Rihanna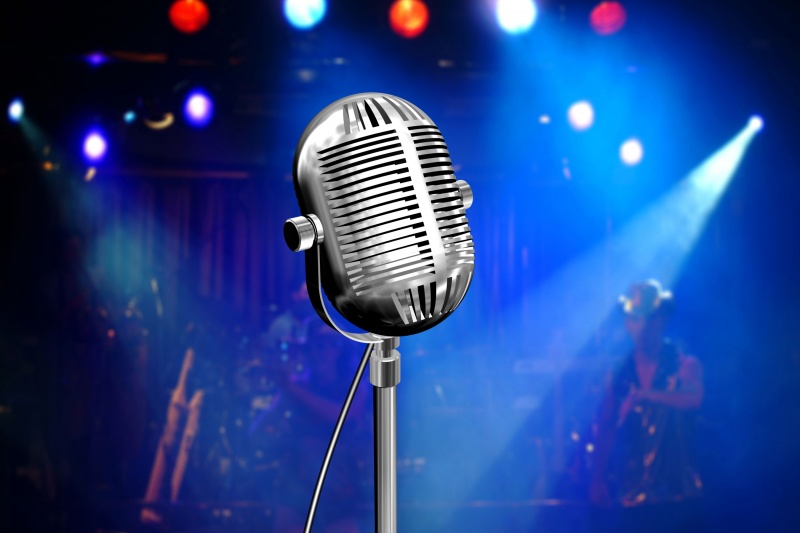 Rihanna, who's actual name is Robyn Rihanna Fenty, is one of the most popular music artists of the moment. She is songwriter and music artist from Barbados. She started her music career with Def Jam Recordings. Soon after the started with this music label she became more famous. She launched different albums and had multiple number one hits. This article will address her background, her career and the influence she has as a celebrity.
Background
Rihanna was born in 1988 in Saint Michael, in Barbados. Her mother has a Black Guyanese background and was an accountant. Rihanna's father, Ronald Fenty, is of Irish and Black Barbadian descent. He was a warehouse supervisor, but later sold clothes together with Rihanna on the street. Rihanna has two half-sisters and a half-brother from her dad's previous marriage. Rihanna and her siblings grew up in Bridgetown, Barbados and helped her father to sell clothes on the street. Her father was addicted to alcohol and crack cocaine. Her father's addiction did not only have a big influence on Rihanna's childhood but also caused many problems for her parents' marriage. The addiction of her father had such a big influence on her that it caused her to have very intense headaches. Because of these intense headaches, she had many hospital visits where she had to do a CT scans. Her headaches were so intense that some doctors thought that she might have had a tumor. When Rihanna was fourteen, her parents divorced and slowly her health started to improve. She did not have that many headaches anymore and she could focus on her main interest, making music. Her interest for music developed at a young age. She was only seven years old when she was listening to reggae music. Rihanna did attend school, but she later decided to focus on her music career instead.
Start of music career
In 2004, Rihanna participated in a talent show at her high school. She won this competition and she also won the school beauty pageant that year. It was also in this year that Syndicated Rhythm Productions signed Rihanna to their production company. She was given a manager and a lawyer after she released a demo tape later that year. This demo tape was also sent out to Def Jam Recordings. Jay Brown, who was part of the management team of Def Jam Recordings, was one of the first people of the label to hear Rihanna's demo tape. After hearing the tape he played the demo for rapper Jay-Z. Jay-Z was the director and president of Def Jam Recordings at the time. Jay-Z liked one of Rihanna's songs, namely Pon de Replay, but he was still a bit skeptical about her as an artist. Although he was skeptical, he invited Rihanna for an audition. Rihanna auditioned for Def Jam and Jay-Z in the beginning of 2005. During her performance she sang a song of Whitney Houston and she performed her own song Pon de Replay. After seeing Rihanna audition, Jay-Z was absolutely certain about signing her. That same day they invited multiple lawyers to set up Rihanna's contract since they did not want her to sign with any other label. Thus, Rihanna signed with Def Jam Recordings and this marked the beginning of her music career.
First albums
Rihanna's first two albums were called Music of the Sun and A Girl Like Me. Her first official hit was Pon de Replay, the song she performed when she auditioned for Jay-Z and Def Jam Recordings. It was decided that it would be best to release this song first since it was considered to be a great summer hit. The song reached the top five in more than fifteen countries. The year after she released her first two albums, she made her acting debut. In 2006, she played in the movie Bring It On: All or Nothing. The year after Rihanna started working on her third album named Good Girl Gone Bad. Compared to her previous two albums, she chose a different musical direction. Her first two albums are described as having the genre dancehall-pop mixed with an R&B influence. Good Girl Gone Bad mainly included uptempo dance tracks. Most of her songs were produced by Sean Garrett, William and Timbaland. Her third album became the most successful album so far. The album became a number one album in multiple countries. It reached number one in the United Kingdom, Russia, Brazil, Canada, Ireland and many more. The song which became most popular was the hit Umbrella. The song remained a number one hit in the United Kingdom for over ten weeks. This had not happened since 1994. The single also topped the charts in over fourteen other countries. Due to the success of the album, Rihanna went on a Good Girl Gone Bad world tour. In 2007 she gave over 80 shows in different parts of the world. She performed in Canada, the United States and in Europe. In 2008, she won a Grammy for the hit Umbrella in the category Best Rap Collaboration with Jay-Z.
Loud
Before Rihanna dropped her album Loud, she collaborated with rapper Eminem and released the song Love the Way You Lie. This song became a major worldwide success. The song became number one in over twenty different countries. Besides the fact that it reached the top of the charts worldwide, the single was also Rihanna's first single which sold over one million copies in the United States. In 2010, Rihanna released her first studio album called Loud. Two of the most popular hits of the this album were Only Girl and What's My Name. Both songs reached the top of the chart in different countries. In the United Kingdom, Rihanna became the first female artist to have five number one songs in the UK Chart in consecutive years. For the song What's My Name, Rihanna collaborated with rapper Drake. She later worked together with Drake on the song Take Care which also had worldwide success. With the success of all her singles and her albums, Rihanna became one of the greatest artist of her generation. While it was only a bit less than five years since she released her first album, Rihanna set a record as being one of the fastest growing artist of her generation.



Anti
It was in 2014 that Rihanna started working on her eighth studio album called Anti. One of the first songs she released was the song called "FourFiveSeconds". This song was produced in collaboration with Paul McCartney and Kanye West. The song was a huge international success and was at the top of both American and European playlists for multiple weeks. After the successful single came out, Rihanna released another single. This new song was called "Bitch Better Have My Money". The song also became a hit, but was not as successful as the single she released with Kanye West and Paul McCartney. Later in 2015, Rihanna became one of the judges on the American television show called The Voice. She became one of the judges on the ninth season of the program. The same year, it was announced that Rihanna signed a contract with Samsung. The contract mentioned that Rihanna would promote products of the brand. In return, Samsung did not only sponsor the release of Rihanna's album Anti but they also sponsored her world tour. The Anti World Tour started that year as well. In America, Rihanna performed together with Travic Scott. He was her supporting act. In 2016, Rihanna travelled through Europe to do her tour. In Europe, she was supported by the artists The Weeknd and Big Sean. After the album released, Rihanna also launched a deluxe version. This version had an additional three tracks. Moreover, Rihanna also released the song "Work" togethe with rapper Drake. The song became an international success and reached the peak of the Billboard Hot 100.
Music style
Rihanna does not limit herself to one specific type of music genre. Her music style includes reggae, dancehall but also dubstep and electronic dance. Moreover, she also has multiple songs which would be categorized as hip hop, pop and soca. Rihanna has often mentioned that some of her songs are also inspired by songs and tunes from other artists. She likes to give her own twist to it and manages to make it a song that characterizes her as a person, as well as her music style. It is also for this reason that Rihanna's music career is described as being creative. Rihanna has also mentioned that due to the fact that she was born in Barbados she did not have direct access to other music styles than the ones played on the island. On the island, it was mainly reggae, dancehall and hip hop that was played. These influences are also prevalant in many of her songs. These influences are particularly to be found on her first album Music of the Sun where she mainly has dancehall and reggae songs. On the album A Girl Like Me these dancehall roots are also to be found. Later on in her career it is noticeable that she slowly moved away from this genre. She then experimented with pop, rock and electronic dance music. Rihanna explained that this was due to the fact that she was exposed to American music and that she was interested how she could give her own touch to it.
Rihanna's idols
One of Rihanna's biggest infuencers and idols is Madonna. Rihanna has often mentioned this during her interviews and admires the artist for having her own style. She has mentioned the fact that she wanted to become the "black Madonna". She is impressed by the artist for being able to change her style and music style during her career while remaining a successful artist. Another one of Rihanna's favorite artists is Mariah Carey. They first time she ever saw Mariah Carey was when the singer performed at the old high school. It was one of Mariah Carey's songs that convinced Rihanna to continue in the music industry. Rihanna mentioned that she has often tried to copy Mariah Carey when she was song. She would sing her songs and perform similar dance moves as the artist. Another one of Rihanna's main idols is Bob Marley. Rihanna grew up watching Bob Marley on TV. It was mostly reggae and dancehall that would be played in Barbados and on television. She has recognized Bob Marley as being one of the greatest artists of all time. The fact that Rihanna is a fan of the artist is clear since she has covered various songs of his. Moreover, in her house she has also dedicated a shrine to him.