Jennifer Lopez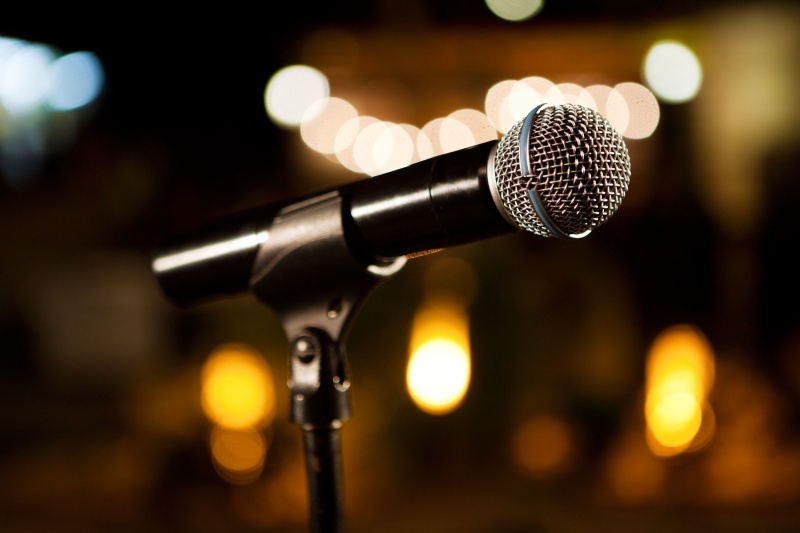 Jennifer Lopez, also known as her stage name J.Lo, is an American singer, actress and dancer. With her Spanish roots, she mixed her latin vibes with American pop music and became a huge success. She is best known for her role in the movie Maid in Manhattan, many of her successful albums and her incredible hit songs. With an career that officially started in 1986, she has been nominated and received many awards.
Biography
Jennifer Lynn Lopez, also known as Jennifer Lopez, was born on the 24th of July in 1969. She was born in the borough The Bronx, New York, in the United States of America. She is the daughter of Guadalupe Rodriguez and David Lopez. Her father worked at an insurance company called the Guardian Insurance Company, as a computer technician. Her mother worked as a homemaker. Lopez is the middle child and has an older sister, called Leslie, and a younger sister, called Lynda. Lopez has been dancing and singing ever since she was five years old. Her parents made Lopez and her younger sisters dance in front of people at their house so they would stay out of trouble. All of the schools that Lopez attended, were Catholic schools. She attended Preston High School. During her high school period, she was very athletic and was part of the gymnastics, track and softball team. She was so good in sports, that she participated in national championships. When Lopez was in her senior year in high school, her interest in acting really began to spark. She appeared in a small low-budget movie called My Little Girl. The movie came out in 1986. After shooting her first ever movie, Lopez noticed how much she liked it and wanted to pursue here dream to be a movie star. Her parents however, did not approve of their daughter's dream. So after graduating high school, Lopez attended Baruch College. She dropped out soon after, and tried to convince her parents that acting was what she wanted to do. She failed to convince her parents and therefore decided to move out of her parent's house. She moved to a small apartment in Manhattan. Lopez then tried to get as many acting jobs as possible and appeared in musical productions like Jesus Christ Superstar and Oklahoma!. Later on, Lopez was cast to be a dancer and singer in Japan on a show called Synchronicity.
Early career
In 1991, Lopez became a backup dancer for a group called the New Kids on the Block. After she performed at the American Music Awards with the New Kids on the Block, Lopez got her first high-end job. She was offered to become a dancer on Living Color, which was a television program. The selection process for the job was hard, approximately 2000 people applied for the job. After she accepted the job, Lopez changed coasts and moved from New York to Los Angeles, where the program was filmed. Lopez worked for the program Living Color for two years. After Living Color, Lopez became a dancer on the Janet World Tour of music artist Janet Jackson. Shortly after taking the job, Lopez quit so she could have more time to focus on other things. In 1993, Lopez appeared in the movie Lost in the Wild. This was her first real acting job. In the same year, Lopez got a deal to be on Second Chances, which was a television show. The movie that was Lopez's first big-screen role, was in 1995. In 1995, she appeared in the movie My Family. In 1997, she played in Blood and Wine, alongside fellow actors Jack Nicholson and Stephen Dorff. Her breakthrough role as actress was her main role in the biopic Selena. The movie Selena tells the story of singer Selena. Along with her role in the movie, Lopez also made a demo tape where she sings in Spanish. Her manager forwarded the demo to Sony Music Entertainment, whose interest in Lopez grew. The next movie she played in was Anaconda, which is a horror movie. She also appeared in U Turn, besides fellow actors Sean Penn and Billy Bob Thornton. In 1996, Lopez appeared alongside George Clooney in the movie Out of Sight. In 1999, Lopez publicized her first single, which was called If You Had My Love. Her debut album was called On the 6. Critics were surprised by Lopez's musical talents, and did not think that she had acting skills and musical talents as well. From 1999, Lopez was not only a successful actress, but also a successful singer and pop artist.
Career
When Lopez was developing her second album, she started to call herself J. Lo. She was named J. Lo by her fans a lot, she also named her second album J.Lo. Her second album came out in 2001. The album became a huge success and landed first place in the Billboard 200 charts. J.Lo turned out to be the most successful album of Lopez's career, with an approximately twelve million copies sold over the world. Lopez developed her clothing line in 2001. Her clothing line was called J.Lo by Jennifer Lopez and the clothing was made for all women shapes. In the same year, Lopez released a remix to rapper Ja Rule's original song called ''I'm Real''. The remix landed first place in the Billboard Hot 100. Lopez created her own perfume in 2002, and was called Glow by JLo. In the same year, she opened her own restaurant, called Madré's. In 2002, her third album came out, called This Is Me… Then. The album became very successful, and sold approximately 2.6 million CDs in the United States only. The successful single Jenny from the Block was part of her third album as well. Another successful single that was part of her third album was All I Have. In the same year, Lopez appeared in the most successful movie of her career, which is Maid in Manhattan. Her second perfume also came out in 2002, called Still Jennifer Lopez. Her next clothing brand came out as well, which was called Sweetface. Her clothing brands and perfumes were very successful, with earning up to 300 million dollars in total. In 2005, Lopez publicized another album, which was called Rebirth. The successful single Get Right was part of her fourth album. In the same year, Lopez appeared in the movie Monster-in-Law. She also appeared in An Unfinished Life, alongside actors Morgan Freeman and Robert Redford. In 2006, Lopez played in the movie Bordertown as an American news reporter. Lopez's fifth album was called Como Ama Una Mujer. The hit single from her fifth album, Qué Hiciste, became first place in the Billboard charts. Lopez released her sixth album, which was called Brave. Brave was her least successful album in her career.



Rejuvenation
In 2010, Lopez decided to leave her record label Epic Records and signed a new deal with Island Records. Her seventh album called Love? Was also released by Island Records. In the same year, she appeared in the movie The Back-up Plan and it was announced that she would be a judge on the American show called American Idol. She publicized two new fragrances that year as well, called Love and Glamour, and Love and Light. Her new hit single was released in 2010, and was called On the Floor. It became one of the most successful songs around the world that year. Lopez came back to the show American Idol in 2012 for another season. Her return to the Hollywood film industry was in 2012 as well, playing in the movie What to Expect When You're Expecting alongside actresses Cameron Diaz and Elizabeth Banks. Lopez also started the Dance Again World Tour, which was her first concert tour. In 2012, a ''greatest hits'' album came out of Lopez's most greatest songs ever. The greatest hits album included singles like Dance Again and Goin' in. In 2016, Lopez appeared in a new series on NBC, called Shades of Blue. She plays a single mother who works as a detective for the police. Lopez decided to perform twenty times in Las Vegas, which started in 2016. In the same year, Lopez went back to her old record label, Epic Records.
Personal life
In 1997, Lopez got married to Ojani Noa. Noa was a waiter whose origin was Cuban. The two were married for a short time. In January 1998, they split up and filed for a divorce. Although the marriage was short, Lopez had legal troubles for years caused by her marriage with Noa. Noa wanted to publish a book in 2006. However, Lopez wanted to prevent that so she sued him because the book would violate their agreement. Lopez received more than 500,000 dollars as compensation for the damage. Noa also had to give all the things that were related to the book to Lopez. During producing and developing On the 6, her debut album, Lopez met Sean Combs. Combs is a successful rapper and music producer. They started dating during that time as well. After the two got arrested for an incident that happened at a New York nightclub, their relationship ended and Lopez started to date Cris Judd, who was an old dancer. The two got married in 2001. This marriage was a short one as well, since the two ended things in 2002. After her second divorce, Lopez started a relationship with actor Ben Affleck. The two got engaged in 2002. However in 2004, the two broke up and went their separate ways. After Lopez's and Affleck's break up, Lopez started to date Marc Anthony. Lopez and Anthony received twins in 2008. Lopez gave birth to Maximilian David and Emme Maribel on the 22nd of February, in 2008. In 2011, Anthony and Lopez decided to break up and file for a divorce. Lopez got physical custody of the twins. Lopez started to date a backup dancer in 2011, called Casper Smart. However, the two ended things in the summer of 2016.
Awards and nominations
Throughout her long and successful career, Lopez has been nominated and received several awards. In total, she was nominated for 296 awards and won 210 awards. Lopez has been nominated for an American Music Award for awards like Favorite Latin Artist and Hip-Hop/R&B Female Artist. She won an American Music Award for awards like Favorite Latin Artist and Favorite Pop/Rock Female Artist. Lopez won Billboard Music Awards for songs like If You Had My Love and Waiting For Tonight. She was nominated for a Golden Globe Award for her performance in the movie Selena, and was nominated for the Best Actress award. Lopez has been nominated for two Grammy Awards, for her songs Waiting for Tonight and Let's Get Loud. In 2013, she was honoured with her own Star on the Hollywood Walk Of Fame. Other awards that she won include MTV Video Music Awards, MTV European Music Awards and Golden Raspberry Awards.