Eminem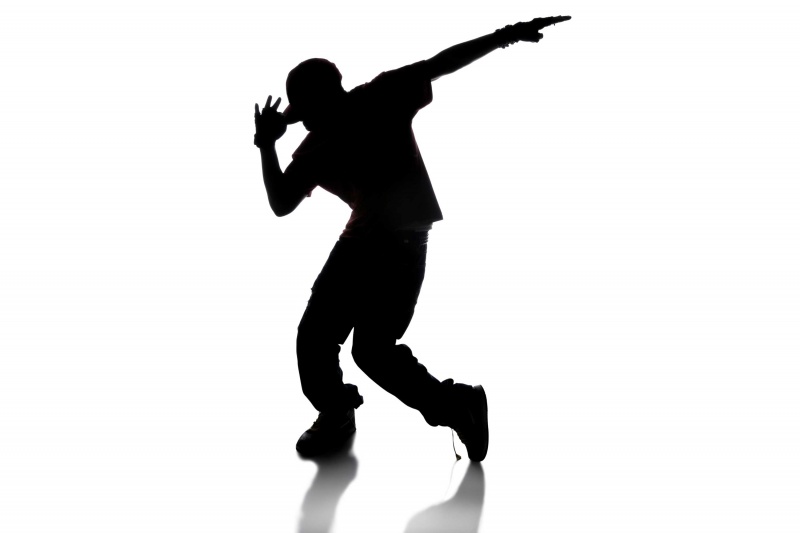 Eminem, also known as Slim Shady, is one of the most successful rap artists of all time. Growing up in a pour neighbourhood, he discovered his interest in rap music. Eminem released albums that went multi-platinum and broke national records. Besides his successful rapping career, Eminem also ventured to acting, publishing an autobiographical and co-founding his own record label, Shady Records.
Biography
Marshall Bruce Mathers III, better known as Eminem, was born on October 17 in 1972. He was born in St. Joseph, Missouri in the United States of America. Eminem is the son of Marshall Bruce Mathers Jr. and Deborah Rae Nelson. His parents were in a band together. The band was called Daddy Warbucks. After his father left their family and moved to California, Eminem's mother gave birth to another son, Nathan ''Nate'' Kane Samara. When Eminem was still a child, he and his mother moved quite frequently. They have lived in cities like Kansas City, Savannah and St. Joseph. Eminem grew up in a neighbourhood in Detroit, which is a low/middle class black neighbourhood. Eminem was one of the few white people in the neighbourhood and got bullied and was beaten up many times. Eminem's interest in hip hop and rapping began when he listened to his first rap song, Reckless featuring Ice-T. He received the song from his half-uncle called Ronnie Polkinghorn. Polkinghorn became an important person in Eminem's life and even became his musical mentor. However, Polkinghorn commited suicide in 1991. Eminem had a lot of fights with his mother when he was a teenager. He dropped out of Lincoln High School when he was seventeen, since he had to repeat ninth grade three times. One interest he had that was school-related, was English. However, he disfavoured subjects like maths and social studies. From a young age, Eminem worked different jobs to pay the bills at home together with his mom. Together with his friend from high school, Eminem started rapping when he was fourteen years old. He gave himself the nickname M&M, what he later changed to Eminem. Eminem spent a lot of time at a Hip-Hop Shop on West 7 Mile. The Shop was an underground for rappers, and a lot of freestyle rap battles were organized there. Even though Eminem struggled with fitting into a mostly black industry, Eminem was acknowledged by the underground rappers and audiences.
Early career
During Eminem's early career, he was part of different rap groups. The first rap group that he was part of was called the New Jacks. When the New Jacks fell apart, Eminem became a member of the rap group Soul Intent. Soul Intent publicized an EP in 1995. After Soul Intent, Eminem formed the rap group called The Dirty Dozen together with five other rappers. The Dirty Dozen publicized an album in 2001, which was called Devil's Night. Eminem got his first record deal and was signed to FBT Productions. His debut album was released in 1996 and was called Infinite. Eminem's first album was a commercial failure. Many critics have Eminem feedback and said that he would do better in rock and roll. Eminem therefore created more angry songs. When his album Infinite was publicized, Eminem's problems and alcohol and drug abuse increased. It increased so much that Eminem attempted to commit suicide. Right after his first daughter Hailie was born, Eminem worked sixty hours a few to provide for his girlfriend and daughter. He worked at a family restaurant called Gilbert's Lodge, where he cooked and washed the dishes. He got fired from Gilbert's Lodge in 1997. After he got fired, Eminem and his family had to move in with his mother in her mobile home. When Eminem created Slim Shady, he became more popular. Slim Shady is Eminem's alter ego, who is a sadist and violent. By creating the alter ego Slim Shady, he could discuss and express his feelings about subjects like murder and drugs. Eminem released his first EP under the name Slim Shady, called the Slim Shady EP, in 1997. In 1998, a magazine called The Source featured the Slim Shady EP in their ''Unisgned Hype'' column. Eminem travelled to Los Angeles in 1997 to be part of a national rap battle competition. When Eminem became second in the competition, Interscope Records sent his EP to the CEO. The CEO played the EP for Dr. Dre, who is a successful music producer and former member of rap group N.W.A.
Career
The Slim Shady LP came out in 1999. The Slim Shady LP was one of the most successful albums of 1999. The album went three times platinum in one year. Even though Eminem received many positive reviews, other critics had some negative points to say about The Sim Shady LP. Critics thought that Eminem was copying the rap style of another rapper called Cage. Another critique point were the lyrics that Eminem used in his songs on the album. An example of such a song is Guilty Conscience, which was also the first song that Eminem and Dr. Dre collaborated on. Eminem and Dr. Dre also collaborated on many more songs from that point on. The two worked together on songs like Forget About Dre, What's The Difference, Bitch Please II and Crack a Bottle. The Slim Shady LP went quadruple times platinum in total. The next album that Eminem released was The Marshall Mathers LP. The album was released in 2000. The album became very successful and broke a record for the ''fastest-selling hip hop album''. 1,760,000 copies were sold in the first week after its release. The Marshall Mathers LP covered many subjects, like dealing with fame. The Marshall Mathers LP went platinum eleven times, which was certified by the RIAA. Eminem toured around the United States of America, together with fellow rappers Dr. Dre, Snoop Dogg, Xzibit and Ice Cube in 2001. In 2002, Eminem released another album, called The Eminem Show. The album sold more than 1.3 million copies in its first week after its release. The album went platinum ten times and subjects like fame, relationships and the hip-hop community were discussed in Eminem's lyrics. The next album that Eminem released was Encore, which came out in 2004. On Encore, Eminem stated his feelings about former United States President, George W. Bush. In 2009, Eminem released another album, called Relapse. The album received positive feedback, and became a successful album. The album sold approximately five million copies. At the end of the year 2009, Eminem released Relapse again, however he added seven more tracks to the album. The album was titled Relapse: Refill. The next album that Eminem released was called Recovery. The album sold more than 700 thousand copies in the first week after its release. Recovery included hit songs like Not Afraid and Love the Way You Lie. Recovery broke several records like the ''most successive US number-one albums by a solo artist and Recovery was the bestselling album worldwide in the year 2010. The next album that Eminem released was called The Marshall Mathers LP 2 in 2013. The album became very successful, and landed in the Billboard Hot 100 charts. The Marshall Mathers LP 2 became the best-selling album in 2013.



Other ventures
Besides his successful rapping career, Eminem was also busy with other ventures. For example, Eminem is a co-founder of record label Shady Records, which was installed in 1999. Eminem signed artists like D12, Obie Trice, Bobby Creekwater and Chasis to his label Shady Records. Shady Records brought out several albums, like Eminem's The Re-Up and D12's first album Devil's Night. Eminem was also active in the acting world. The first roles that Eminem played was in the movie The Wash. However, his Hollywood debut was in 2002, when he played the lead role in the movie 8 Mile. 8 Mile was a kind of autobiographical movie, but Eminem stated that ''the movie was not an account of his life.'' He also stated that it was a representation of growing up. The movie became very successful worldwide. Eminem also appeared on Crank Yankers, which is a television show on Comedy Central. Eminem appeared in an episode of the show Entourage. Eminem appeared in the movie The Interview that came out in 2014. In 2008, Eminem released an autobiography called The Way I Am. The autobiography covers subjects like his youth, his depression and the rise to fame. Eminem's mother also released an autobiography in 2008, called My Son Marshall, My Son Eminem.
Personal life
When Eminem was fifteen years old, he met Kimberly Anne Scott. She and her sister ran away from their home and Eminem's mother offered them to stay with her and her son. In 1989, Eminem and Kimberly started a relationship. In 1995, the couple received their first child, a daughter named Hailie. In 1999, Eminem and Kimberly got married. However, the two divorced two years later. In January 2006, Eminem and Kimberly got married for the second time. In April 2006, Eminem filed for a divorce. During the divorce, Eminem got custody of their daughter Hailie, and of Alaina and Whitney. Alaina was the daughter of Kimberly's twin sister and Whitney was the daughter of Kimberly from a different relationship. Eminem also has custody of his half-brother Nathan. Eminem started to develop a drug addiction during the production of the movie 8 Mile. He worked very hard during this time so someone linked him up to the drug Ambien. the associate told him that the drug would help him fall asleep. Drugs affected Eminem's life for years from that point on. Eminem ended up in the hospital after an overdose in 2007. The doctors in the hospital told him that he was lucky, since he was about two hours from dying.
Awards and nominations
During Eminem's career, he has been nominated and won several different awards. In total Eminem has been nominated for 533 awards and won 240 awards. Eminem won an Academy Award in 2003 for Best Original Song with the soundtrack of 8 Mile, called Love Yourself. For the same song, Eminem was nominated for a Golden Globe Award. Eminem has been nominated for an American Music Award for albums like The Marshall Mathers LP 2 and Relapse. He won an American Music Award for Favorite R&B/Hip-Hop Artist and Favorite Rap/Hip-Hop Album. Eminem has been nominated for a BET Award for works such as Forever and Stan. He also won several Billboard Awards, including Album of the Year, Top Male Artist, Top Streaming Artist ad Top Rap Album. In total, Eminem has been nominated for a Grammy Award 43 times, and won a Grammy Award fifteen times. He won a Grammy Award for albums like The Eminem Show, The Real Slim Shady and The Marshall Matters LP 2. Other awards that Eminem won, include MTV Video Music Awards, MTV European Music Awards and Brit Awards.