Sean Combs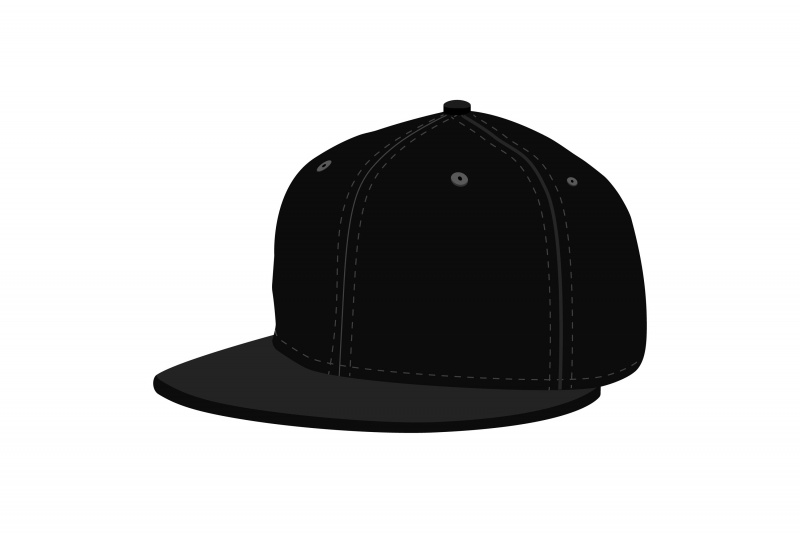 Sean Combs, better known as P. Diddy or Puff Daddy, is one of the most famous hip hop artists ever. Combs started his career in the early nineties and is until this day, one of the richest artists in the world. Besides his music career, Combs has ventured in acting, producing and is a successful business man as well.
Biography
Sean John Combs was born on November 4, 1969, in Harlem, Manhattan in New York City. Combs is the son of Janice Smalls and Melvin Earl Combs. His mother was a model and a teacher. His father was in 1974, when Sean Combs was still a child. Janice Smalls therefore was a single mother and raised her son in Mount Vernon, New York. Combs attended the Roman Catholic Mount Saint Michael Academy, and graduated high school in 1987. During his high school time, Combs played football for the academy, and his team became very successful. His team won a division title when Combs was in his junior year, in 1986. There are two stories behind Combs's nick names. The first story is that Combs was given the name ''Puff'' since he ''huffed and puffed'' many times as a child when he was angry. The second story is that Combs ''puffed'' his chest out so his body would look bigger, when he was in high school. After attending the Roman Catholic Mount Saint Michael Academy and graduating in 1987, Combs attended the Howard University and studied business administration. During his college time, he was known for throwing and organizing big parties. In 1990 however, he dropped out of college since he was offered an internship at New York's Uptown Records. Combs took the internship and grew quickly in the company. Shortly after being hired as an internship, Combs became a talent director at Uptown Records. Later, he became a vice president at Uptown Records. In the early nineties, Combs left the company.
Early career
After leaving Uptown Records, Combs decided to start his own record label, called Bad Boy Entertainment in 1993. The first artist he signed was The Notorious B.I.G. Since The Notorious B.I.G. quickly released successful LPs and hits, Combs signed many more artists to Bad Boy Entertainment like Faith Evans, 112 and Father MC. During the nineties, Bad Boy Entertainment worked with big artists at the time such as Usher, Lil' Kim and TLC. Bad Boy Entertainment was also in the middle of a rivalry between West Coast's record label called Death Row Records. Several diss tracks were made by Combs and The Notorious B.I.G, and Death Row Records artists made fun of Combs and The Notorious B.I.G. during interviews. Combs released his first work as a rapper in 1997. He debuted as a rapper with the single ''Can't Nobody Hold Me Down''. This first single became very successful, and spent weeks on number one in the Billboard charts. In the same year, Combs released his first album. The album was called No Way Out and was released by Bad Boy Records. No Way Out was originally called Hell up in Harlem, but when The Notorious B.I.G. died in 1997, Combs decided to change the album title. Combs' album became very successful. No Way Out reached number one in the Billboard charts and 561000 copies were sold in the first week of its release. The most famous song on the album was the tribute to The Notorious B.I.G. called ''I'll Be Missing You''. With No Way Out, Combs received five Grammy Awards nominations in 1998. He won Grammy Award for Best Rap Album. In 2000, No Way Out went septuplet platinum and sold more than seven million copies.
Career
Combs' debut solo studio album called Forever, came out in 1999 by Bad Boy Records. The album became number one in the hip hop charts and number two in the Billboard top 200 charts. The album was well received, but also received negative reviews from music critics. In that year, Combs was arrested alongside rapper Shyne for weapon violations. The trial began shortly after the arrest, and was highly publicized. During the trial, Combs was found not guilty. Shyne was convicted and received ten years in prison. In 2001, Combs changed his stage name from ''Puff Daddy'' to ''P. Diddy. '' In 2001, Combs released a gospel album called Thank You. At this moment, he was not only busy with music, but he also appeared in movies like Made and Monster's Ball. Combs also signed Dream, a girl group from California, to Bad Boy Entertainment. In 2001, Combs produced the soundtrack for the movie Training Day. The next and last album that was released by the joint venture between Bad Boy Entertainment and Arista Records, was called ''The Saga Continues...''. Combs ended the venture between Bad Boy Entertainment and Arista Records in 2001, which meant that Combs gained full control over Bad Boy Entertainment from that moment on. ''The Saga Continues…'' reached the top of the Billboard and Top R&B/Hip-Hop albums charts. The album later on became platinum. Combs participated in the New York City Marathon and raised two million dollars for education in New York in 2003. In 2005, Combs decided to change his stage name again, from P. Diddy to Diddy. This change in his stage name let to an injunction in court. An artist from London had bene using the name Diddy since 1992 and claimed damage costs. Eventually, the London-based artist accepted an amount of more than 110000 pounds. Combs could no longer use the name Diddy in the United Kingdom as well. Combs played in Carlito's Way: Rise to Power, a movie that came out in 2005. In the same year, Combs sold 50% of Bad Boy Entertainment to Warner Music Group and he hosted the MTV Video Music Awards. When Combs did not want to release Bad Boy Entertainment artist Mase from his contract to join the group G-Unit in 2006, 50 Cent released a diss track about Combs. Later on, 50 Cent and Combs cleared up their feud. In 2006, Combs released another album called Press Play. The album became a success, with 173009 copies sold. Press Play was certified Gold by RIAA. In 2008, Combs appeared in the VH1 series called I Want to Work for Diddy. In 2014, Combs released a single from his new mixtape called MMM, Money Making Mitch. For the mixtape, Combs used his old stage name, Puff Daddy. In 2015, MMM was released. In 2015, another single was released. The single was called ''Finna Get Loose'' and featured Combs and Pharrell Williams.



Other ventures
Besides having a successful music career, Combs has been busy with other ventures as well. Combs started his own clothing line in 1998. The clothing line is called Sean John. Sean John became a successful clothing brand, and was nominated for the CDFA Award in 2000 and won the CDFA Award in 2004. In 2003, the National Labour Committee stated that the factories that produced the Sean John clothing line were violating the production laws. In 2004, it was announced that the factories that produced the Sean John clothing line were improved. Next to his clothing line, Combs added a perfume line to his Sean John brand in 2008. The perfume was called ''I Am King''. The fragrance was commited to Barack Obama, Muhammad Ali and Martin Luther King. Combs also owned two restaurants called Justin's. The restaurants were named after his son. The first location was New York, and later on he opened another restaurant in Atlanta. The New York location closed in 2007 and the Atlanta restaurant closed down in 2012. Combs also designed the jersey of the Dallas Mavericks. In 2007, Combs decided to develop the Cîroc Vodka brand for 50% of the profit share. Combs also has a large stake in a television network called Revolt TV.
Personal life
Combs is the father of six children. Combs and his high school girlfriend, Misa Hylton-Brim received their first son in 1993, called Justin. From 1994 to 2007, Combs had a relationship with Kimberly Porter. Porter had a son from a previous relationship, called Quincy who was born in 1991. After Combs and Porter ended their relationship, Combs adopted and raised Quincy. Combs and Porter had one son, Christian, and twin daughters, D'Lila and Jessie, together. Christian was born in 1998 and their twin daughters were born in 2006. In 2006, Combs had a daughter called Chance with another woman, Sarah Chapman. In 2007, Combs took legal responsibility. Combs owns a home in New Jersey. Combs has ventured in charity work as well. He founded the Daddy's House Social Programs. The organization helps the youth from the inner city with life skills and tutoring. Besides the organization, Combs also gave one million dollars together with Jay-Z, to help victims of Hurricane Katrina in 2005. Combs also donated computers and books to New York schools. In 2008, Combs received a star on the Hollywood Walk of Fame. Combs also received an honory doctorate in 2014, from his old college, Howard University. During his speech, Combs talked about how his experiences at Howard University had a positive influence on his life. In 2015, Combs was arrested at the University of California for assault with a deadly weapon.
Awards and nominations
During his long and successful music career, Combs has been nominated for and received several awards. In 2009, Combs won an NAACP Image Awards for Outstanding Actor in a Television Movie. In 2007, Combs was nominated for a BET Award for Best Male Hip Hop Artist. Furthermore, Combs has been nominated for several MTV Video Music Awards. He has been nominated for singles like ''I'll Be Missing You'' in 1997, ''Come with Me'' in 1998 and ''Bad Boy for Life'' in 2002. He won MTV Video Music Awards for singles like ''I'll Be Missing You'' in 1997 and ''It's All About the Benjamins'' in 1998. Combs has also been nominated for the Grammy Awards for awards like Best New Artist, Best Rhythm & Blues Song, Best Rap Performance by a Duo or Group and Best Rap Song. He won a Grammy Award for his album No Way Out, his single I'll Be Missing You and Shake Ya Thailfeather in 2004. Combs also received awards for his work as a music producer. He received the honor ''Rolling Stone's 500 Greatest Albums of All Time'' for the albums Ready To Die by The Notorious B.I.G. in 1994, My Life by Mary J. Blige in 1994 and Life After Death by The Notorious B.I.G. in 1997.