Mariah Carey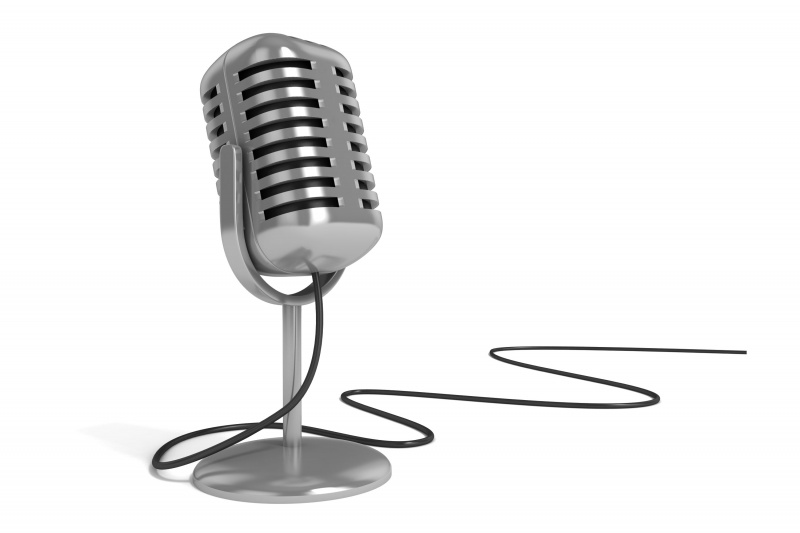 Most people know Mariah Carey as the women who sings one of the most famous Christmas songs called "All I Want for Christmas". Mariah Carey is one of the most famous artists of the 1990s. Her fame in 1990 rose quickly after the release of her album "Vision of Love". However, the artist continues to make music and perform at many large events in the world.
Early Life
Mariah Carey was born in New York in 1970. Her parents are Alfred Roy Carey and Patricia. Her father was of African American descent while her mother is of Irish descent. Mariah's mother was an opera singer and met Mariah's father in 1960. However, Mariah's grandparents did not approve of Patricia marrying a black man and it was for this reason that her family abandoned her. Mariah Carey often said that she felt neglected by her mother's family and that it had a big influence on her as a person. Her parents got divorced when Mariah was only three years old. After her parents got divorced, Mariah remained with her mother and did not have much contact with her father. At a young age, Mariah tried to find peace in music and she would often sneak the radio into her bedroom. At school, Mariah did well in subjects she enjoyed a lot. Some of these subjects include art, literate and music. In high school, Mariah started writing songs with Gavin Christopher. The two began composing songs in the basement of Christopher's father. Their first song was called "Here We Go Round Again". After they have made their first song, they continued writing and composing songs and they started working on a full demo. Mariah decided to move to Manhattan, where she started working at multiple restaurants to be able to afford her rent. However, she often did not last long with her side jobs since she usually got fired after a couple of weeks. While Mariah was working, she still had the ambition of becoming a singer. She was, however, not very confident to pass her music to music labels. Eventually she did decide to drop a few demos at various music labels. After getting rejected many times, the eventually met a pop singer who was willing to help her.
Career
The singer she met is called Brenda K. Starr. When Mariah was 18 years old, she joined the singer to a party which was hosted by CBS Records. While Mariah did not plan on bringing along any of her music tapes, Starr convinced her to do so. At the party, the president of Columbia Records got hold of the tape. Tommy Mottola, who was the president of Columbia Records at the time, was impressed by Mariah's talents and decided to sign her immediately. Columbia Records, which is now known as Sony, became the first music label Mariah became part of. Tommy Mottola gave Mariah the opportunity to work on her first album called Mariah Carey, which came out in 1990. This album became known due to songs such as "Vision of Love, "I Don't Wanna Cry" and "Some Day. The first became a great success and led to Mariah releasing her second album in 1992. Her second album is called Emotions and included two number 1 singles, namely "Make it Happen" and "Can't Let Go". In 1992, Mariah made an appearance on MTV's Unplugged. The performance eventually led to another number 1 single, namely the cover of The Jacksons "I'll Be There". Her third album came out in 1993 which is called Music Box. This album was a bit different from her previous two albums since it cut back on the studio productions techniques which were clearly present in the first two albums. This album became known for the song "Hero". This song is still played today. In 1995, Mariah released the single "Daydream" which was the first song where she collaborated with r&b and hip hop artists, such as Boyz II Men and Wu-Tang Clan. Her interest in hip hop and r&b became clear in her next album "Butterfly". Her cooperation with pop diva Whitney Houston led to the creation of "When You Believe", which was received positively by many critics.
New image
In 1999, Carey started working on her final album with Sony. Mariah had developed an awkward relationship with the label and she felt a lot of pressure to release her next album. Due to this pressure, she completed her next album in a period of three months only. Everyone expected her to work on the album for a longer period of time and was therefore surprised that she finished it in such a short period. For the album called "Rainbow", Mariah worked together with various artists. These artists include Jay-Z and DJ Clue. The album was released in the same year as it was created. Her album came in as number two on the Billboard 200. Although the album was a success when it was just released, the tensions between Mariah and Sony continued to grow. The music label did not want to promote the album after the first two singles were released. Sony felt that the album did not contain a strong single which could be released. However, Mariah wanted to release a single. This disagreement led to a public feud between the artist and the music label. As a consequence, Mariah began posting messages online and she started to tell her fans about the dispute. Mariah also requested her song "Can't Take That Away" to be played on the radio. Although the song was played more often, the single did not receive high credits. This was also due to the fact that the promotion for the single was limited because of the feud with Sony. Moreover, while the album included collaborations with Usher and Snoop Dog, it was the lowest selling albums in Mariah's career.



Professional and personal struggles
In 2001, Mariah's was suddenly hospitalized. She had to be taken into hospital since she did not only have a physical and emotional breakdown, but she was also dealing with extreme exhaustion. She was hospitalized in Connecticut for a period of two weeks where she was under constant doctor's care. Moreover, during this time she was completely absent from the public so she could focus on her recovery. After leaving Sony, Mariah continued with Virgin Records America. Mariah was supposed to release an album at the time which was called "Glitter". However, due to the sudden hospitalization the release of the album was delayed. After the album was released, it received a lot of criticism. The criticism was also related to the fact that the album was released on September 11. Mariah responded that weak commercial reaction was also due to her mental and physical state at the time. After Mariah received a lot of criticism on her last album, her record deal with Virgin Records America was bought out for 50 million dollars. Not long after this, Mariah decided to remain in Italy for a period of five months. During this time, she wanted to focus on writing new material for her next album. She also used the time to reflect on her personal experiences she went through the past year. Mariah later said that her time with Virgin Records America was so incredibly stressful and that the focus was on money only. She felt like she was not appreciated as an artist. After her trip to Italy, Mariah signed a deal with Island Records.
Philantrophy
Mariah Carey can be described to be a philanthropist because of her involvement with various charitable organizations. Two of the projects she is associated with are called Fresh Air Fund and Fishkill. These initiatives are set up in New York and focus on city youth. The projects aim for youth to embrace arts and they help them by introducing them to music artists. Mariah's involvement in the projects has led to her receiving the Congressional Horizon Award for her youth-related charity work. Mariah also decided to donate large amounts of money which she earned from her singles "Hero" and "One Sweet Day". She donates this money to various charities. Moreover, Mariah is also known for working with the Make A Wish Foundation. This organization helps to make wishes come true of children who have a life-threatening disease. She received the Foundation's Wish Idol award because of her work for the organization. Mariah also volunteers with various organizations and in events. For example, she volunteered at the New York Cornell Medical Center and at the New York City Police Athletic League. Moreover, she also decided to donate the sales of MTV Unplugged to various charities. One of the most high-profile concerts she attended was the Diva's Live Special, where she performed with various other female artists. The money which was raised at this event was donated to the Save the Music Foundation. Furthermore, Mariah also attended the America: A Tribute to Heroes event, which was organized after September 11. Other events she attended include the Live 8 in London and the "Shelter from the Storm" events which was organized after Hurricane Katrina.
Music style
The key theme which is present in the majority of Mariah's songs is love. While the majority of her songs are related to love, she has also written songs about spirituality, world hunger and racism. Social alienation is another topic which she has written about. Mariah has said that many of the songs she writes are based on her own personal experiences. However, the Time Magazine wrote that this is not completely true. They described Mariah's lyrics as being artificial and sugary. They said that it would be good if Mariah would write about the challenges she faced in the first stages of her career. It is said that Mariah's albums progressed over the years. Her albums have not only become more meaningful but they are also said to be more mature. Mariah's music is characterized for making use of electronic instruments. These instruments include keyboards and drum machines. Moreover, many of her songs include the piano as well. This is due to the fact that Mariah started to learn how to play piano at the age of 6. Although Mariah is able to play the piano, she said that she cannot read sheet music. Instead, she prefers to work together with a pianist when she is composing her music. She feels that it is easier to experiment with melodies that are not necessarily conventional. Even though she is able to play the piano, she has stated that her strongest asset is her voice. She said that even though instruments can improve her music, she believes her voice to be the best instrument she has.