Morgan Freeman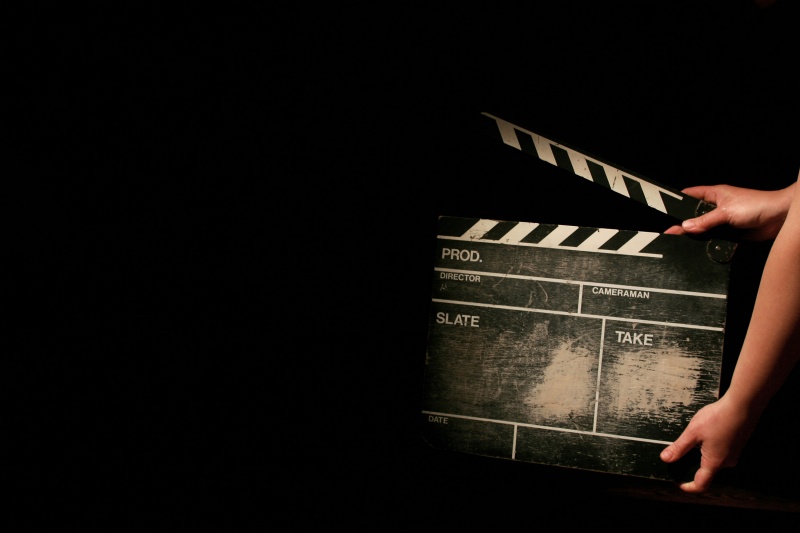 Morgan Freeman is an Academy Award winning American actor and producer. He started his career in the 1970ís in the television program called The Electric Company. Morgan Freeman is known for his spectacular acting skills, and his deep voice. Freeman is ranked in the top five highest box office stars, with an estimated average of $74 million per movie. Besides his successful acting career, Freeman has directed movies and hosted and narrated television shows.
Biography
Morgan Porterfield Freeman Jr. is born in Memphis, Tennessee in the United States of America on June 1, 1937. Freeman is the son of Mayme Edna and Morgan Porterfield Freeman. His mother was a teacher and his father was a barber. Freeman had six siblings, with three of the siblings being older than him. When Freeman was a child, he frequently visited his grandmother in Mississippi, and eventually moved there. He moved several times in his childhood. Freeman lived in places such as Indiana, Greenwood and Chicago in Illinois. Freeman's interest in acting started at a very young age. When he was nine, he starred in the school play as the leading role. After elementary school, Freeman went to the Broad Street High School in Mississippi. During high school, Freeman spend a lot of time at a radio show in Nashville. Although acting and drama were one of his biggest interests, he did not continue with acting after he graduated from high school. Instead, Freeman started working in the United States Air Force as an ''Automatic Tracking Radar Repairman''. Freeman decided to move to California to pursue his acting career after working for a couple of years in the military. In the 1960s, Freeman worked and lived in several places at the same time. In Los Angeles, he took acting lessons so his acting skills became better. Also in Los Angeles, he worked at the Los Angeles City College. While living and working in Los Angeles, he also worked and lived in New York City as a dancer for the World's Fair in the sixties. On top of that, Freeman visited San Francisco frequently since he was a part of the Opera Ring Musical Theatre Group.
Early career
Freeman's first debut in a movie was in 1965, where he played in the movie The Pawnbroker. After this experience, Freeman decided to leave the movie industry for a while and decided to focus on theatre work. Therefore, Freeman debuted on Broadway in 1968. He appeared in a production called Hello, Dolly!, which was an all-black theatre play. Famous actors such as Cab Calloway appeared alongside Freeman. He played in other productions such as Coriolanus in 1980 and The Gospel at Colonus in 1984. For both of his appearances, Freeman received an Obie Award. Later in the 1980s, he earned another Obie Award for his appearance in Driving Miss Daisy in 1989. During the 1970s, besides theatre work, Freeman started to play roles in movies and television shows. He was known for his role in the television show The Electric Company. This television show was specifically designed and directed for children. The first movie role that made Freeman more famous, was his role in Who Says I Can't Ride a Rainbow?. This movie came out in 1971. Many people think his role in Who Says I Can't Ride a Rainbow? was his breakout role. However, Freeman himself thinks that his role in the movie Street Smart that came out in 1987, was his breakthrough role.
Career
After appearing in several movies and television shows, Freeman started to get roles frequently. At the time, Freeman mostly played characters that were really wise and more elderly men. His fame grew quickly, and he started to play roles in big movies like Glory and The Shawshank Redemption. In The Shawshank Redemption, he played an old and wise convict. The Shawshank Redemption became one of the most successful movies Freeman has ever appeared in. The movie received many good reviews and many award nominations. Other movies that Freeman starred in were movies such as Robin Hood, Seven and Deep Impact. At the 77th Academy Awards, Freeman won an Academy Award for Best Supporting Actor for his role in the movie Million Dollar Baby. Before winning this award, Freeman was already nominated three times for an Academy Award. Winning such a big award, meant a boost for Freeman's career. After his win, Freeman starred in the movie Bruce Almighty. He also appeared in the movie-series of Batman, which became a huge success. In 2007, Freeman played in the movie The Bucket List alongside Jack Nicholson. A year later, after many years, Freeman made a comeback in Broadway. He appeared in a production called The Country Girl. He played in this theatre show alongside Frances McDormand and Peter Gallagher. Freeman starred in the movie Red with Bruce Willis. The movie became such a success worldwide, that a sequel was made called Red 2. The next movie-series Freeman starred in was in Olympus has Fallen and his sequel London has Fallen. The movies are action movies, and Freeman plays the role of the Vice-President of the United States of America. For a long time, Freeman was passionate about making a movie entitled to Nelson Mandela. The Nelson Mandela movie is now known as Invictus, and stars Freeman himself and Matt Damon.



Other ventures
Besides his successful acting career, Freeman directed several movies himself. His first time directing was for Bopha! in 1993. This movie was an American drama movie. Freeman started his own film production company in 1997, together with Lori McCreary. The production company was called Revelations Entertainment. Freeman also directed an episode of the series Madam Secretary in 2015. Freeman is known for his deep voice. In 2010, Freeman leant his voice to the CBS Evening News since his voice was needed for consistency for news reports. He is also the narrator for a show on Discovery Channel, called Through The Wormhole. Since his voice is so calm and wanted, Freeman narrated two movies in 2005 called War of the Worlds and March of the Penguins. Freeman is also known for his charitable work. He is part of a fund that helped people on the island of Grenada after Hurricane Ivan in 2004. The fund is called the Grenada Relief Fund and helped many people on the island. Later, the fund changed its name to PLANIT NOW. The goal of the foundation is to help as many people as possible who are affected by storms and hurricanes. Not only was he part of PLANIT NOW, Freeman decided to work with other organizations such as One Earth. Freeman also provided the Mississippi Horse Park with a donation.
Personal life
Freeman was married from 22 October in 1967 to 18 November in 1979 to Jeanette Adair Bradshaw. His second wife was Myrna Colley-Lee. The couple was married from June 16 in 1984 until 2010, but were already separated since 2007. In 2010, the couple was officially divorced. Before he met his first wife, Jeanette Adair Bradshaw, Freeman already had two children called Alfonso Freeman and Saifoulaye Freeman. With his first wife, Freeman got his two daughters called Deena Freeman and Morgana Freeman. Together with his second wife, they adopted E'dena Hines, who was the step granddaughter of Freeman from his first marriage. However in 2015, Hines was killed in New York City. Freeman has two homes. Most of the time, he lives in his hometown Mississippi, but he also owns a house in New York City. In Mississippi, Freeman also owns a blues club called Ground Zero. Freeman received his private plane license when he was 65 years old and ever since then, he has owned three private planes. He also has the license to fly all of the private planes.
Awards and nominations
Freeman has been active in the acting industry since the 1960s. During his career, he has won and has been nominated many times for several awards. In total, Freeman has been nominated for an award 39 times, and won the award 33 times. He has been nominated for an Academy Award for his role in movies such as Street Smart, Driving Miss Daisy, The Shawshank Redemption and Invictus. Freeman won an Academy Award for his role in Million Dollar Baby in 2004. Freeman has been nominated for a Black Reel Award for his appearance in films like Nurse Betty, Bruce Almighty, and Sum of All Fears. He has also won the Black Reel Award for his role in Invictus and The Lego Movie. Moreover, he has been nominated for a Golden Globe Award for his role in Street Smart, The Shawshank Redemption, Million Dollar Baby and Invictus. Freeman won a Golden Globe Award for his role in Driving Miss Daisy. Other awards that he won include the MTV Movie Awards, the NAACP Image Awards and the Screen Actors Guild Awards. Besides awards, Freeman also received several honours. He received an honory degree from Rhodes College in 1997. In 2008, he received a Kennedy Center Honours. Freeman also received a honory degree from Brown University in 2010, and an honory degree from Boston University in 2013. In 2014, Freeman received the Freedom of the City honour from the City of London.