Chris Brown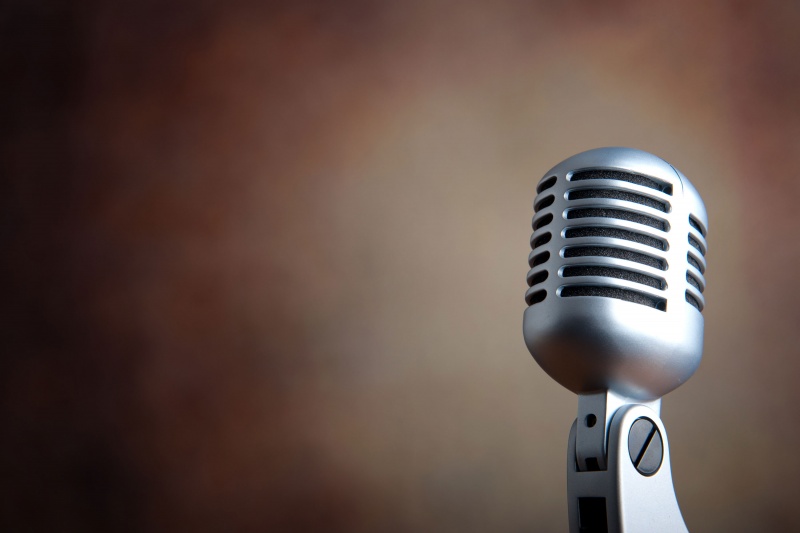 Christopher ''Maurice'' Brown is a singer, rapper, dancer, songwriter and is of American origin. Chris Brown's talent was recognized when he was a young boy that joined the church choir in his hometown Tappahannock, Virginia. Once Chris Brown got signed by Jive Records in 2004, he released several albums. In 2005, Brown released his first studio album that was certified as double platinum and reached number two on the US Billboard 200.
Early Career
Once Chris Brown got signed to Jive Records, he started working on his debut album named ''Chris Brown'' and within 8 weeks he produced 50 songs. Only 14 songs were chosen to be on the album. Brown had a team that consisted of producers and songwriters such as Cool & Dre and Jazze Pha. Brown states that he writes about the things teenagers go through every day like himself at the time. Once the album was released, Chris Brown was able to sell 154,000 copies within the first two weeks. Eventually, the album sold over more than two million copies in the United States and three million copies worldwide. Singles like ''Yo (Excuse Me Miss)'' and ''Say Goodbye'' reached the Billboard Hot 100 for over eight weeks. Chris Brown released a DVD named ''Chris Brown's Journey'' in 2006. The DVD illustrates the journey of Chris Brown that he made to England and Japan and shows bloopers and exclusive footage of his music videos which are not publicly released. Likewise, to promote his album, Brown began a tour in 2006, namely ''The Up Close and Personal Tour''. This tour was completely sold out. Moreover, he performed multiple times on national TV. Brown donated 10,000 dollars of his revenue of the tour to charity
Early Music Career
Chris Brown released his fourth studio album F.A.M.E on March 18, 2011. Once released, the album reached the top on the US Billboard 200 chart. Brown managed to sell 270,000 copies in the first week only in the U.S. The song ''Yeah 3x'' was the number one streamed song on the F.A.M.E album. ''Yeah 3x'' reached the top in several charts in multiple countries, including the Netherlands, Denmark, Austria, Switzerland, Ireland, Australia and the United Kingdom. The second most streamed single of the F.A.M.E album was ''Look At Me Now'', which was produced in collaboration with the rappers Lil Wayne and Busta Rhymes. ''Look At Me Now'' was on top for precisely nine weeks on the US Hot R&B chart. Chris Brown hosted a F.A.M.E Tour where he gave shows in Australia and North America. Chris Brown received several nominations and prices for this album. The prices include Best Male R&B Artist, Best Collaboration and Video of the Year for ''Look at Me Now''.
Fortune, X and Royalty
Chris Brown released his fifth studio album on July 3, 2012 which is called ''Fortune''. Even though the album reached the top on the Billboard 200, Brown received a lot of negative reviews on Fortune. However, some of Brown's songs were still very successful, for instance ''Strip'' feat. Kevin McCall was an internationally streamed song. To advance the album, Brown hosted his ''Carpe Diem Tour'' where he visited different countries around the world. Chris Brown released his sixth official studio album ''X'' on September 16, 2014. The release date of the album was delayed several times, because of the extreme emotional stress Chris Brown was experiencing at the time. Brown also suffered from seizures, due to the ongoing negativity he was experiencing. Brown was confined to an anger management therapy where he had to stay for three months. Once Brown was released from the anger management therapy, he fell back into his anger habitat and got into a fight with two fans. Chris Brown's album was delayed, because Brown was charged with an assault and had to go to jail. Once ''X'' was released, the album appeared as number two on the Billboard 200 and sold over 146,000 copies in the first week. Chris Brown released his seventh studio album ''Royalty'' on December 18, 2015. The album name was dedicated to his daughter, who is also named Royalty. The album appeared at number 3 on the US Billboard 200 and Brown sold over more than 185,000 copies in the first week. Several songs of the album are streamed frequently on an international scale. ''Back to Sleep'', ''Little More'' and ''Fine by Me'' have millions of streams on the internet.



Artistry
Chris Brown is influenced by many artists, however Michael Jackson is his biggest influence. Chris Brown explains that Michael Jackson is his inspiration and that Jackson is the reason for Brown to appear on stage every day. In the song and video ''Fine China'', one can see the influence of Michael Jackson, because of the singing and the dancing of Brown. Another influence of Chris Brown is Usher, who is a major figure for Brown. Brown explains to Vibe Magazine that Usher was the one he has always looked up to when he was growing up. Brown also states that without Usher, Brown's career would not have happened. However, several magazines state that Brown has a unique style of R&B that influenced a lot of other musicians this era. Brown's singing ability was first noticed by his mother what led to the start of his career. In 2009, Brown received a Grammy award for Best Male R&B Vocal Performance.
Personal Life
On February 8, 2009, Chris Brown got into an argument with his former-girlfriend and artist Rihanna. The argument got out of hand and intensified into a fight where violence was used, which left clear facial wounds on Rihanna's face. Rihanna eventually ended up in hospital. After the argument, Chris Brown went to the police station in Los Angeles and turned himself in. Chris Brown had to cancel all his shows for a certain period of time and left a statement saying: ''Words cannot begin to express how sorry and saddened I am over what happened''. Chris Brown was charged with criminal threats and crime assault on March 5, 2009. Brown did not plead guilty to making criminal threats but pleaded guilty to a crime assault where he used violence. June 22, 2009 was the day that Brown accepted a deal of community labour, 5 years of jail time (probation) and therapy for his aggressive behaviour. Some institutions who are against violence published that Chris Brown's punishment was not harsh enough for the crime he had committed. The institutions reason against Brown's plea deal is that his crime may possible influence the youth. Eventually, the judge sentenced Chris Brown to five years of probation, one year of violence counselling and six months of community service. Also did the judge arrange a restraining order, which forced Brown to stay 50 yards away from Rihanna. Chris Brown faced multiple problems after he was sentenced. For instance, in June 2010, Brown could not enter the United Kingdom, because of his guilt to a serious criminal offence. Brown had planned to tour through British cities as part of a European Tour. Sony hosted his European tour and therefore stated that the tour had to be postponed, with the reason that Brown had issues with his work visa.
Relationships
Rihanna and Chris Brown became friends in 2005 and their romantic relationship started in 2008. Their relationship got to an end in 2009, because of the domestic violence case in 2009. After the break-up in 2009, Chris Brown publicly announced on social media that he was in a romantic relationship with Natalie Mejia. After Brown and Mejia broke up, Brown got in a relationship with model Karrueche Tran. However, several speculations of media portrayed that Brown was back in a relationship with Rihanna even though Brown was under probation in the domestic violence case. A few months later, Brown and Tran ended their relationship and Brown and Rihanna continued their relationship. The continuity of the relationship between Rihanna and Brown raised a lot of questions, whereas they both answer that the problems they had in the past are solved now. However in 2013, Rihanna and Chris Brown ended their relationship again. In March 2015, Chris Brown posted on Instagram that he became the father to a baby girl named Royalty. The mother Nia Guzman requested custody of Royalty, since Guzman stated that Brown smokes cigarettes and weed around the baby, however Chris Brown won the case and is permitted to see his daughter.
Tours
Chris Brown has had several national and international tours to promote his then released albums. His first world tour was the Up Close and Personal Tour in 2006, which was a major success. His second tour was held in 2007 which is named The UCP Exclusive Tour and featured acts as T-Pain and Lil Mama. Brown's third tour is the Fan Appreciation Tour which was held in 2009 and this was a national tour. Brown toured in North America and Canada and had a lot of sold out shows. Brown's fourth and most successful tour is the F.A.M.E Tour which was held in 2011. Brown toured around the whole world and received a lot of positive feedback on his tour. In 2012, Brown hosted another world tour, namely the Carpe Diem Tour where he promoted his album ''Fortune'', however this tour was not such a big success compared to the rest of his tours, because he received a lot of negative feedback on his tour. His latest tour was the One Hell of A Nite Tour where Brown promoted his album ''X'' and his latest album ''Royalty''. One Hell of A Nite Tour was an international Tour which was held in 2015 and 2016.