Dr. Phil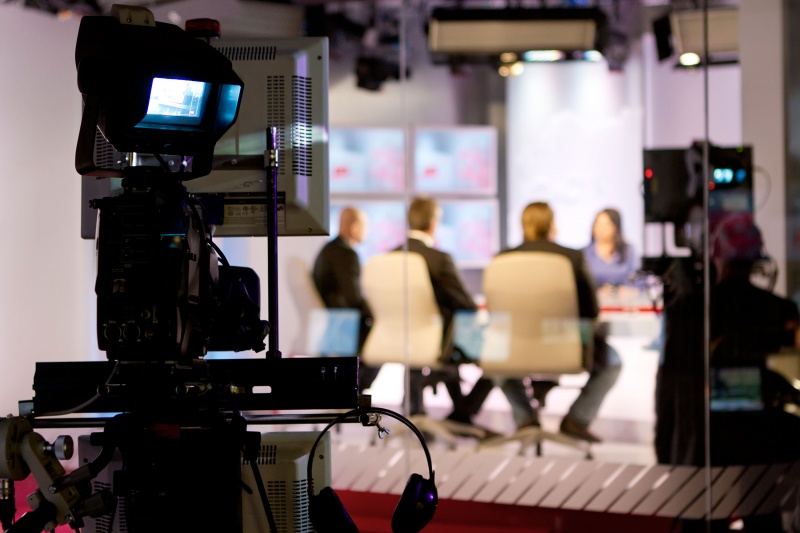 Dr. Phil McGraw, commonly known as Dr. Phil, is probably one of the most well-known health professionals in the world. In his show Dr. Phil, he addresses mental health issues and conducts real live talks with participants. His show has currently 14 seasons and is an award-winning show which is shown globally. This article will provide more information about the history of the show as well as background on the presenter.
Biography
Phil McGraw was born in Vinita, Oklahoma in the United States. He was born to Anne Geraldine and Joe McGraw. Phil McGraw has three sisters in total. He has two older sisters called Deana and Donna and a younger sister who is called Brenda. His father worked as an equipment supplier in the oilfields. These fields are located in North Texas. However, his father wanted to become a psychologist. For this reason, the McGraw family moved away from North Texas. It was his father's long time goal to become psychologist, but he had to work in the oil fields in order to be able to sustain the family. Phil attended high school in Overland Park, Kansas. He went to the Shawnee Mission North High School. Since he was a good football player, he was awarded a football scholarship in 1968. This scholarship was awarded by the University of Tulsa so Phil could become a football player. At the University of Tulsa, he played as a middle linebacker. Phil also attended the game where the University of Tulsa played against the University of Houston. During this game, Phil's team lost and this loss became one of the biggest losses in college football history. Shortly after the loss, Phil transferred to the Midwestern State University in Texas. At this university he obtained a bachelor in psychology. He then continued to earn a master in experimental psychology. At the University of North Texas, he earned his PhD in clinical psychology in 1979. After Phil obtained his degrees, he went to join the private psychology practice of his father in Texas.
Career
Phil and his father joined successful Texas businesswomen in 1983. They participated in seminars which were called "Pathways". In these seminars, they provided experience based training to individuals who struggled to achieve their life goals. In his first best-seller called Life Strategies, it was said that a lot of the material was taken from the Pathways seminars. However, Phil never mentioned the fact that the material was obtained from the seminars. A few years after writing his first book, Oprah Winfrey hired the legal consulting firm of Phil. She did this in order to prepare for the Amarillo Texas beef trial. Oprah was impressed with the abilities of Phil and she publicly thanked him for his help. Oprah won the case and the case ended in 1998. Not long after the victory, she invited him to come on her show the Oprah Winfrey Show. His appearance was a great success. It is for this reason that he was invited to come on the show once every week and the two developed a business relationship. Appearing on Oprah's show did not only boost Dr. Phil's career but it also gave him the opportunity to write three additional books. Moreover, in 2002 Phil formed Peteski Productions. He then launched his own television show which appeared daily. The show called Dr. Phil was produced in collaboration with Oprah's Harpo Studios. In his show, he offers mental health advice to his guests.
Other ventures
Besides the fact that Phil is the presenter of his own successful television series, he has also written multiple books. In total, he has written 9 books which are considered to be number one New York Times bestsellers. His books have been published in 39 different languages. Also, he has sold a total of 33 million copies. Because of his expertise in the field of psychology, Dr. Phil is also often invited to public events to share his knowledge. His experience in the field of psychology and his ability to communicate in a simple language makes his unique. He therefore is often approached by leading national as well as international news outlets. His desire to offer help to people with mental health issues has led to him setting up multiple businesses where he offers psychiatric and medical care. He has set up these initiatives together with his son Jay McGraw. In 2003, Dr. Phil introduced various products which promote weight loss. These products included energy bars, energy supplements and shakes. The products were primarily promoted by his two sisters who appeared on the show frequently. The products which were sold under the brand "Shape It Up, Woo, Woo!" were heavily criticized. Dr. Phil was criticized for having a lack of expertise in this field and it was said that he should therefore not be promoting these type of products. This criticism led to McGraw taking the products off the market in 2004. While he thought this would be the end to the weight loss products, various law suits were filed against him. People claimed that they did not lose any weight. Dr. Phil eventually settled the cases in 2006 for 10,5 million dollars.



Public figure and influence
The success of his show and the success of his books has led to Dr. Phil being a global public figure with a high degree of influence. Dr. Phil and his wife Robin are known for being strong advocates for children and families. In his show, Dr. Phil gives specific attention to children who come from abusive families. Moreover, he also set up the Dr. Phil Foundation in 2003. This organization is a non-profit organization which funds many projects focusing on children and families. The majority of the projects target disadvantaged children and their families. Besides the many direct gifts they provide to these families, they also support many other charitable organization. One of the organizations which is supported by the Dr. Phil Foundation is called Court Appointed Special Advocates, also known as CASA. Both Dr. Phil and his family dedicate a lot of time to the recruitment project of CASA. As part of the recruitment project they aim for people to volunteer with the organization. As a result, in one year the organization generated an increase of over 100 million dollars of volunteer services. This clearly shows the influence Dr. Phil has as a public figure.
Personal life
Phil McGraw got married to his first wife in 1970. At this time he was only 20 years old. His ex-wife, named Debbie Higgins, was a homecoming queen and ex-cheerleader. They met at the university her they both studies. After the couple divorced, Debbie Higgins claimed that the couple separated because Phil McGraw would not allow her to get engaged in the family business and she referred to him as being domineering. Also, she said that she was confined to household duties only. When the couple was getting divorced in 1973, Phil McGraw started dating his current wife Robin Jo Jameson. The couple has been together for 39 years and they have two children together. Their firstborn is called Jay McGraw who was born in 1979. Their second child was born in 1986 and is called Jordan McGraw. They are also proud grandparents of two grandchildren called London Phillip and Avery Elizabeth. Jay McGraw is often featured on the Dr. Phil show signs he has partially followed his father's footsteps. Jay has published various books which are aimed at teenagers. Phil McGraw has identified himself as a Christian but he is not very outspoken about his religious life. Phil McGraw is also a private pilot. He is licensed to fly airplanes which have a single engine. Moreover, he is also a fanatic tennis player, scuba diver and golf player.
Awards and nominations
The success of Dr. Phil's show has been awarded by various organizations and institutions. For example, Dr. Phil was awarded with a presidential citation by APA, which is the American Psychological Association. This citation can be considered to be an honorable title and it was awarded to Phil McGraw because of his significant contributions to the field of psychology. Besides the honorable title he received, his show received a total of 27 Emmy nominations. Moreover, he also won 5 PRISM awards. These awards were awarded to the show because of the accurate depiction of various abuses and addictions. For example, because Dr. Phil addresses many cases of drug, alcohol and tobacco abuse, he depicts the real struggles people face in dealing with their addictions. It was for this reason that he was also awarded the MADD Media Award. Not too long ago, in 2015, Phil McGraw was inducted into the Hall of Fame for broadcasting and cable. This specific Hall of Fame is designed to give an honorary status to shows which have had a great influence in the field of electronic arts.