Oprah Winfrey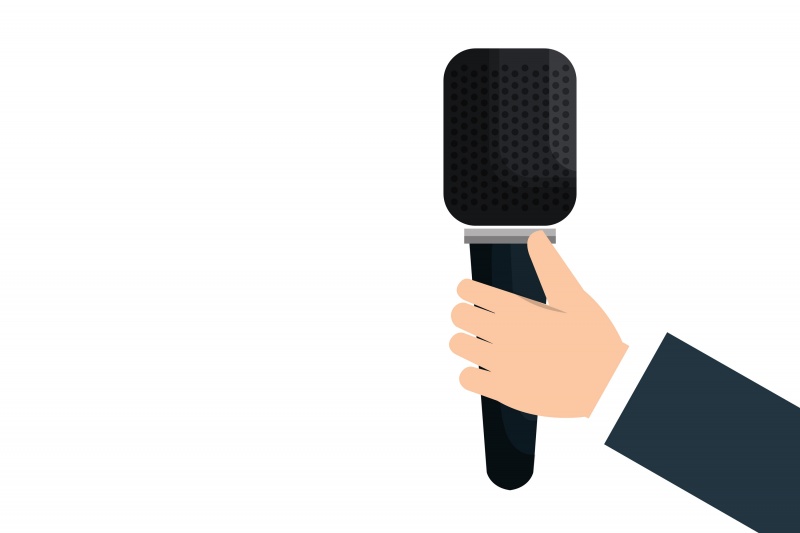 Oprah Winfrey is an American television host, actress, author and philanthropist. She is best known for her successful television talk show The Oprah Winfrey Show. She is also known for the books that she wrote and the movies she starred in. Winfrey is, with her net worth of 2.9 billion dollars, one of the richest African-American woman in the world and owns several properties in the United States.
Biography
Oprah Gail Winfrey was born on January 29, 1954. She was born in Kosciusko, Mississippi in the United States of America. Winfrey's original name was Orpah. However, a lot of people pronounced her name wrong so the name Oprah existed. Winfrey is the daughter of Vernita Lee and Vernon Winfrey. Her mother was a teenager when she got Winfrey and was a housemaid. Her father was a coal miner. Later he became a barber and councilmen as well. Winfrey's origin is Sub-Saharan African, East Asian and Native American. Until Winfrey was six, she lived with her grandmother, Hattie Mae, in the north of the United States. She lived in extreme poverty, sometimes Winfrey did not have clothes so she wore clothes made of potato sacks. Winfrey was able to read at a very young age and her grandmother took her to church regularly. The time she lived at her grandmother, Winfrey experienced her grandmother hitting her when she did not listen. Later, Winfrey moved out of her grandmother's house and moved to Milwaukee, Wisconsin with her mother. Her mother worked long hours as a maid, which made her stress out about the family's financial status. When Winfrey's mother gave birth to another child, Winfrey had to move to her father in Nashville, Tennessee since her mother could not afford providing for two children. In the time that Winfrey lived with her father, her mother gave birth to a third child. Her mother put her third daughter up for adoption due to her financial status. When Winfrey moved back to Wisconsin, her mother gave birth to her fourth child, a boy. Winfrey explained in her television show that she was physically abused starting at a young age. She was physically abused by her cousin, uncle and family friend. At the age of 13, Winfrey decided to run away. A year later, she became pregnant. Her baby died right after Winfrey gave birth. Winfrey attended Lincoln High School. Shortly, the school noticed her success at the school and transferred her to the Nicolet High School. Since Winfrey and her family were poor and the rest of the students did not have that problem, Winfrey started to steal money from her mother. She went out with older boys and constantly had disagreements with her mother. Her mother decided to move her back to her father in Nashville, Tennessee for the second time. Her father made sure that school was Winfrey's most important occupation. When Winfrey moved to Nashville, she started doing better at school and became an honours student and got offered a full scholarship to Tennessee State University. Winfrey started to work at a local radio station in her senior year and her college years. The radio station was called WVOL where she presented the news.
Career
Winfrey started working in local media during the time she was still in high school. After working at the local radio station WVOL in her senior year in high school and during college, she started working as a news anchor at Nashville's WLAC-TV. Winfrey became the youngest news anchor there. In 1976, Winfrey was transferred to another WLAC-TV location in Baltimore. Winfrey started to work there as a news anchor, but after a short time she had to work in a lower position. In 1978, she worked as a co-host for the local show called People Are Talking. Winfrey moved to Chicago in 1983 to host a new talk show for WLS-TV, AM Chicago. Before Winfrey hosted AM Chicago, this show was rated very low in Chicago. When Winfrey started to host the show, it went from last place to the highest rated show in Chicago. Shortly after this success, Winfrey was offered a syndication deal by Roger Ebert with King World, which she signed. AM Chicago became The Oprah Winfrey Show and was expanded from half an hour to one hour. The Oprah Winfrey Show was available in the whole United States and the first episode was broadcasted on September 8 in 1986. The show quickly became the number one talk show in the United States, derange talk show Donahue from number one to number two. In the beginning of The Oprah Winfrey Show, Winfrey talked about the same issues as the tabloid magazines, but that changed in the nineties when Winfrey decided to speak about deeper topics such as diseases, social issues and abuse. Besides her successful talk show, Winfrey also acted and produced The Women of Brewster Place, which is a drama serie that came out 1989. Winfrey also starred in the spin-off of the show, Brewster Place. Amongst others, Winfrey founded a new television network called Oxygen, with focus on woman's interest. After many years of success, the final episode of The Oprah Winfrey Show broadcasted in 2011 on May 25.
Other ventures
Winfrey was working on several other projects when she had her successful talk show. Winfrey played a role in The Color Purple, a movie that came out in 1985 produced by Steven Spielberg. Winfrey played a housewife called Sofia. The movie became such a success, that a Broadway musical was made based on the movie and a novel was written on it. Winfrey was nominated for an Academy Award for her role in The Color Purple. In 1998, Winfrey starred in Beloved, a movie based on a novel. Winfrey promoted the movie on her talk show for two episodes long. Beloved did not became a success and lost 30 million dollars in box-office results. In 2006, the movie Charlotte's Web came out. Oprah played the voice of Gussie the goose. She also voiced a character in Bee Movie, that came out in 2007. Furthermore, she voiced the character of Eudora in the movie The Princess and the Frog, a Disney movie that came out in 2010. Besides acting, Winfrey also wrote multiple books. She wrote five books in total. She wrote a memoir called The Life You Want that will be released in 2017. She also released Oprah Magazines until 2009. The Oprah Magazines were very successful amongst the upscale woman. The most successful issue of the magazine was the January issue in 2009. In 2009, Winfrey started her own radio channel, called Oprah Radio. She signed a deal with XM Satellite Radio for 55 million dollars to start Oprah Radio.



Influence
With her successful and long career, Winfrey is a very powerful and influential person in the world. Time and CNN called her ''the world's most powerful woman''. Time also listed Winfrey as ''one of the 100 people who most influenced the "20th Century'' and ''one of the most influential people'' for several years in a row. By the American Spectator, she was called ''the most influential woman in the world''. In 1998, Winfrey made history by being the first woman to be at the top of the 101 most powerful people in the entertainment industry. Not to mention, Winfrey was called the most powerful woman in the entertainment industry in 2008 since she is the owner and chairman of Harpo Inc. She was also called the world's most powerful celebrity for several years by Forbes. In 1989, even though it was early on in her career, Winfrey had a place in the NAACP Image Award Hall of Fame. Winfrey is known for the term ''Oprahfication'', which is a term that is conceived by The Wall Street Journal. The term explains that confessions in public is a form of therapy. Since Winfrey is open about her personal life, weight, her youth and her love life on the show, she confesses those things in public which makes it a form of therapy. Winfrey is applauded by Time magazine for creating this form of communication on national television. Bill Clinton is a politician who used ''Oprahfication'' when he was working in politics.
Personal life
Winfrey owns several properties. The house she currently lives in is in Montecito, California. The nick name of the house is ''The Promised Land'' and is seventeen ha. Furthermore, she owns a house in Lavallette in New Jersey and a house in Chicago. When she was filming The Oprah Winfrey Show, she spent a lot of time in her Chicago since filming the show was based in Chicago. Winfrey owns an estate in Florida and in Telluride, Colorado a house for ski-trips. Outside of the United States, she owns a house in Maui in Hawaii and one in Antigua. Winfrey has been in several relationships in her lifetime. Her first relationship was with Anthony Otey during her high school period. The two were together for a long time but Winfrey broke up with Otey during her senior year of high school. When Winfrey attended Tennessee State University, she met a new guy called William Taylor. Winfrey recalls the relationship as her first deep intense love. She stated ''We shared a deep love. A love I will never forget''. The two broke up when Winfrey moved to Baltimore to work for WJZ-TV and Taylor did not want to move out of Nashville. Later on, Winfrey had a relationship with Lloyd Kramer, a fellow reporter. Winfrey stated the following about their relationship ''He was wonderful. He stuck with me through the whole demoralizing experience. That man was the most fun romance I ever had.'' They broke up when Kramer moved to New York. Winfrey had an affair with a married man for a couple of years. She became depressed in 1981, and even left a suicide note to her best friend, but she never could commit suicide she later stated. Later on, Winfrey talked about being in a drug-related relationship, she confessed to smoking cocaine with a man that she had a relationship with. In the eighties, Winfrey dated Roger Ebert, who is a movie critic. In 1986, Winfrey started a relationship with Stedman Graham and they have been together ever since. In 1992, they got engaged but never had a wedding ceremony.
Awards and nominations
During her long career, Winfrey has been nominated and won numerous awards. In total, she won 33 awards and was nominated for 55 awards. Winfrey has been nominated for the Academy Awards three times, for her role in The Color Purple and her role in Selma. She won an Academy Award as herself in the category Jean Hersholt Humanitarian Award. Furthermore, she won four out of eight People's Choice Awards nominations for categories such as Favorite Talk Show Host and Favorite Female Television Performer. Winfrey has been nominated and won several Daytime Emmy and Primetime Emmy Awards in categories like Outstanding Made for Television Movie and Outstanding Special Class Series Super Soul Sunday. Besides all of the bigger awards, she also has been nominated or won awards at the Acapulco Black Film Festival, Jefferson Awards for Public Service, NAACP Image Award and the Peabody Awards.