Dwayne Johnson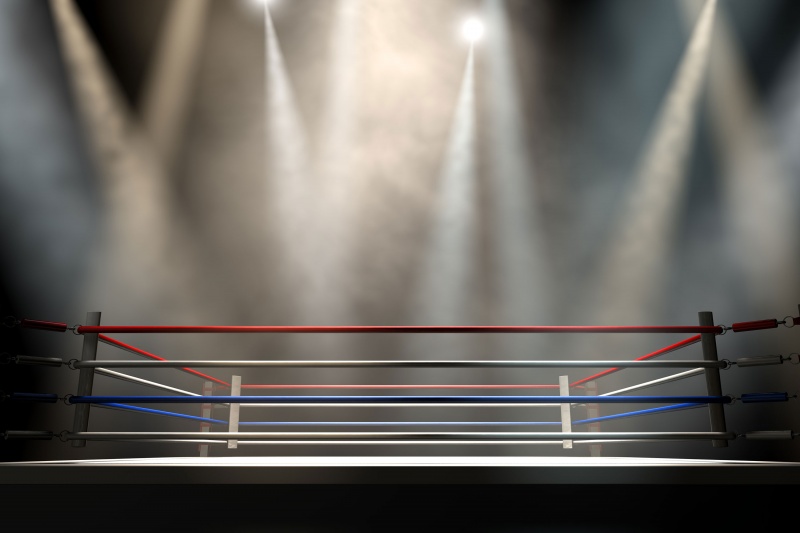 Dwayne ''The Rock'' Johnson is an American professional wrestler, actor and producer. Johnson started his wrestling career in 1995 and is known as one of the most successful professional wrestlers of all time. Besides wrestling, Johnson is successful in Hollywood and starred in and produced many popular television shows and movies.
Biography
Dwayne Douglas Johnson was born on May 2 in 1972. He was born in Hayward, California in the United States of America. He is the son of Ata Johnson and Rocky Johnson. His father was a professional wrestler. His grandfather was a wrestler as well. His grandmother was a wrestler promoter and worked at the Polynesian Pacific Pro Wrestling. When her husband passed away, she took over Polynesian Pacific Pro Wrestling. Johnson's origin is a mixture of Black Nova Scotian and Samoan. In his youth, Johnson moved around several times. He lived with his family in Auckland, New Zealand for a while and went to the Richmond Road Primary School. Later on, he and his parents returned to the United States. He and his family moved to Honolulu in Hawaii. Johnson spent his second year of high school there at the President William McKinley High School. After a year, his family moved to Pennsylvania since his father worked there. In Bethlemen, Pennsylvania, Johnson finished high school at the Freedom High School. At this high school, he began to play football. Johnson played other sports as well. Besides being part of the football team, he was part of the track, field and wrestling teams as well. When he was graduating high school, Johnson received a lot of offers from colleges since he was a talented footballer. He chose to study at the University of Miami, where he received a full scholarship to play defensive tackle on their football team. In his college years in Miami, he met his first wife called Dany Garcia who also studied at the University of Miami. In 1995, Johnson graduated from the University of Miami with a degree in criminology and physiology. After graduating college, Johnson played in the Canadian Football League in 1995.
Early wrestling career
After playing in the Canadian Football League for two months, Johnson wanted to focus on his wrestling abilities. In Johnson's family, wrestling was an important sport. His father, grandfather and other family members were professional wrestlers. His father first stopped Johnson from making a career in wrestling, but then decided to help him train and become better. In 1996, Johnson began to match with other wrestlers. Pat Patterson, a fellow wrestler, helped Johnson get matches with World Wrestling Federation. Johnson won against The Brooklyn Brawler but lost to Chris Candido and Owen Hart. Johnson signed a World Wrestling Federation contract after he won the World Tag Team Championship two times. From 1996 to 1997, Johnson went by the stage name ''Rocky Maivia''. The stage name was a mixture of his father and grandfather stage names. Rocky Maivia had his first match in November 1996. Johnson won the Intercontinental Championship in February 1997 against Hunter Hearst Helmsley. He had to fight Hunter Hearst Helmsley again at the In Your House 13 event, and won again. Although Johnson began to be a successful wrestler, the public was very adverse towards him. After recovering from a knee injury, Maivia made his comeback and joined other wrestlers like Kama and Faarooq in the Nation of Domination. He also changed his stage name from Rocky Maivia to The Rock.
Wrestling career
After feuding with several Nation members, the Nation of Domination officially broke up in 1998 after The Rock and Nation member Mark Henry feuded. When The Rock's popularity rose due to promos, he named himself ''The People's Champion''. Mr. McMahon stated that he had a problem with ''The People's Champion''. The Rock won against Mr. McMahon's partner, Mankind, in a tournament called the Deadly Game. After the Nation of Domination broke up, The Rock became part of another stable called The Corporation, together with Vince McMahon and Shane McMahon. The feud between Mankind and The Rock extended and led to more matches. The Rock eventually won the war at the WWF Championship. After taking a break from wrestling for a while, The Rock returned and won another World Wrestling Foundation championship in 2002, against wrestler Kurt Angle and The Undertaker. After losing the WWE championship to Brock Lesnar, The Rock stated that he will always be the People's Champion. After his loss, The Rock again took a break from wrestling to focus on his movie career. When The Rock returned from his break, he announced at the SmackDown! event that wrestling was not his number one focus at this point since his movie career was successful as well. When wrestler Steve Austin was chosen as ''Superstar of the decade'', the Rock wanted to fight him. They had a match at the WrestleMania XIX event, which The Rock won. This night also ended their fight that had been going on for years. After The Rock lost to Goldberg at the Backlash event, The Rock decided to leave WWE and stop as an active wrestler so he could spend his time on his movie career. The Rock visited wrestling matches from WWE from time to time, but did not wrestle himself. Since he was not under contract with WWE, he made a trademark deal with WWE so he could use the name The Rock further in his career.



Acting career
Johnson took a break from wrestling several times to focus on his acting career. His first acting job was for an episode for the television show named ''That '70s show''. The episode came out in 1999 and he played his own father. His next appearance was on a television show as well. Johnson starred in an episode of the show ''Cory in the House''. The first movie that Johnson starred in was The Mummy Returns, an action movie that came out in 2001. The role that he played in this movie, was his breakthrough role in mainstream Hollywood. Shortly after The Mummy Returns came out, Johnson appeared in action movies like The Scorpion King, The Rundown, Be Cool and Doom. Even though Johnson mainly appeared in action movies, the variety of roles he played was big. In the movie The Game Plan he played a football player while in the movie Get Smart, he appeared as an agent. Johnson played in an episode of the television show called ''Wizards of Waverly Place'' and appeared a couple of times on the talk show Saturday Night Live. In 2009, Johnson played in the movie Race to Witch Mountain. In the same year, he voiced a character in the movie Planet 51. A year later he appeared in Tooth Fairy, a movie that was made to target families. In 2010, Johnson appeared in action movies again. He starred in The Other Guys and Faster that same year. Universal Studios was the company that gave Johnson the first roles in television shows and movies. When Johnson starred in Fast Five, the fifth movie in The Fast and the Furious franchise, he got the chance to work with Universal Studios again. Fast Five was the most successful movie that Johnson ever starred in, grossing 86 million in the first week after its release. After the success of Fast Five, Johnson played in Journey 2: The Mysterious Island in 2012 and the action movie Snitch in 2013. Johnson made a second appearance in The Fast and Furious franchise in the sixth movie, Fast & Furious 6. In 2013, the news spread that Johnson would produce and star in a new HBO series called Ballers. Johnson made a third appearance in the Fast franchise in the seventh movie, Furious 7. In 2016, Johnson starred alongside Kevin Hart in the movie Central Intelligence. In the same year, he voiced the main character in the movie Moana.
Personal life
Johnson was born in the United States of America but inherited Canadian citizenships for his father, so he holds two citizenships. Johnson met his first wife, Dany Garcia, when he studied at the University of Miami. The two got married in May 1997. The couple got a daughter in August 2001, Simone Alexandra. After ten years on marriage, the couple decided to split up but remain good friends and co-parent. After the divorce, Johnson began a romantic relationship with Lauren Hashian. The two first met in 2006 when Johnson was still married to Garcia. In December 2015, the couple got a daughter called Jasmine. Johnson is the author of his autobiography. His biography is called The Rock says… and was released in 2000. The biography became a New York Times Best Seller and took the number one place for a couple of weeks. Since 2000, Johnson tries to influence young adults to register to vote. In 2000, Johnson visited the Democratic National Convention and the Republican National Convention. Johnson himself is registered as a Republican voter. Since Johnson is partly Samoan, he got a Samoan tattoo in 2003 and visited his mother's hometown in the summer of 2004. Johnson broke a Guinness World Record for taking the most selfies in three minutes in 2015.
Awards and nominations
In his acting career, Johnson has been nominated and won several awards. In 1991, Johnson won the NCAA National Championship since he played with the Miami Hurricanes team. In 2001, Johnson won a Teen Choice Awards in the category Choice Movie Villain. In 2012, he won a CinemaCon award for Action Star of the Year. A year later, he won a Kids Choice Awards for Favorite Male Butt Kicker. In 2016, Johnson won a People's Choice Awards for Favorite Premium Cable TV Actor. In 2016, he won a Mr. Olympia ICON Award. In the same year, he was honoured as the Sexiest Man Alive by the American magazine People Magazine. In 2017, Johnson will receive his own star on the Hollywood Walk of Fame, which he considers to be an honour for the rest of his life.