Dr. Dre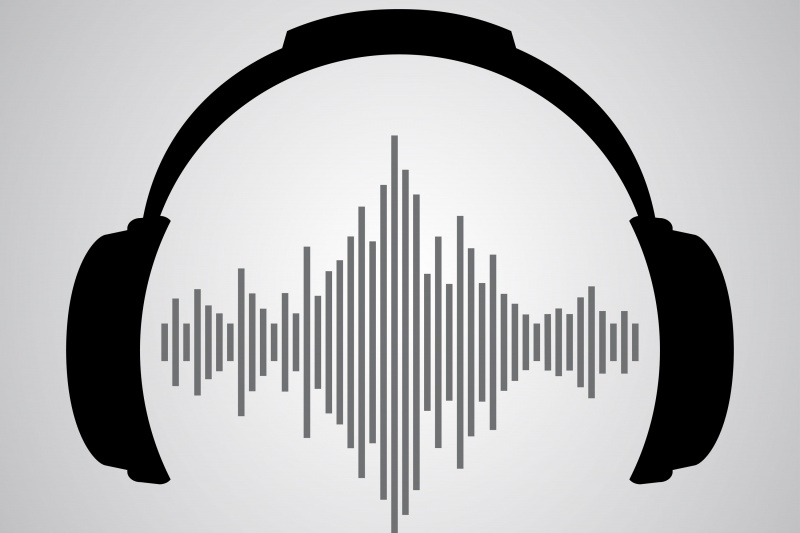 André Romelle Young, better known as Dr. Dre, is a hip-hop and rap music producer from the United States. Young started to make music at a young age, and is still active in the music business until this day. With countless received awards and nominations, Dr. Dre is the most successful producer in the world. Besides his phenomenal producing skills, Young is also founder and current CEO of the record label Aftermath Entertainment.
Biography
André Romelle Young was born on February 18th, 1965 in Compton, California in the United States. Young is the son of Theodore and Verna Young. His parents got married in 1964. Their marriage did not last long and they got divorced in 1972. After the divorce, Young lived with his mother. He was born in Compton, but his mother got remarried so he moved to South-Central Los Angeles at a young age. His mother got married to the father of rapper Warren G, which added a stepbrother for Dr. Dre. Compton and South Central Los Angeles are ghetto's and known to be one of the most violent neighbourhoods of California. André's name turned to Dre quickly because many people called used his abbreviation to refer for him. Dre was obsessed with basketballer Dr. J, so it is for this reason that people started to call him Dr. Dre from a young age onwards. Dre attended the Centennial High School in Compton in 1979 when he was a freshman. Due to bad grades, Dre had to transfer schools. He transferred to Fremont High School in South Central Los Angeles. Later, Dre attended the Chester Adult School. He did not get good grades at those schools either, because he was not interested in school work. Instead he has a particular interest in making and producing music. His interest in music developed even more when he received a music mixer for Christmas in 1984. Dre used that music mixer for hours and hours to make the perfect beat.
Early music career
Dre's music career started in a night club called Eve after Dark in Los Angeles. He started hanging out there and got a chance to stand behind the turntables once in a while. He met a lot of new people at Eve after Dark, including Antoine Carraby, better known as N.W.A member DJ Yella. Dre and DJ Yella started to record several demos and songs in the backdoor room of Eve after Dark, including Dre's song Surgery. Later on in 1984, Dre joined a group that dominated West coast hip hop, called World Class Wreckin' Cru. This music group was signed under Kru-Cut Records. During this time, Dre was still attending Chester Adult School because his mother wanted him to get an education and a job. Dre dropped out of Chester Adult School to focus on performing at Eve after Dark.



Music career
Eazy-E, a drugs dealer from Compton, started a rap group called ''N*ggas with Attitude'' (N.W.A) in 1986. This rap group included Eazy-E, Dr. Dre, DJ Yella, O'shea Jackson (Ice Cube) and MC Ren. Dr. Dre and DJ Yella left World Class Wreckin' Cru for N.W.A, which left the other members of the Cru angry. N.W.A was one of the first groups who ever focused on gangsta rap. This type of music is referred to as heavy sub-genre of hip hop. For the longest time, it was the East Coast who dominated hip hop in the United States. N.W.A changed that and introduced West Coast hip hop: a more relaxing beat with more focus on lyrics. The themes N.W.A talked about in their songs were fairly heavy as well. In their songs, they talked about the violence in their neighbourhood and police brutality against black people. Their first hit was ''Fuck da police'', a song about how black people were, and continue to be, treated differently by the authorities in comparison to white people. ''Straight outta Compton'', their first album, became a huge success. A big part of that success was due to the song ''Fuck da police''. Ruthless Records, the record label of Eazy-E where N.W.A was signed to, got a warning letter of the Federal Bureau of Investigation as a response to the song. After Ice Cube left the group because of financial disagreements in 1989, Dr. Dre was responsible for almost all of the productions and performances of N.W.A. He did not only produce music for N.W.A, but also for many other artists signed under Ruthless Records, such as THE D.O.C. After a disagreement with Eazy-E, Dr Dre also left N.W.A in 1991. Suge Knight, a friend of Dre who advised him to leave N.W.A got Eazy-E to release Dre from his contract at Ruthless Records. Dr Dre and Suge Knight founded a new record label called Death Row Records. In 1992, Dre released his first single in collaboration with Snoop Dogg, followed by his first album called ''The Chronic''. His first album became such a success, he dominated much of hip hop's music in the 1990's. ''The Chronic'' went triple-platinum, certified by RIAA in 1993. Dre also won his first Grammy in 1994. Dre focused more on his own work, but he did not stop producing for other people as well, such as Snoop Dogg, and for movies such as Friday. Friday was a movie where former member Ice Cube played in.
Success in the music industry
After many disagreements about Death Row Records, Dre left the label and founded Aftermath Entertainment. He released a new album under Aftermath Entertainment, but that was not a great success. Aftermath Entertainment also had difficulties financially and had a trademark lawsuit going on with the metal band ''Aftermath''. Dre signed a new rapper called Eminem from Detroit. Eminem released his first album in 1999 which was produced by Dre and turned into a huge success. Dre's new album was called 2001 and became a great success. 2001 was certified six times platinum and featured artists such as Snoop Dogg, Mary J. Blige and Eminem. Dre also won a Grammy for ''Producer of the year, non-classical'' in 2000. During the popularity of his album 2001, Dre was still facing several law suits about trademarks. After his success on 2001, he focused on producing music for other artists such as 50 Cent, Eminem and The Game. He produced many hits and successful albums until 2011. In 2011 he announced he will be taking a break from music production. He would be working on other products such as his Dre Beats. Another reason for him to take a break was because he wanted to spent more time with his family. In 2012, Dre did a huge performance at the Coachella Festival on the final night. In 2015 he released his last and final album called ''Compton'' which is inspired by the movie ''Straight outta Compton'', which came out in 2015.
Other career paths
Dre was not only successful in music production, he also acted in and directed several movies. His first acting performance was for the movie ''Set it Off'', a bank robbery movie that came out in 1996. It was announced in 2007 that Dre would be directing dark comedies and horror movies. His most famous movie is ''Straight outta Compton'' which came out in 2015. The movie is about the life of the members of N.W.A. Ice Cube and Dr. Dre directed this movie and it became a phenomenon. A big step in Dre's career was the release of his own beats called, ''Beats by Dr Dre'', which came out in 2008. The beats were such a success that Apple Inc. bid $3 billion to take over the brand. This takeover made Dre the richest man in the hip hop industry.
Personal life
Having many relationships, led to Dr. Dre having kids from several woman. Dre became a father at a very young age. He was expecting a son with Cassandra Joy Greene at the age of 16. His son was called Curtis Young, born in 1981. Dre did not know his son until Curtis was 20 years old. Curtis is now an aspiring rapper with the artist name ''Hood Surgeon''. In 1988, Dre was together with Jenita Porter. They had a son named André Young Jr. in 2008, Young Jr died at the age of 20 years old. The police found him at his mom's house, overdosed on heroin and morphine. When Dre and Jenita broke up, Dre started dating singer Michel'le. They had a son together in 1991, called Marcel Young. The couple broke things off in 1996. In 1996, Dre got married to Nicole Threatt. Together, they have a son and a daughter called Truice and Truly. Truice is born in 1997 and Truly in 2001.
Awards and nominations
Dre has won and has been nominated countless amount of times for his own work and production work for other artists. In total, Dre has been nominated twenty-six times and has won six Grammys. He won Grammys for Best Rap Solo Performance for single ''Let me Ride'' in 1994, Best Rap Performance by a duo or group for single ''Forget about Dre'' (featuring Eminem) in 2001. He also won Best Rap Album for album ''The Marshall Mathers LP'' as engineer in 2001, Producer of the Year, Non-Classical for himself in 2002 and Best Rap Performance by a duo or group for single ''Crack a Bottle'' (featuring Eminem and 50 Cent) in 2010. Grammys are not the only awards Dre has won in his music career. He also won and has been nominated for the MTV Video Music Awards. Dre has been nominated 13 times and won two VMA's. He won VMA's for Best Rap Video for single ''Keep their heads Ringin'' in 1995 and Best Rap Video for single ''Forget about Dre'' in 2000.