Jay Z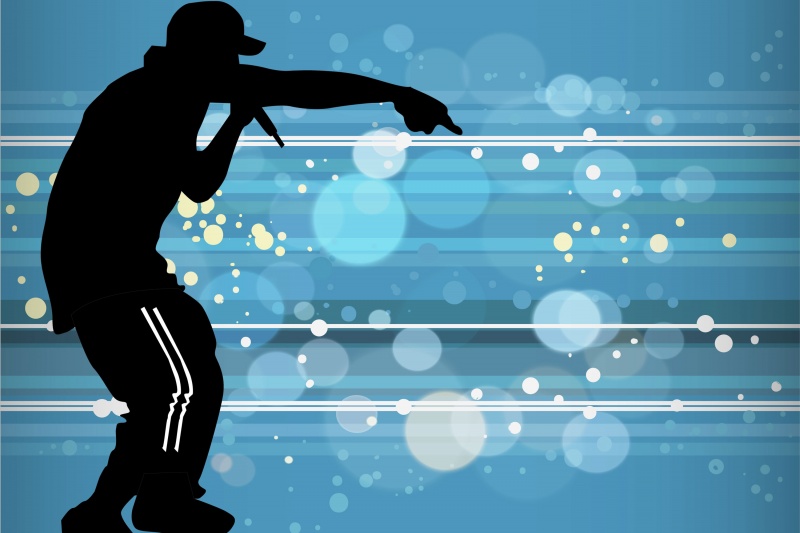 Shawn Corey Carter, better known as Jay Z, is an American rapper and businessman. Jay Z is one of the most successful rappers in hip hop history and sold more than 100 million albums copies. He won numerous awards for his music. Jay Z also is a very successful businessman. Jay Z is former president of record label Def Jam Recordings, and is the founder of company Roc Nation.
Biography
Shawn Corey Carter was born on December 4, 1969. He was born in Brooklyn, New York in the United States of America. He is the son of Gloria Carter and Adness Reeves. His mother raised him and his three siblings since his father left the family when Carter was a young boy. He and his family lived in the Bedford-Stuyvesant neighbourhood in Brooklyn. Carter went to the Whitney High School in Brooklyn. When the high school was closed down, Carter had to transfer schools. He transferred to the George Westinghouse Career and Technical Education High School. Other rappers that went to the same high school were Busta Rhymes and The Notorious B.I.G. Later, Carter transferred to another high school called the Trenton Central High School in New Jersey. During this time of his life, Carter states that he was engaged in selling drugs. He did not graduate from high school. His interest in music grew when his mother bought him a boom box for his birthday. From that point on, Carter started to experiment with music. When he began to experiment with music, he chose the stage name ''Jay Z'', praising his mentor Jaz-O. Carter also chose this stage name because everybody in the neighbourhood always called him ''Jazzy''. Jaz-O and Carter worked together on music in the eighties and nineties. Next to working with Jaz-O, Carter was also busy with rap battles in the nineties. Carter started to develop connections in the music industry, and was featured on Big Daddy Kane's album which was released in 1994. During shows, Kane would bring out Carter to freestyle. This was the first time for Carter to perform in front of a big audience. A year later, Carter was also featured on songs such as ''Da Graveyard'' by Big L and songs by DMX and Ja Rule. Shortly after, Carter released his first own song called ''In my Lifetime''. He also released a music video for his song.
Early career
When he had a couple of songs ready, Jay Z started to sell CDs on the streets and in his car. In 1995, Jay Z, Damon Dash and Kareem Biggs set up their own record label. The label was called Roc-A-Fella Records. Roc-A-Fella Records had a distribution deal with Priority. As a result of that distribution deal, Jay Z was able to release his first album in 1996. The album was called Reasonable Doubt. For a first album, it became a great success. It was received well by critics and the album landed on number 23 in the Billboard charts. Furthermore, the album was featured in the 500 Greatest Albums of All Time list by Rolling Stone. In 1997, Roc-A-Fella Records made a new distribution deal, this time with Def Jam. In the same year, Jay Z brought out a second album called My Lifetime, Vol. 1. The album was produced by fellow rapper Sean Combs. The second album of Jay Z was even more successful. He sold more copies and was received well by critics. When the album was released, Jay Z revealed that he made this album when he was dealing with the death of rapper The Notorious B.I.G., a good friend of Jay Z since high school. Jay Z's second album went platinum in the United States. A year later, he released his third album. His third album was called ''Vol 2… Hard Knock Life''. The album included the hit ''Hard Knock Life (Ghetto Anthem)''. While he became more and more experienced in the music world, Jay Z played more with words and worked on his flow. To continue to switch it up, Jay Z worked with several producers like Swizz Beatz, Timbaland and Kid Capri. Jay Z's third album was his most successful album. The album went platinum five times in the United States and sold more album copies than the other two albums. He also won his first Grammy Award with his third album. In 1999, Jay Z brought out his fourth album. His album was called ''Vol. 3… Life and Times of S. Carter''. In the same year, he was featured on Mariah Carey's seventh album. His fourth album became a success as well, with more than three million copies sold. A year later, he released the album ''The Dynasty: Roc La Familia''. The album gave new producers a chance to work their magic and breakthrough in the music industry. Producers like Kanye West, Bink and Just Blaze worked on that album. The album also became successful and sold millions of copies worldwide.
Career
In 2001, a rap feud began between Jay Z and fellow rapper Nas. Nas criticized Jay Z in his song called ''We Will Survive''. Jay Z also made a song where he talked about rapper Nas, called ''Takeover''. Jay Z performed this song at Summer Jam in 2001. After this performance, Nas responded with another diss track, called ''Ether''. Shortly after the diss track was released, Jay Z responded with adding another verse to ''Takeover''. Later, Jay Z stated that the feud between the two rappers is history. In the same year, Jay Z brought out his next album. His sixth album was called The Blueprint. He released his album on the same day as the 9/11 attacks. The album still became a success. It went platinum twice in the United States and the album reached number one in the Billboard charts. The Blueprint was praised for the producing work and the mixture of hard core rap and commercial rap. Two months after his sixth album was released, Jay Z was sentenced three years' probation for stabbing producer Lance Rivera in New York in 1999. In 2002, Jay Z released his seventh studio album, which was a follow up for The Blueprint. His seventh album was called ''The Blueprint 2: The Gift & The Curse''. The album was a double album. It became very successful, selling millions of copies worldwide and earning a number one position in the Billboard charts. The Blueprint albums both included several hits such as ''Excuse Me Miss'', ''Bonnie & Clyde'' and ''Hovi Baby''. After a couple of years of not bringing out music, Jay Z returned in 2006 with a new album called Kingdom Come. Even though he did not bring out music for a long time, his new album sold more than 650000 copies in the first week after its release, which is a record in Jay Z's career. A year later, Jay Z brought out a new album called American Gangster. In 2009, Jay Z decided to go his separate way and leave Def Jam. He already resigned from being president in 2008, but in 2009 he also left as an artist. He signed a new deal with Live Nation. At Live Nation, he started Roc Nation, his own record label. In 2009, he also released his next album, The Blueprint 3. Kanye West and Jay Z had been working together for almost a decade, when in 2011 they announced they would release an album together. The album was called Watch The Throne, and became a huge success. His latest release was his twelfth studio album, Magna Carta Holy Grail and was released in 2013.



Other ventures
Besides his successful music career, Jay Z is a fortunate businessman as well. in 2003, Jay Z worked together with Reebok to make the S. Carter Collection. He is the co-founder of the brand Rocawear. Rocawear is a clothing brand who sells clothing for men, woman and children. In 2006, Jay Z became the only owner of Rocawear since he bought up all the rights. A year later, Jay Z sold the rights to Iconix Brand Group. Jay Z is still involved in the marketing process and the licensing of Rocawear. Jay Z is also the co-owner of a sports club in New York called 40/40 club. Jay Z plans to expand the sports club to international spots and airports. In 2013, Jay Z launched Roc Nation Sports. Roc Nation Sports is his sports agency, which focuses itself on searching for new potential athletes. Roc Nation Sports works together with Creative Artists Agency. Jay Z invests his money in several different businesses. He invested in beauty brand Carol's Daughter in 2005. In 2013, he invested in Barclays Center. Jay Z also invested his money in J Hotels, a new real estate. He also invested in the Aqueduct Entertainment Group via his conglomerate company.
Personal life
Jay Z is married to singer Beyoncé Knowles. The two met each other in 2002, when they started to collaborate for several songs. Beyoncé was featured on Jay Z's ''Bonnie and Clyde'', and Jay Z was featured on Beyoncé's ''Crazy in Love'', ''Upgrade U'' and ''Déja Vu''. The two have been dating ever since. In 2008, the couple got married, without any press being at the wedding. Jay Z and Beyoncé decided from the beginning to keep their relationship private and will not share a lot about their relationship. The couple is known as the power couple. They were also titled the most powerful couple by Time Magazine. In 2009, the couple was also titled as the most earning couple in Hollywood. In 2011, Beyoncé announced her pregnancy to the public during her performance at the MTV Video Music Awards. In 2012, Beyoncé gave birth to Blue Ivy Carter, in New York. Moreover, when Jay Z took a break from releasing music, he and his mother launched The Shawn Carter Foundation. The foundation helps students during a hard socio-economic time during college. Jay Z also used his fame to bring awareness to the water shortage problem in the world. Together with fellow rapper Sean Combs, he donated one million dollars to the American Red Cross after Hurricane Katrina.
Awards and nominations
During his long career, Jay Z won and has been nominated for numerous awards. In total, he won 48 awards and has been nominated for 178 awards. In 2009, Jay Z won an Emmy Award for the Outstanding Music Composition/Direction/Lyrics for Run This Town. He also won 25 Grammy Awards and has been nominated for 59 Grammy Awards. He won Grammy Awards for songs like ''99 Problems'', ''Frontin'' and ''Numb''. Jay Z won American Music Awards for The Blueprint 3 album. He also won ''Favourite Rap/Hip-hop Artist''. Jay Z won 7 BET Awards over 31 BET nominations. He won BET Awards for Best Collaboration, Best Group, Best Male Hip Hop Artist and Video of the Year. Jay Z won two Billboard Music Awards for Rap Artist of the Year and R&B Albums Artist of the Year. Other awards that Jay Z won are MTV European Music Awards, BRIT Awards, MTV Video Music Awards, People's Choice Awards and MOBO Awards.