Drake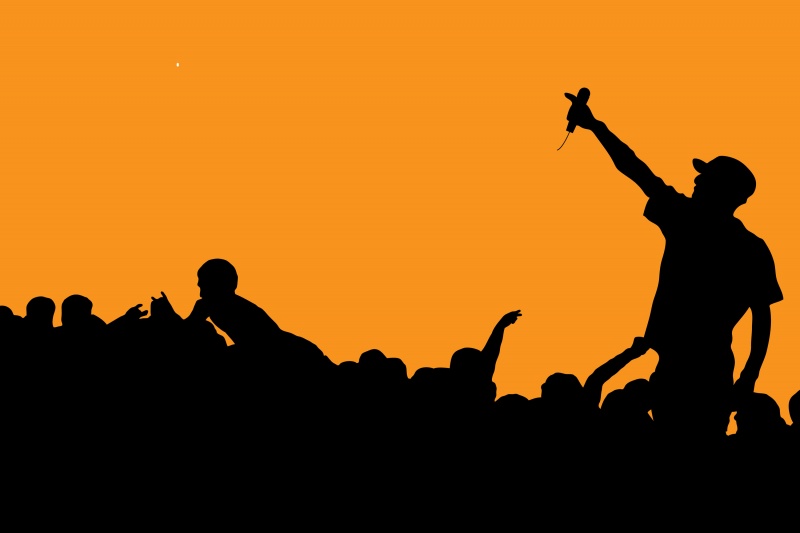 Drake, who is actually called Aubrey Drake Graham, is a rapper from Canada. Drake started his career in the entertainment business as an actor in the series Degrassi: The Next Generation. It was in 2009 that Drake joined the music label of rapper Lil Wayne. Drake joined Young Money Entertainment at that time. This article will address Drake's main albums, his music style and the influence he has as a music artist.
Childhood
Drake was born in Toronto, Ontario in 1986. Drake's father, Dennis Graham, is an African American who practiced Catholic Christianity. Drake's mother, Sandi Graham, is a white Jewish Canadian woman. Dennis Graham worked as a drummer and his mother was an English teacher as well as a florist. Drake attended the Forest Hill Collegiate Institute which is a Jewish school. During his time at school he was particularly interested in the arts classes offered. He then continued to act and has a very busy schedule with all the extra activities he did outside of school. Drake often described the time at school not being very easy since he was often bullied. He was mostly bullied for his religious and racial background. The bullying in combination with his busy schedule eventually led to Drake dropping out of school. Drake was only five years old when his parents divorced. After the divorce, Drake continued living with his mother and they continued to live in Toronto while his dad moved to Memphis. He believed that he would be able to find a job in Memphis which would allow him to financially support himself. Drake was raised in two neighborhoods in Toronto. He was raised in the neighborhood Weston Road, which is a working class neighborhood located on the west side of the city. He later moved to the neighborhood called Forest Hill. Forest Hill is considered to be more of an affluent neighborhood.
Music Style
Drake's music style is characterized by his technical ability. His songs are also known for his tactical lyrics and the fact that he includes many personal stories in his songs. For example, Drake often sings or raps about his past relationships with women. Drake also acquires great vocal abilities. He is often praised for the audible contrast between melody, hip-hop and rapping. Some of his songs also have softer accents which are combined with technical lyrics. The majority of his songs contain Canadian hip hop elements and his music can also be considered to be R&B. Drake does not only sing but he also often raps in his songs. In his songs, Drake also credits his father often for teaching him how to rap and produce music. In the same way, he also gives credit to Lil Wayne. Lil Wayne was the one who supported Drake in the beginning stages of his music career and taught him how to incorporate melodies with complex technical lyrics. Drake is currently considered to be one of the biggest rappers of his generation. His rapping abilities are often referred to as being polarizing. Drake has also often been criticized for his music. This often happens to people who are successful since they cannot please all music lovers. Drake's music is also described as being boastful or emotional. As mentioned earlier, the artists addresses topics such as money, women and drug use. Instead of addressing this in a degrading manner, he puts them in a new and idealized context. This new style of music is referred to as hyper-reality rap.
Take Care
Take Care is considered to be one of Drake's greatest albums. He released the album in November 2011. It was considered to be a successful album by many music critics and he therefore received universal praise. Some music critics described it as being an effecting masterpiece which had both candid as well as emotive lyrics. While Drake has already shown his music as well as this technical abilities in his mixtape So Far Gone and his album Thank Me Later, these skills were also noticeable in this album. He did not only improve his abilities, but also showed new musical abilities. The singles The Motto and Take Care were released as part of the album and both became in international hit. The songs did not only receive great commercial success but also had large impacts on societies all over the world. For example, the song the Motto included the phrase YOLO. YOLO stands for You Only Live Once. This phrase became a trend in the United States, and later spread to other countries around the globe. The video of Take Care also became very popular. In this video, Drake sings together with Rihanna and they are both playing in the video. The video was nominated for different awards during the MTV Video Music Awards in 2012. It was nominated for being the Video of the Year, Best Art Direction, Best Cinematography and also Best Male Video. Another song which eventually received Gold was HYFR. After the release of his album, Drake went on an international tour. This tour was called Club Paraside Tour and became the most successful hip-hop tour of 2012.



Nothing Was the Same
After Take Care was released, Drake released Nothing Was the Same in September 2013. Nothing Was the Same became a great success and sold over 650,000 copies in the first week the album had been released. The album also became the number one album in the US Billboard 200. The album not only a success in the United States, but was also praised universally. The album was at the top of the charts in countries such as Australia, the United Kingdom, Denmark and Drake's home country Canada. The also was also recognized by many music critics as being a great album in terms of its subject matter and its tone. After the album was released, Drake started his international tour called the Would You Like a Tour. This tour took place in 2013 and 2014 and also became one of the most successful tours in 2014. It is estimated that the tour grossed over 46 million dollars. After Drake returned from his tour in the beginning of 2014, Drake returned to acting. He did not only serve as a musical guest to Saturday Night Live but also hosted the show. Later that year, the artist also had a performance in Dubai. This is rare since there are not many artists which perform in the Middle-Eastern city. It was also in 2014 that Drake announced that he would start recording for his new album which would be released the year after. In 2015, Drake dropped a mixtape on iTunes without announcing the album. He then continued to release a collaborative album with rapper Future.
Views
In the beginning of 2016, Drake announced that he would launch his fourth studio album. He mentioned that the album would be released during the spring period the same year. In the beginning of 2016 he dropped the song "Summer Sixteen". He song did not become a great international success compared to the other songs he has released in the past. The song proved to be controversial and only made it to number six in the US Billboard. The song was criticized for being disrespectful. Moreover, the song was also considered to be a track which was launched to make fun of artist Tory Lanez. Tory Lanez was unhappy about the fact that Drake referred to the city of Toronto as the Six. Around this time Drake also announced that his new album would be called Views from the 6. However, the album was eventually shortened to just Views. In April 2016, Drake released the songs Pop Style and the song One Dance. While both songs proved to be successful, One Dance became an international success. It was Drake's first number one hit in Canada. He also became the leading artist on the US Billboard Top 100. The song also became a number one hit in Australia, Brazil Norway, Belgium and the Netherlands. It was also around this period that Drake confirmed that the release date of his new album Views would be end of April. The album was released as only bring iTunes and Apple exclusive. However, soon it also became available for other platforms. Views became Drake's most successful album. It was the top one album for 10 weeks in the Billboard 100. The album also received platinum status twice. While the album was a great success, it was often criticized for being too long and not having one main theme. Moreover, it was said that Drake did not challenge himself artistically as much as he did with his albums Take Care and Nothing Was the Same.
Public Image
Apart from being one of the greatest rappers of his generation, Drake also has a big social influence. For example, his music video for the song Hotline Bling went viral. This was due to the fact that he picked a very specific sort of clothing in the video of the song. The video has not only been remixed many times, but also many memes have been made of the song. This implies that the video has been made fun of. His sense of clothing as well as his dance moves have been made fun of in this video. The video as well as its parodies caused great popularity of the song on YouTube as well as other social media platforms. The artist has also been criticized for the use of expensive clothing items and accessories used in the video. For example, Drake wore a Moncler Jacket which is worth over 1,500 dollars. While he was criticized for his expensive style of clothing in the video, he was also named as being one of the most stylish men by GQ Magazine. Drake recently also released his own line of Air Jordan shoes. They are called Air Jordan OVO's. OVO is the name of the record label which Drake started while he was working on his album Nothing Was the Same. The name of the record label is also often featured on his clothes. Moreover, there are also many clothes sold which have the OVO label on it.