Tupac Shakur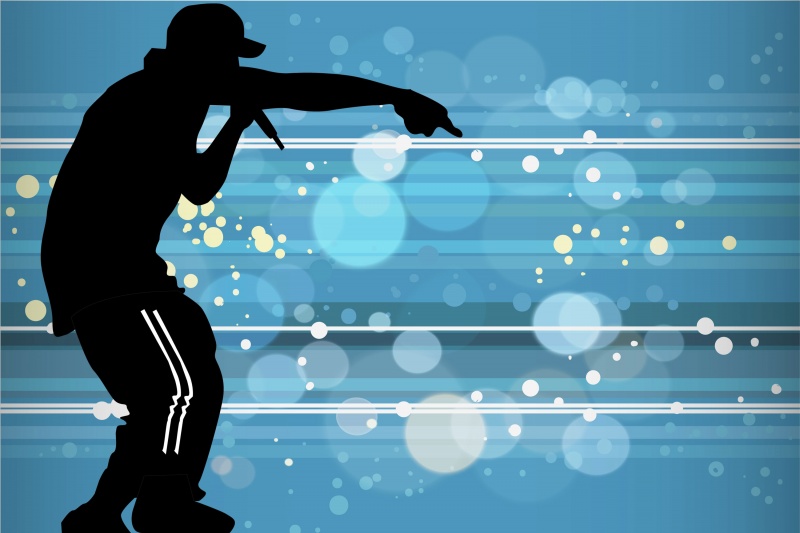 Tupac Shakur, also known as 2Pac or Makaveli, is one of the most popular rappers in the history of hip hop. Beginning his career in the early nineties, Tupac soon became successful and rose to the top. Successful album after successful album, Tupac is still known as a legendary rapper in the 21st century. During the battle between East Coast rappers and West Coast rappers, Tupac Shakur was killed in 1996.
Biography
Tupac Shakur was born on the 16th of June in 1971. He was born in East Harlem, Manhattan, New York City in the United States of America. Shakur' birth name is Lesane Parish Crooks. A year after he was born, however, his name was changed to Tupac. Shakur is the son of Afeni Shakur and Billy Garland. Shakur' origin is African-American. His parents were part of the Black Liberation Army, and he was therefore in contact with people from the Black Liberation Army from a young age. Shakur was also involved with people who were convicted and imprisoned at a young age. Shakur and his family moved from New York City to Baltimore, Maryland in 1986. He transferred from Paul Laurence Dunbar High School to the Baltimore School for the Arts. He studied subjects like acting, poetry, jazz and ballet. Shakur was known as a popular guy in high school since he had to ability to mix and talk with different types of people. Not to mention, his rapping skills and musical talents began to grow in this time of his life, which is another reason why Shakur was so popular in his school. During his school years, Shakur was really close friends with Jada Pinkett. They were close friends until Shakur died. Shakur and his family moved again in 1988. This time they moved to Marin City in California. Shakur went to Tamalpais High School. In 1989, Shakur developed his poetry skills by visiting poetry classes of Leila Steinberg. During a poetry concert, Shakur met Atron Gregory. Later on, Shakur got signed with Atron Gregory and started working as a dancer with a hip hop group called Digital Underground.
Early career
Shakur his professional music career began in the early nineties. He debuted with ''Same Song'', which was the soundtrack of the movie Nothing but Trouble, which came out in 1991. His next step in his career was his performance with Digital Underground on their album Sons of the P. Later on, Shakur released his solo album, called 2Pacalypse Now. The album has a strong underground feel. Many rappers like Eminem, Game and Nas have stated that Shakur's 2Pacalypse Now was a source of inspiration. The album also received negative reviews as well, especially for its controversy. The album critiques social issues as police brutality, which was a big problem in the United States during the nineties. Shakur's album 2Pacalypse Now was certified as one of Shakur's classic albums by MTV's Greatest Rappers of All Time list. Shakur's second album came out in 1993. The album was called ''Strictly 4 My N.I.G.G.A.Z…''. Unlike his first album, his second album landed on the Billboard 200 at number 24. The album was more commercial than Shakur's first album and the production was different as well. Since his second album was such a success, ''Strictly 4 My N.I.G.G.A.Z…'' became his ''breakout'' album. The album was certified platinum by RIAA and 1,366,000 copies were sold.
Career
Shakur formed a group with his friends in 1993, which was called Thug Life. In 1994, the group released an album called ''Thug Life: Volume 1''. The album was certified gold. Since there was a lot of criticism towards rap in the nineties, the album had to be recorded again so all the songs which were too controversial could be removed. Shakur performed a song of the original album at the Source Awards in 1994. Shakur his third album was called ''Me Against The World''. His third album became very successful and is known to be one of the most influential hip hop albums of all time. The album sold 3,524,567 copies in the United States only. The album also won an award in 1996 at the Soul Train Music Awards for Best Rap Album. In 1995, Shakur released the album's first single, called ''Dear Mama''. The single landed on number nine in the Billboard charts and was certified platinum by RCIAA. Another successful single on his third album was ''So Many Tears'', which reached number six in the rap charts and number 44 in the Billboard charts. The third single of Shakur's third album was called ''Temptations''. The single reached number 68 in the Billboard top 100 and number 35 in the hip hop charts. In 1996, Shakur's fourth album came out. The album was called All Eyez on Me. The album was released by Death Row Records and Interscope Records. All Eyez on Me became one of the most successful albums in rap history. The album went platinum five times in just a couple of months and nine times platinum by 1998. The album sold over 550,000 copies in the first week after its release. All Eyez on Me reached number one in the Billboard 200 and other hip hop charts. The album sold approximately five million copies in 1996 only. All Eyez on Me won a Soul Train Award for R&B/Soul or Rap Album of the Year Award and an award at the American Music Awards. Shakur's fifth album was called ''Makaveli – The Don Killuminati: The 7 Day Theory''. The album did not came out under the name Tupac, but under his nick name, Makaveli. The album was created within seven days in 1996. The album was recognized as a ''hip hop classic'' in 2005 by MTV.com. The album reached number one on the Billboard 200 and on other hip hop charts. The album went four times platinum in 1999.



Other ventures
After serving time in jail in 1995, Tupac became a part of a new music group called Outlaw Immortalz. He also signed to Death Row Records, a big record label located in the west coast of America. The first single Tupac released under Death Row was ''California Love''. Even though Death Row had many problems within the company, Tupac pursued his music career and went on with producing and recording songs. In 1996, the music group including Tupac publicized a diss song called Hit 'Em Up, which was targeted to East coast rapper The Notorious B.I.G. Tupac stated that he had sex with the wife of The Notorious B.I.G. on the diss song. On the song, Tupac also rapped about Bad Boy Entertainment's ''street credibility'', and was sure that rappers who were signed to Bad Boy were involved with the attack on him in 1994. Since the CEO of Death Row, Suge Knight, also was on bad terms with the east coast Bad Boy Entertainment, Tupac and Knight stayed together during this east coast versus west coast battle. During his time being part of the music group Outlaw Immortalz, Tupac referred to himself as Makaveli, who was an Italian philosopher that was called Niccolò Machiavelli. Tupac was inspired by the philosopher's writings when he was serving time in jail. Besides his music career, Tupac was also active in the acting industry. The first time that Tupac appeared in a film was in the film Nothing but Trouble. The first time that Tupac starred in an official movie was the movie Juice. Later on, Tupac also appeared in movies like Poetic Justice and Above the Rim. Three movies that came out after Tupac's death in which he appeared were Bullet, Gridlock'd and Gang Related.
Personal life
Tupac never stated that he followed a religion. However, in his lyrics of songs like ''Only God Can Judge Me'', people have mentioned that Tupac believed in God. Tupac did believe in Karma, so many analysts see Tupac as a deist nowadays. Tupac has been involved with people that were a part of the Black Panthers since a very young age. His mother, step-father and biological father all were part of the Black Panthers. Tupac wore a bandana around his head most of the time, which is considered to be ''one of the most recognizable style choices ever in hip hop. '' Tupac had a lot of friends in the hip hop industry. He was close friends with Mike Tyson, Rosie Perez and rapper Snoop Dogg. In the early nineties, Tupac and rapper The Notorious B.I.G. were friends. That changed however, when Tupac and group Outlaw Immortalz released the diss song ''Hit 'Em Up''. With regards to his romantic relationships, Tupac was engaged to Kidada Jones. Tupac did not have any children.
Death
Together with Suge Knight, Tupac went to a boxing match at the MGM Grand in Las Vegas, Nevada on September 7 in 1996. When the boxing match was over, Knight and Tupac drove back to the hotel, where they were informed by an associate that ''Baby Lane'' Anderson was spotted in the lobby of the hotel. Anderson robbed a member of Death Row a few months before. When Tupac and Knight found out that Anderson was in the hotel, they attacked Anderson. After the fight, Tupac and Knight left to go to Club 662, which was a club that was owned by Death Row. That night, around 11:15 p.m., a white Cadillac pulled up next to the car of Knight and Tupac. The people in the white Cadillac started shooting with guns at Tupac and Knight. Knight was hit in the head and Tupac was hit four times. Tupac was hit in the arm, in the thigh and two times in the chest. Frank Alexander, the body guard of Tupac, stated that the last words of Tupac were ''f**k you''. He said those words to Chris Carroll, who was a police officer in Las Vegas. After the shooting, Tupac was sent to the University Medical Center of Southern Nevada. Tupac was in the hospital and got placed on life-support machines. The machines however, did not work. On September 13 in 1996, Tupac died as a consequence of an internal bleeding. The official cause was noted as ''respiratory failure in connection with multiple gunshot wounds''. The next day, Tupac was cremated.