Leonardo Di Caprio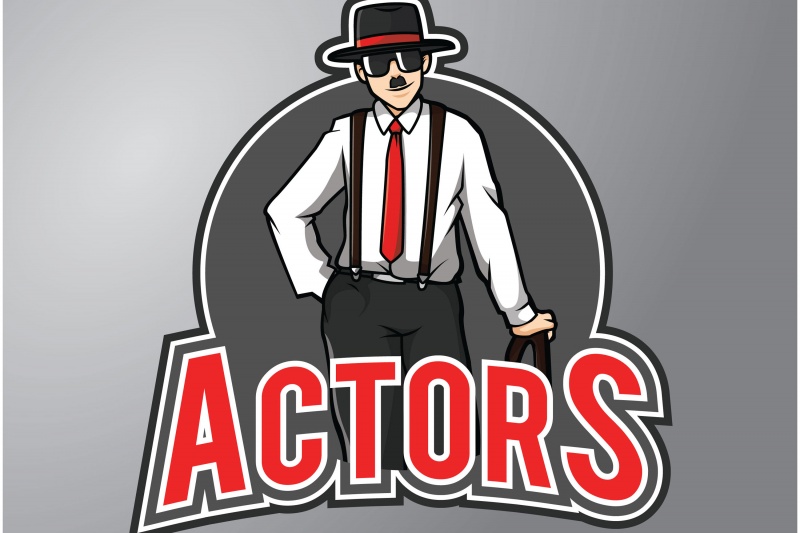 Leonardo DiCaprio is a famous American actor and film maker. He started his career in 1989, when he played in television commercials before entering the acting world. DiCaprio is one of the most successful actors of this time. He reached international fame when the romantic movie ''Titanic'' came out in 1997. Not only is he know for his phenomenal acting skills, he also is an environmental activist and founder of his own production company.
Biography
Leonardo Wilhelm DiCaprio was born on November 11, 1974 in Los Angeles, California in the United States of America. DiCaprio is the son of George DiCaprio and Irmelin DiCaprio. His father was a comics artist and produced comic books. His mother was a legal secretary. DiCaprio has many originalities. From his father's side, DiCaprio is Italian and German. From his mother's side, he is German and Russian. Although DiCaprio's parents were together since college, they separated when he was one year old. After that, he mostly lived with his mother who was working several jobs to pay the bills. DiCaprio attended the Los Angeles Center for Enriched Studies and John Marshall High School in Los Angeles, California. However, he dropped out of high school in his junior year. DiCaprio did get his general equivalency diploma (GED). Even though his parents divorced only when he was a toddler, DiCaprio still had a close bond with his father. During all of the fights his parents had, he found out his creative side. His interest in acting started to grow at this point. "I loved imitating people ... I loved joking around with my parents and creating different characters. I liked doing my own little homemade skits," DiCaprio explained in an interview when he was looking back at his childhood.
Early acting career
Even though DiCaprio was interested in acting at a very young age, he was not successful in Hollywood until he reached his teen years because DiCaprio struggled with finding an agent. In the early ninety's however, he got some parts in television commercials and educational films. After doing television commercials for brands like Matchbox cars, he started to appear on television shows as a guest star. He appeared on shows like The New Lassie and Roseanne. At the time, he was also cast for Parenthood, another series. This series and his guest appearances on several shows, made DiCaprio more famous. In 1991, DiCaprio switched from television work to movies. His film debut was in the movie Critters 3, which is a comedy horror movie. This was his first movie that he ever made, however the movie was very low budget and not as serious as the movies he is doing currently. After Critters 3, he got cast to play a homeless boy in a show called Growing Pains that aired on ABC. Two years after his film debut, DiCaprio played the lead role in the movie This Boy's Life alongside actor Robert de Niro. This movie showed critics that DiCaprio was a serious actor and actually had amazing acting skills. In 1993, he played alongside Johnny Depp in the movie What's Eating Gilbert Grape. The movie became a success. DiCaprio got nominated for both and Academy Award and a Golden Globe Award for his role in this movie.
Acting career
In 1996, his first movie that became a huge success that he starred in was Romeo + Juliet. The movie was a romantic tragedy and a modern day version of Shakespeare's legendary play. The movie earned estimated $147 million worldwide. Later in 1996, he reunited with Robert de Niro when they worked together in the movie Marvin's Room, which is a family drama. The break-out movie that made DiCaprio an international superstar, was the romantic tragedy Titanic that came out in 1997. At first, DiCaprio did not want to star in this movie but the producer believed him and encouraged him to take the movie anyway. The movie unexpectedly became one of the most successful movies that has ever been made. Titanic grossed an estimated $1.843 billion worldwide. When this movie came out, DiCaprio became a huge star all over the world. He was one every girl and women's mind. They worshipped him in a way that was known as ''Leo-mania''. DiCaprio also got his second Golden Globe Award nomination for his leading role in Titanic. In the next three years, DiCaprio appeared in several movies. One of them was ''Celebrity'' that came out in 1998. The movie itself had lots of negative reactions. However, the movie earned up to $180 million estimated worldwide, which is a lot for a movie that is received so negatively. Another rather disappointing movie DiCaprio starred in was ''The Beach'' that came out in 2000. DiCaprio proved the critics wrong in 2002, when he appeared in ''Catch me if you Can'', a movie directed by Steven Spielberg. The movie was received very well and earned $351.1 million worldwide. Not only did he appear in ''Catch me if you Can'' in 2002, DiCaprio also starred in ''Gangs of New York''. The producer of this movie was Martin Scorsese. DiCaprio collaborated with him in his next movie, called ''The Aviator'' in 2004. In this movie, DiCaprio showed another side of him in the role that he had to play. Therefore, the movie was well received and he got nominated for an Academy Award for his role as a successful business man. In 2005-2006, DiCaprio appeared in successful movies such as Blood Diamond and The Departed. In 2010, another very successful movie DiCaprio starred in was Inception. The movie earned an estimated $825 million worldwide. Other big movies DiCaprio appeared in are ''Django, Unchained'', ''The Great Gatsby'' and ''The Wolf of Wall Street''. After The Wolf of Wall Street that came out in 2013, DiCaprio announced that he was going to take a break from acting for a while. In 2015, DiCaprio returned to the screen with his movie ''The Revenant''. The movie was very well received. DiCaprio won his very first Academy Award with his role for this movie.



Other ventures
Acting is not the only thing DiCaprio is passionate about. Environmental awareness plays a big part in DiCaprio's life. When Leonardo DiCaprio was 24 years old, he got enough money saved to start the Leonardo DiCaprio Foundation. It is a foundation that promotes environmental awareness. Global warming is an important case for the foundation. Since the foundation was established, it became a huge success. It helped and worked in over forty countries. DiCaprio is constantly praised because of his ecological activism. In 2001 and 2003, he received awards like the Martin Litton Environment Award as a result of his activism. In the year 2000, DiCaprio sat down with former USA president Bill Clinton to talk about solutions to environmental issues such as global warming. Because bringing awareness to environmental issues is such a passion of DiCaprio, he adapted his lifestyle as well. He only drives cars that are environmental-friendly, like a Tesla or Toyota. However, he does ride around in private jets all the time, which makes critics think that DiCaprio does not take environmental issues seriously.
Personal life
Even though DiCaprio is in his forty's, he has never been married. He did have many relationships and of course, they were covered in the media. In the nineties', DiCaprio dated actress Bijou Phillips, model Kristen Zang and British model Emma Miller. These relationships did not last long however. In 2000, DiCaprio met Brazilian model Gisele Bündchen. DiCaprio and Bündchen dated until 2005, which makes it the first long relationship DiCaprio has ever had. From 2005 till 2011, DiCaprio had a relationship with Israeli model Bar Refaeli. During that time, DiCaprio met the Israeli president and went to Israel. DiCaprio owns several homes around the world. He has a home in Los Angeles and a home in New York. Not only does DiCaprio owns homes, he also possesses an island called Belize, which he purchased in 2009. Since he is a democrat, DiCaprio donates every election to the democrat who is running for president. He donated to President Obama in 2008 and 2012. DiCaprio also continuously gives back to society and donates a lot to charities such as Wildlife Conservation Society and the Animal Legal Defense Fund's.
Award and nominations
Leonardo DiCaprio has won many awards for his brilliant acting performances. In total, he has been nominated for 168 awards and has won 47 awards in his career. He has been nominated six times for an Academy Award and has won his first Academy Award in 2016 for his role in the movie The Revenant. He has also been nominated for awards such as Golden Globes and Screen Actor Guild Awards. Movies like Gangs from New York, Titanic and Blood Diamond were movies that got him so much nominations and awards. This many nominations and awards that he won, makes DiCaprio one of the most successful actors ever.