Denzel Washington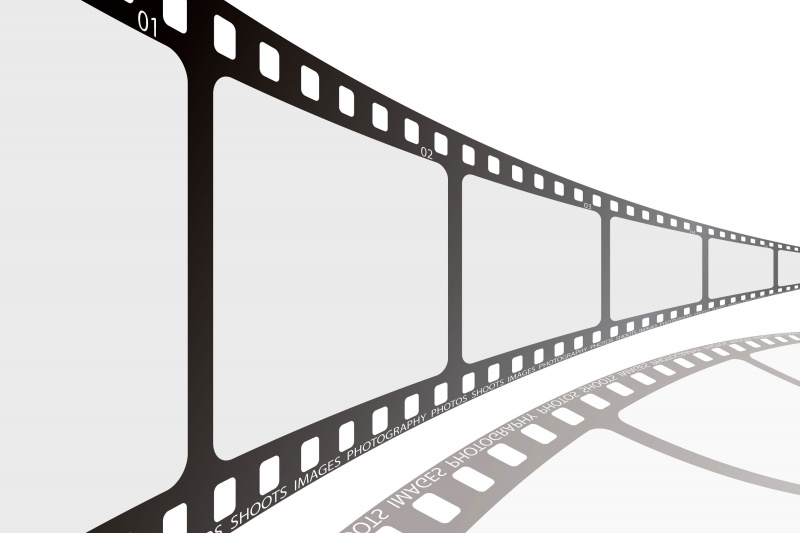 Denzel Washington is one of the most famous names in Hollywood. Washington is an American actor, producer and director. Washington started his acting career in 1976, in the film Wilma. He starred in successful movies such as Malcom X, Training Day and Flight. Washington is known for playing real-life figures such as apartheid activists. Besides acting, Washington has directed and produced several movies himself.
Biography
Denzel Hayes Washington, Jr. is born in Mount Vernon, New York in the United States of America. He is the son of Denzel Hayes Washington, Sr. and Lennis ''Lynne". His father was a minister at Pentecostal, who grew up in Virginia. His mother was a parlor owner who grew up in Georgia and Harlem, New York. Washington went to an elementary school called Pennington-Grimes in Mount Vernon, New York. When his parents got divorced, he had to change schools. After Pennington-Grimes, Washington attended a private school called the Oakland Military Academy in New Windsor, New York. After the Military Academy, Washington went to a public high school in Daytona Beach, Florida. During high school, he was very interested in drama and journalism. It is for this reason that after graduating high school in Florida, he attended Fordham University. At Fordham University, Washington earned a diploma in Drama and Journalism in 1977. Since he was not sure what he wanted his future to look like, Washington decided to stop with school for a while. During this time period, he worked as a creative director in Connecticut. At this time, his interest in acting started to develop. When he went back to school, Washington decided to transfer to the Lincoln Center campus to study acting. Then, before starting a professional career, Washington travelled to San Francisco to study at the American Conservatory Theater.
Early career
After studying at the American Conservatory Theater in San Francisco, Washington went to St. Mary's City, Maryland to play in the Maryland State play in 1976. The play was called Wings of The Morning. Washington played the Afro-American historical figure called Mathias Da Sousa. Washington's first debut on screen acting was in 1977. He appeared in the film ''Wilma''. Washington's first appearance in Hollywood was when he starred in the film Carbon Copy. Carbon Copy came out in 1981. He received his first ever award in 1982. The award was a Distinguished Ensemble Performance Obie Award, for his performance in the production A Soldier's Play. In this time of Washington's life, he played in relatively small productions. That changed when he starred in the television series St. Elsewhere. The series ran from 1982-1988. Washington also appeared in films such as Power that came out in 1986 and A Soldier's Story in 1984. A major step in Washington's career was when he played an anti-apartheid activist called Steven Aiko in the movie Cry Freedom. For his role in this movie, he received his first Academy Award. This award sparked off his career since it was after this time that he started playing in large productions.
Movie Career
During the nineties, Washington appeared in a lot of movies. In 1990, Washington played in the movie ''Mo' Better Blues.''. One of the roles Washington claimed that was critically talked about was his lead role in the movie Malcolm X. He played the role of the black leader so well, that he received a nomination for the Academy Award for Best Actor. In the nineties, Washington also played in several thriller and horror movies. The most successful thriller movies he starred in, during the nineties were The Pelican Brief and Much Ado About Nothing. Much Ado About Nothing was a movie which was inspired by a Shakespearean movie. In 1996, Washington performed in the romantic movie ''The Preacher's Wife'' alongside Whitney Houston. In 1996, he also appeared in the Courage Under Fire, where he played the role of an U.S Army officer. In 1998, Washington played in the movie He Got Game, a movie directed by Spike Lee. In this movie, Washington played an prison inmate. In 1999, he again starred in a prison-based movie called The Hurricane. He played an inmate who was convicted for several murders. However, after spending years in prison, he turned out to be innocent. Although Washington received a Golden Globe Award and a Silver Bear Award for his role in The Hurricane, the role also attracted many critics as well. Washington played in the movie Remember the Titans in 2000. The movie turned out to be a huge success. It earned up to approximately $100 million. In 2001, Washington appeared in the thriller Training Day. He played a corrupt cop who worked in Los Angeles, California. For his performance in Training Day, Washington won an Academy Award for Best Actor. One of the biggest movies Washington has starred in was The Book of Eli, which came out in 2010. The movie described life on earth in the future. The movie was very popular and well received. Another successful movie that Washington has starred in is Déjà Vu, a movie that came out in 2006. In 2012, Washington starred in the movie Flight, which became an international success. The last movie he starred in was in the Equalizer, which came out in 2014. Washington is currently busy with directing his own movies. While he has stated that he likes to continue directing movies, most people hope that he will continue acting as well.



Other ventures
Besides his talented acting skills, Washington is also very talented in the field of directing and producing movies. His directing debut was in 2002. The first movie Washington directed was a drama movie called Antwone Fisher. The movie was very well-received. His second directed movie came out in 2007 and is called The Great Debaters. His third directed movie is supposed to come out in December 2016. The movie is called Fences. He is starring in Fences, together with Oscar-nominee actress Viola Davis. Since 1993, Washington has also been a spokesperson for the Boys & Girls Clubs of America. He has been bringing awareness for the organization. The Boys & Girls Club of America appreciated his hard work for the organization, so an Elementary School in NYC decided to name their school after Washington. Washington has always been interested in theatre. That's also what he did first after graduating high school. His return to theatre began in 2010. In 2010, Washington returned to the theatre by starring in the Broadway play of Fences. Washington played a character named Troy Maxson and his opposite was Viola Davis. His return was very well received. Washington received a Tony Award for Best Actor in a Play in 2010 for his role in Fences. In 2014, Washington starred in a Broadway drama called A Raisin in the Sun. The Broadway show was complimented by many producers. It is for this reason that the production received a Tony Award for Best Revival of a Play in 2014.
Personal life
Washington has been married to his wife Pauletta Pearson since June 25, 1983. They met on the set of Wilma, Washington's first screenplay debut. Together, they have four children, two daughters and two sons called John David, Katia and twins Malcolm and Olivia. Washington is a strict Christian. He even thought about becoming a priest. He did not choose to be a priest, because he wants to use his given talents wisely. Washington said that he ''reads the bible daily''. Moreover, Washington is interested in politics. Although he is an independent voter, Washington has supported President Barack Obama since 2008. Also, Washington enjoys sports a lot. Since his childhood, he has been a fan of the L.A. Lakers and the Dallas Cowboys. Washington received an award from Fordham University for having succeeded in exploring his acting talent and skills. Washington donated $2 million dollars to own a chair in the theatre department. Washington also received an Doctorate of Humanities from Morehouse College and Doctor of Arts degree from the University of Pennsylvania.
Awards and nominations
In his long career, Washington has been nominated for and received a lot of awards. In total, Washington has been nominated for 91 awards and has won 39 awards, including two Academy Awards. In his career, Washington won an Academy Award for his performances in movies such as Glory and Training day. He has been nominated for an Academy award for movies like Malcolm X, Cry Freedom, The Hurricane and Flight. He is the first man whose origin is African to be nominated and won this many Academy Awards. Washington won Black Reel Awards for his role in The Hurricane, Remember the Titans, Training Day, Antwone Fischer and Flight. He was nominated for a Black Reel Award for his role in John Q, Out of Time, Inside Man and the Equalizer. Washington won Golden Globe Awards for his appearances in movies such as Glory and the Hurricane while he only was nominated for his role in Cry Freedom, Malcolm X, Training Day, American Gangster and Flight. Furthermore, Denzel Washington also won MTV Movie Awards for his performance in Malcolm X and Training Day. He has also been nominated for a couple of other roles that he played such as The Pelican Brief, Crimson Tide, American Gangster and Philadelphia. Other awards that Washington has been nominated for or received are the NAACP Image Awards, the Satellite Awards, the Screen Actors Guild Awards, the Tony Awards and the Film Critic Awards. This great collection of awards shows that his talents are appreciated by many people all over the world.