Angelina Jolie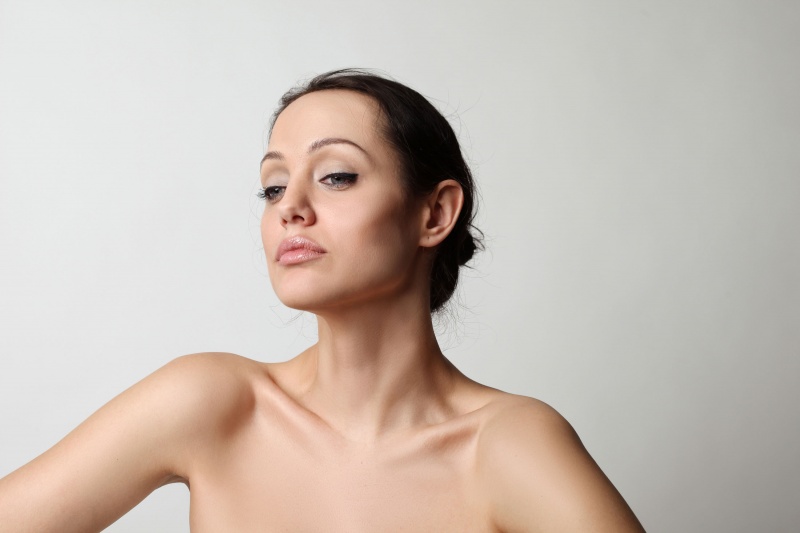 Angelina Jolie is a famous American actress and film producer. She started her career in 1982 in the movie ''Lookin' to get out''. Angelina Jolie is also titled as the highest paid actress and has played in movies such as ''Mr & Ms Smith'' and ''Maleficent''. She is known for her incredible acting skills, but also for her humanitarian work such as promoting education and women's rights.
Biography
Angelina Jolie Voight is born on June 4, 1975 in Los Angeles, California in the United States of America. She is the daughter of actors Jon Voight and Marcheline Bertrand. Angelina also has an older brother who is an actor too namely, James Haven. Jolie has several originalities. She is German and Slovak on her father's side and Dutch, French, Canadian and Iroquois on her mother's side. Her parents separated in 1976, and she lived with her mother after that. Her mother stopped acting for a while at this moment because she wanted to focus on raising her children. Jolie started acting at a very young age. When she was five, she starred in the movie ''Lookin' to get out''. Her father played in that movie too. Jolie's inspiration for acting came from the huge amount of movies she used to watch together with her mother. When Jolie was sure she wanted to act, she attended the Lee Strasberg Theatre Institution. After two years of training at the Institution, she started to appear in several productions. Jolie also attended high school. She went to the Beverly Hills High School and later she continued her education at Moreno High School. She felt like an outsider for most of her high school career. After graduating high school, Jolie was not emotionally stable. She struggled with depression which led to self-harm. At the time, she suffered from an eating disorder and drug addictions as well. Jolie tried to kill herself two times, at the age of nineteen and twenty-two. At the age of 24, she had a nervous breakdown and got diagnosed at the UCLA'S Medical Centre.
Early Career
As mentioned, Jolie started acting at a very young age alongside her father. Her first experiences with acting were not as professional as the movies she is starring in now. She appeared in many of her brother's student films. In 1993, her professional career started with her first leading role in a movie being ''Cyborg 2''. The movie did not do well and that made Jolie demotivated to go on with acting. When she got her motivation back, she auditioned and got a role in her first Hollywood movie called ''Hackers'' in 1995. This movie was a success and Jolie got appreciated a lot for her acting skills, especially from the New York Times. In the late nineties, Angelina Jolie started to rise and became a famous actress. A movie that really helped Jolie's career was ''Gia'' that came out in 1998. In the movie, that was based on the real life of model Gia Marie Carangi, she performed excellent, which paid off. For her role in the movie, Jolie won a Golden Globe award for Best Actress. She was also nominated for an Emmy for her role in Gia. After Gia, Jolie took a break from acting for a while and followed classes at New York University to learn about directing and shooting movies. She returned to the screen quickly and starred in the movie ''Playing by Heart'' in 1998. Another great dramatic role Jolie has played, was in the movie ''Girl Interrupted'' that came out in 1999. She played a sociopathic mental patient. This movie was Jolie's final breakthrough in Hollywood. She won a Golden Globe, a Screen Actors Guild Award and an Academy award for this role. This is the point where Angelina Jolie became one of the most important actresses in Hollywood.
Career
The movie that made Jolie an international superstar was her role as Lara Croft in Lara Croft: Tomb Raider that came out in 2001. It is an action movie about an archaeologist called Lara Croft that goes on all kind of adventures. The movie attracted a wide audience and earned $274.7 million. Because of this role, people started to see Jolie more as an action actress. Movies she did after Lara Croft: Tomb Raider, such as Life or Something Like it or Original Sin were both quite unsuccessful and received many negative critics. In 2003, the sequel of Lara Croft: Tomb Raider came out, called Lara Croft Tomb Raider: The Cradle of Life. The sequel was successful, however not as successful as the first movie. The second movie earned $156.5 million worldwide. One of the most famous Angelina Jolie ever starred in came out in 2005, namely Mr & Ms Smith. She played a leading role alongside her current husband and fellow actor Brad Pitt. The movie is about a boring couple. Later in the movie, they found out they are secret assassins. Mr & Ms Smith was a huge success worldwide, earning up to $478.2 million. In the following years, Jolie starred in several successful films. The Wall Street Journal, A mighty Heart and The Good Shepard are a couple of examples. The next movie that was a great success was Wanted that came out in 2008. James McAvoy and Morgan Freeman also starred in this movie. Wanted made a total profit of $341.4 million worldwide. In 2014, Angelina returned to the screen after a three and a half year break in the Disney movie Maleficent. The movie earned $757.8 million worldwide, which makes it Jolie's highest grossed film ever.



Other ventures
Acting is an important part of Jolie's life, but that is not the only thing that she is inspired by. Jolie is known for her humanitarian work as well. In 2001, she first witnessed a humanitarian crisis in Cambodia. She was there because she was shooting her movie Lara Croft: Tomb Raider. Her interest began to grow after this. She contacted the United Nations High Commissioner for Refugees and informed them about the crisis in Cambodia. After this point, Jolie started to travel to different countries and refugee camps. She also became a UNHCR Goodwill Ambassador in 2001. In the next ten years, she went on more than forty field missions all over the world. She wanted to learn more about refugees and the world and also wanted to bring awareness to the many problems that are in the world. During her field missions, she brought a diary with her to write down notes. Later on in 2003, Jolie published them in her book called ''Notes from my Travels''. Because Jolie has so much experience in the refugee sector, she was promoted as Special Envoy to High Commissioner at UNHCR. She can now represent UNHCR at a diplomatic level. Jolie has received a lot of recognition for her charity work and received several awards in the last decade.
Personal life
Jolie's first marriage was with Jonny Lee Miller, a British actor. They met on the set of Hackers, which they shot together in 1995. They got married on March 26, 1996. Their marriage did not last long. They separated in 1997 and got divorced in 1999. Her second marriage was with actor Billy Bob Thornton. The two got married in 2000 in Las Vegas. In 2002, they decided to adopt their first Cambodian child. However, three months later they separated and got divorced shortly after. In 2005, Jolie got to know her current husband Brad Pitt, a fellow actor. They met on the set of Mr & Ms Smith. After being together for nine years, they got married in 2014. Their relationship has the famous nickname ''Brangelina''.
In march 2002, Jolie adopted her first ever child, Maddox Chivan from Cambodia. She met him when she was on a UNCHR field mission. Jolie and her former husband Billy Bob Thornton decided to adopt him in 2001. They decided on the adoption together, but Jolie raised him as a single parent because they separated three months after. Jolie then adopted a six-month girl from Ethiopia called Zahara Marley. She was accompanied with her current husband Brad Pitt on her trip to Ethiopia. Pitt decided to adopt Jolie's adopted children as well so Jolie changed her last name from Jolie to Jolie-Pitt in 2006. In May 2006, Jolie received her first biological child with Brad Pitt in Namibia. She gave birth to a daughter called Shiloh Nouvel. In March 2007, Jolie adopted a son called Pax Thien. He was born in Ho Chi Minh City, Vietnam. In 2008, Jolie and Pitt announced that they were expecting twins. She gave birth to son Knox Leon and daughter Vivienne Marcheline on July 12.
Awards and nominations
Angelina Jolie is one of the most famous actresses in the entertainment industry. Therefore, she has been nominated for many different awards, and received several awards. In 1998, Jolie won her first ever award. The award was a Golden Globe Award for '' Best Supporting Actress – Series, Miniseries or Television Film'' for her role in the movie George Wallace. That year, she also was nominated twice for an Emmy Award for her roles in the movies George Wallace and Gia. In 1999, Jolie won two awards. She won a Golden Globe Award for '' Best Actress – Miniseries or Television Film'' for her role in Gia. The other award she has won that year was a Screen Actors Guild Award for ''Outstanding Female Actor – Miniseries or Television Movie'' also for her role in Gia. In 2000, Jolie won every award she had been nominated for. She won an Academy Award, a Golden Globe Award and a Screen Actors Guild Award, all for her supporting role in the successful movie ''Girl, Interrupted''. In 2008, she was nominated for two awards. Jolie was nominated for a Golden Globe Award for '' Best Actress – Motion Picture Drama'' and for a Screen Actors Guild Award for '' Outstanding Leading Female Actor''. Both nominations were for her role in the movie A Guilty Heart. In 2009, Jolie was nominated for four awards including an Academy Award and a Golden Globe for her role in the movie Challenging. In 2011, Jolie was nominated for a Golden Globe Award for '' Best Actress – Motion Picture Musical or Comedy'' for her role in the movie The Tourist. In 2012, she was nominated for a Golden Globe Award for Best Foreign Film (as producer) for her movie In the Land of Blood and Honey.