Ice Cube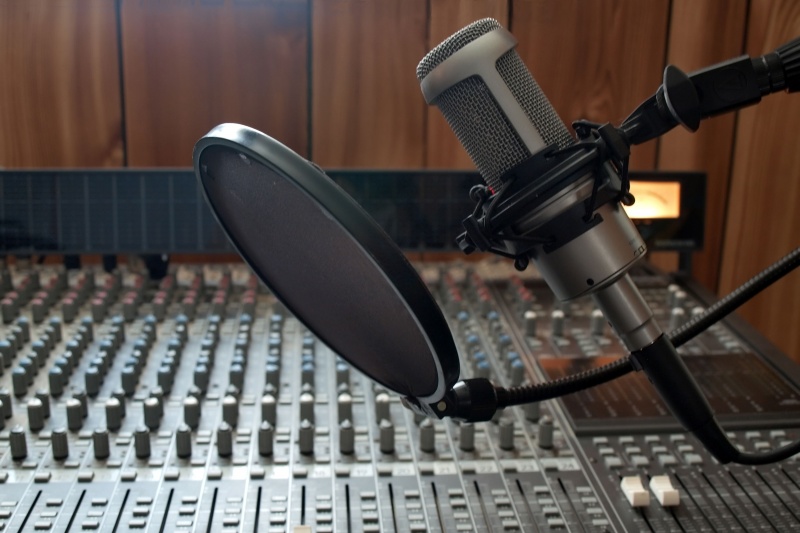 O'Shea Jackson Sr., known by his stage name Ice Cube, is an American rapper, actor and producer. He is considered one of the founding artists in gangsta rap, a subgenre in hip hop. He is known for being brutally honest, having aggressive lyrics and is noted as one of the best MC's worldwide. Besides his successful rapping career, Jackson is a phenomenal actor who played in big movies such as Ride Along and Friday.
Biography
O'Shea Jackson Sr. was born on June 15, 1969 in South Central Los Angeles, California in the United States. Jackson Sr. is the son of Doris and Hosea Jackson and has an elder brother and a half-sister. His half-sister got killed when Jackson was twelve years old. At a very early age, Jackson was interested in hip hop and rhymes. He attended the George Washington Preparatory High School in Los Angeles, California. He followed key board lessons at the school, which is where his first interests in hip hop started to develop. In that class, he frequently worked on his rhymes. Jackson wrote his very first song there. Hip hop was not the only thing Jackson was interested in. He was very passionate about architecture and design. Being interested in architecture was not easy for a teenage boy who lived in a neighbourhood like South Central Los Angeles which was full of gangs and violence. Ice Cube was different in a certain way. His parents were able to navigate their son away from all that was going on in their neighbourhood. Jackson switched high schools and went to another high school in a suburb. Since the suburbs are very different from a ghetto like South Central Los Angeles, Jackson started to wonder why people paid so little attention to the problems in neighbourhoods like South Central. He decided to better his life. After he graduated high school in 1987, he attended the Phoenix Institute of Technology in Arizona and studied architectural drafting. After getting his diploma after one year, he returned to Los Angeles and continued his rapping career. When rapping did not work out, he had his architectural drafting diploma as a backup career.
Music career
Ice Cube started to focus more on his rapping career, and together with his friend Sir Jinx, he formed a group called C.I.A. The group started to perform on parties that were hosted by Dr. Dre. Dre saw real potential in Ice Cube so he had him assist with writing on the track ''Cabbage Patch'' from Dre's music group called World Class Wreckin' Cru. In 1987, Ice Cube started a new music group called N.W.A (Niggaz with Attitude) with members including Dr Dre, Eazy-E, MC Ren and DJ Yella. N.W.A was one of the first groups to bring out gangsta rap, a heavy subgenre in hip hop. The style of the group was very aggressive and honest. They talked a lot about the problems in their neighbourhoods and police brutality in their songs. Another common topic that they discussed was the difference in treatment of black and white people. The first album that N.W.A brought out was called ''Straight Outta Compton'', where Ice Cube wrote Dr Dre's and Eazy-E's rhymes for the album. ''Straight Outta Compton'' became a huge success and got a lot of attention. This was the peak period for the group. However in 1989, Ice Cube had a disagreement with the group's manager, Jerry Heller. Ice Cube wrote half of the song on ''Straight Outta Compton'' and Eazy-E's solo album, but was only paid $32,000. Also, in Ice Cube's contract it did not say that he was an official member of N.W.A. In 1989, Ice Cube decided to leave the group and started his own career. He started a private lawsuit against Jerry Heller which was led to court. The rest of the N.W.A members dissed Ice Cube in songs after he left the group.



Solo career
In 1990, Ice Cube brought out his debut solo album called ''AmeriKKKa's Most Wanted''. The album was a great success and played an important role for rap in the mainstream society. Later on, he also brought out an EP called ''Kill at Will'', which is the first rap EP to ever go platinum. It is safe to say that his EP was a phenomenon as well. Ice Cube became more and more popular since he was one of the only rappers that stepped out his comfort zone at that time. He did not only work with hip hop artists, but he also worked with people such as David Bowie. After his debut album and EP being a success, Ice Cube dropped his second album called ''Death Certificate'' in 1991. The album is divided into two parts: the Death side and the Life side. It features ''No Vaseline'', the famous hit where Ice Cube responds to the disses of the N.W.A members towards him. In 1992, Ice Cube toured with Lollapalooza, which made him more famous. ''The Predator'' is Ice Cube's third and most successful album with three million copies sold in the United States. It features his biggest hit ever, ''Today was a good day''. In 1994, Dr Dre, who is now part of Death Row Records, and Ice Cube reunited and brought out a song called ''Natural Born Killaz''. In 2000, Ice Cube joined Dr Dre, Eminem and Snoop Dogg on the Up in Smoke Tour. Ice Cube brought out nine studio albums, his latest being 'I am the West'' that dropped in 2010. Producers like Dr Dre and Sir Jinx have worked on the album. Ice Cube himself stated that this album has a different vibe than the other albums he brought out.
Other career paths
Not only does Ice Cube have an incredible music career, he is a successful actor too. His first acting job was in the movie 'Boyz in the Hood'' in 1991, which turned out to be a huge success. Later on, he starred in movies such as ''Trespass'' and ''The Glass Shield''. Being encouraged by his friend John Singleton, he started screenwriting. The first movie he screen wrote was ''Friday''. Comedian Chris Tucker and Ice Cube himself were the star players in the movie. ''Friday'' earned $28 million on an $3.5 million budget worldwide. The movie was so successful, Ice Cube wrote two sequels to it. A movie that was very important for Ice Cube's career as an actor was ''Barbershop'' that came out in 2002. Starring in family comedies made Ice Cube different from all the other rappers. Ice Cube was an aggressive and honest rapper, but he was and still is very popular in the mainstream society as well. Standing next to comedians such as Jonah Hill and Kevin Hart in movies ''21 Jump Street'' and ''Ride Along'', makes Ice Cube a relevant comedian actor until this day. In 2015, an important movie for N.W.A members came out. Together with Dr. Dre, Ice Cube produced a movie called ''Straight Outta Compton''. The movie tells the story of N.W.A and shows how the lives of the members were at the time. O'Shea Jackson Jr., Ice Cube's son, played his father in this special movie.
Awards and nominations
Ice Cube has a big career in the entertainment industry. Since he is a successful rapper and actor, he has won and has been nominated for awards several times. Ice Cube has won two movie awards to this date. He won the Blockbuster Entertainment Award for Favorite Action Team for the movie ''Three Kings'' in 2000. Ice Cube also won a MECCA Award in 2002 for his acting skills. In 2015, his movie ''Straight Outta Compton'' came out. That year, the Oscars were criticized for being too white. The movie was nominated for a Oscar, but did not win. He has been nominated and has won several music awards as well. Ice Cube got honoured for his rapping skills at the VH1 Hip Hop Honors in 2006. In 2009, he received a BET Hip Hop Award and in 2014 he was honoured at the BET Honors as well.
Personal life
Ice Cube got married to Kimberly Woodruff on April 26, 1992 and the couple is still happily married. Together they have five children, three sons and two daughters. Their children are called: O'Shea Jackson Jr., Darrel Jackson, Karima Jackson, Deja Jackson and Shareef Jackson. In an interview, Ice Cube responds to the question if his children can listen to his music. His respond was: "What's worked for me is instilling in my kids a level of self-respect, and helping them to understand the content of not just music but the violence found on the evening news''. Ice Cube converted to Islam in the 1990s, but he explains he does not go to the mosque frequently. He also says that it is something between him and God and he does not talk much about his religion.