Last minute Portugal tips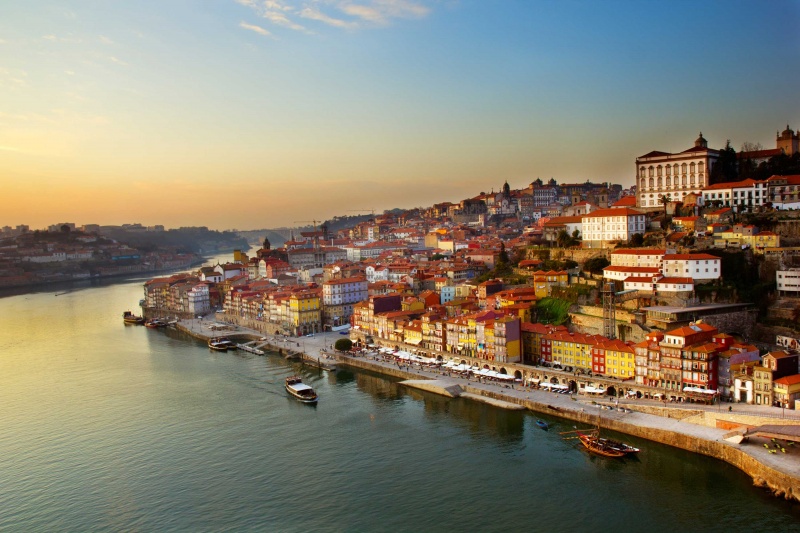 A last minute holiday to Portugal can be a pleasant surprise. The weather, the culture and the food form a nice combination for a perfect holiday. Because the country knows a comfortable climate, you can take a stroll through the cozy villages and cities. A last minute holiday to Portugal knows a lot of variation: from big cities such as Lisbon and Porto, to the calm beaches at the Algarve.
Why a last minute to Portugal?
When you are deciding last minute to book a holiday, a lot of options are there. Within Europe there are already plenty of countries and areas that can be an interesting holiday destination. More and more people are choosing to go for a last minute to Portugal however. Why is that? Different factors play a role of course. It is possible to fly from many different airports. This is why the prices of flights have dramatically decreased over the years.
Besides this the comfortable climate is pleasant throughout the whole year. Portugal knows golden sandy beaches and beautiful rock formations. And on top of this there is a nice variation in this. You can for instance go to child friendly beaches, but also to surf areas. Here you will see hundreds of surfers battling the sea during different periods in the year.
City trip in Portugal
When you book a last minute to one of the bigger cities, then there are two cities that really stand out. The advantage of these cities is that they both have an airport that is reachable from many places. It is of course about Lisbon and Porto. Here we will give you a short description of the two cities, and why they are worth visiting.
Lisbon
A last minute to Portugal of course does not have to be a whole journey. A wonderful weekend trip can already give you the rest and enjoyment that you might need. Lisbon is one of those cities where you can taste and feel all the different facets of a wonderful city with a comfortable temperature. The city knows a number of beautiful sights, amongst them being the old city centre. Besides you should have certainly driven through the city in an old tram.
With a drink on a terrace or in a bar you will often get a few delicious snacks for free. Thats why you will enjoy a wonderful tapas affair. The shopping streets in Lisbon are also worth going to. Here you will namely find a good combination of local shops and international fashion houses such as Zara and H&M.
Porto
Porto is a harbour city with a rich history. Centuries ago the trade imperium of the Portuguese started here. You will see this clearly in the historical faces of the buildings in the city. People can still feel the riches that the Portuguese had collected at that moment. At the water you will find many good restaurants and bars, where you can see the port houses on the other side of the river. Here you can get a tour and at the same time enjoy a good port. Keep in mind that you often have to reserve your place because of the busyness.
The old churches and station which are to be seen in the centre, should definitely be visited. You can stroll through the old city centre and really enjoy yourself by just doing that. You should also pay a visit to the centuries old book shop in the main street. The shop is shown in the films of Harry Potter. The biggest church of the city can also be climbed, after which you enjoy a wonderful view over the city.



Other interesting areas in Portugal
Of course the other areas in Portugal won't go unnoticed. The Algarve is for example a popular holiday destination. Here you will find the perfect combination that you want to experience during a last minute to Portugal. You can for example rent an apartment, house or villa and discover the surrounding area from there. Famous places on the Algarve are Albufeira, Arvoeiro and Lagos.
Under the youngsters, Albufeira is a popular destination. This is why a lot of last minute holidays are going there. You will find many fun bars and restaurants, where you can enjoy the Portuguese foods and drinks for a reasonable price.
Are you done with all the cultural outings and sights? There are awesome beaches, swimming pools and other facilities to fully relax. Keep in mind that for longer distances you would need a car. You can rent these for a good price on the airport, at one of the dozens of companies there. When you have a car, you can also discover the whole coast of Portugal. The 800 kilometres long coastline knows a lot of impressive villages, rock formations and nature. During a last minute to Portugal you can for instance visit these villages, to spend the night there. The variation of all these elements makes Portugal an ideal holiday destination. Combined with relatively low costs and airfares, it is a perfect location for a last minute holiday.
The food in Portugal
One of the main reasons to book a last minute to Portugal most be the delicious food. Where the Spanish kitchen is loved by many, the Portuguese kitchen may be even more impressive. In the Portuguese kitchen they often work with delicious fish and seafood. The pure taste of fresh fish is conserved in the beautiful Portuguese dishes. Bacalau is one of those dishes: cod with delicious tomato sauce. The kitchen also knows good bread and meats, which you can enjoy for breakfast as well as for lunch.
The restaurants in Portugal are relatively cheap. The costs are even lower than the Spanish restaurants. You can thus enjoy the fish and seafood here for a reasonable price. The Portuguese also have a fine offer of wines and (of course) port. This is why you can drink good wines with a good meal in most restaurants.
The Portuguese are friendly and hospitable
When you arrive in Portugal you will notice that the control of English language is often not too good. That is why it may be handy to translate using a book or a smartphone application. Of course the English is good enough in the hotels and restaurants.
The Portuguese are friendly and hospitable, which you will notice when you stroll through the cities and villages. The manners of interaction do not really differ from other South-European countries such as Spain and Italy. You do notice how the ocean and Portugal have melted together. The ancient history of world explorers and the fishing industry can be traced back to anything what the Potuguese are doing. The surprising markets with fresh fish are a good indication of this.