Holiday in Bali: a fascinating island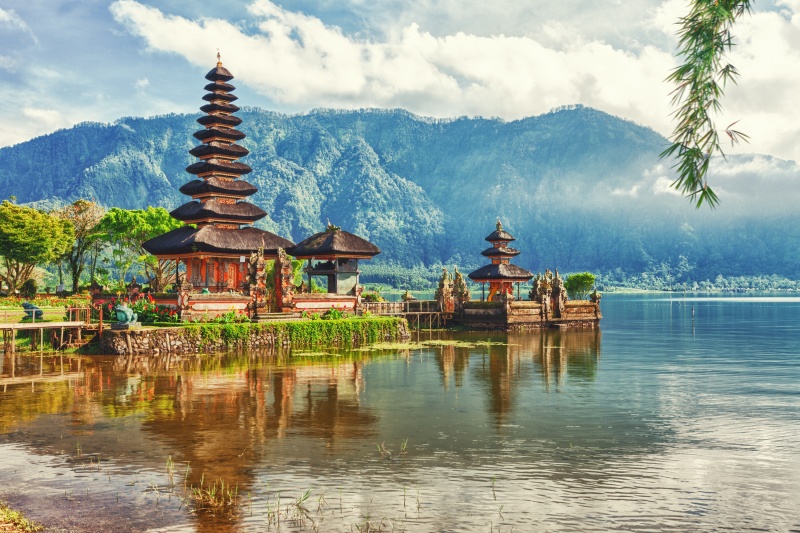 A holiday in Bali is recommendable to just about every tourist. Young and old, adventurous or not. Because the island is so diverse there is something for everybody. More and more tourists notice that Bali is the perfect step to get to know Asian culture. By the broad choice of accommodation and restaurants there are endless possibilities.
Why a holiday to Bali?
Bali is an island that is part of Indonesia and is far away from most western countries. It may be that you need more than 16 hours of flying if you are coming from Europe for instance. This is because you need a stopover, there is not enough fuel capacity on board of the plane to travel all that way in one go. That is why you have to stop at a different airport to refuel. This may be the reason that a holiday to Bali might not be your first pick.
However, change has been happening the last decennia. Nowadays Bali is often mentioned in films, tv-shows and books. Travel agencies state that Bali is the place to be. Because of the hype, more and more European tourists have been travelling to Bali recently. This did not only have an impact on the island, but also on the culture. The Balinese culture is more and more affected by the Western culture. This influences are not only negative per se, but they do have an effect on the appearance of the island.
The Balinese culture as heart of the island
Bali knows an ancient and rich culture with Hinduism being embedded in every household. Most Balinese people are Hindu, which you can obviously see on the island. Most households have their own temples and they are beautifully decorated. The temples and other structures of the Balinese give the island a special atmosphere. Tourists enjoy this relaxed atmosphere and it is one of the reasons that the island is so popular.
Balinese are known for their calmness and compassion. In this culture it is really not accepted to for instance steal something or do an act of evil. This is why it is a comfortable destination for tourists. The chance that you are being ripped off at the end of a taxi ride or a tour is very small because of the honesty of the local population. Similarly you do not have to be scared for pickpockets and thieves. This is all coming from the peaceful religion of Hinduism that the Balinese practice, where karma plays an important role.
A holiday to Bali is complete rest
A holiday to Bali is often thought of as a moment of rest. As a tourist you can decide yourself what direction you want to take. As there are resorts where you can be totally spoiled, but there are also intensive hikes and tours through the jungle. Most tourists choose for a combination. Often first travelling intensively to all temples, nature and sights. After which they will relax in a beautiful house, hotel or resort.
There are different tours available on the island. You are able to book these from your travel agent back home, but also once you get there at local agents. Before you leave it is a good idea to have a look into the different options. The tour operators that you find at home are often more expensive, which does not mean that the tour is better per se. Adding a bit of a local flavour during your trip is always interesting, especially if you are traveling to a place far away from home.



Balinese food
The Indonesian kitchen is famous world wide. You can enjoy wonderful nasi, satay and other Indonesian dishes. Do notice that the dishes are prepared in an authentic Indonesian manner, which means that the food is even more delicious than at home. For people that do not want to eat Asian food every day, the island offers many international options. As you can eat Mexican, Italian and French food here as well, amongst other international cuisines. Because of the change of flavours, every tourist is able to be satisfied by the many choices of food.
Flying to Bali
Nowadays flying to Bali has become a lot cheaper because of the fierce competition between flight operators. Whereas before there would only be one airline flying from for example Amsterdam, now there are many more (like Qatar airways, Emirates, KLM and Singapore Airlines). You can for instance also fly to Kuala Lumpur and then change on a flight of Airasia to Bali. Outside of the season you can travel even cheaper.
Mapping Bali
Bali is not so big in surface area and the population amounts to just over 3 million people. Because of this there are a number of cities that are reasonably big and the rest consists of small villages. Kuta is one of the most popular places on Bali. Most tourists are to be found on this side of the island. This is because there quite a lot of hip beach bars. Why? Here you will find the most beautiful and long beaches of Bali. The beach bars and restaurants form a mix of local and international vibes.
Lovina is also a place worth visiting. It consists of different small villages that have a rich history. Here you will find different temples and pleasant restaurants. The sea in Lovina is also calm, which makes it comfortable for families with kids to swim here. Diving and snorkelling from this area is definitely recommendable, partly because of the islands that are close by. From Lovina you can also book a dolfin tour.
Ubud
For a cozy feeling you should be in Ubud according to those that know. Originally Ubud was a quiet and small place. When foreign tourists started to settle in this part of the island it slowly grew bigger. Now Ubud is the artistic centre of the island. The number of tourists has drastically been increased because of this. There are many artistic workshops, shops and museums to be explored. Art is relatively cheap here, which makes it an ideal place to buy a painting.
Close to Ubud is Monkey Forest. This is a sacred forest filled with little temples and hundreds of monkeys. It is a beautiful place to visit, but be aware of your belongings. The monkeys enjoy having a go at your stuff.
Activities on Bali
Besides cities and villages on the island, there are lots of activities to undertake. A holiday to Bali is for instance not complete without swimming with dolfins or doing a boat tour. There is also the possibility to climb the sleeping volcano. Bali knows multiple volcanoes, of which a few are still active. Bali also knows a national park and a jungle which is accessible by taking a tour.
Bali can thus surely be adventurous. However it is the question whether you are looking for adventure or not. For instance think of the thousands of villas that are to be found on Bali. For a reasonable price you can rent one of these villas. Often the properties have staff that assist you, clean the house and the gardens. They can also sometimes cook for you and take care of the swimming pool. Bali is known for a reason to be the ultimate place to relax.
Besides villas there are also hundreds of resorts and holiday homes where you can stay comfortably. Looking at reviews and ratings online, these often have multiple stars and raving reviews. This is combined with the hospitality of the Balinese, which is a special and important building block for this. Besides this, recently some resorts, which offer luxuries such as saunas and steam baths, have opened on the island.
Food is also well taken care of in the accommodations on the island. The cooks make dishes on request or for a delicious buffet. There is a good diversity between Asian and Western food, which makes it pleasant for everybody. Of course you cannot end a holiday in Bali without a traditional Balinese massage. These massages are available in massage parlours, or in the hotel or resort itself. The massages vary between being fairly intensive to ultimately relaxing.
Climate on the island
The climate on Bali is similar to other places around the equator. It knows a tropical climate, which means there are only two seasons. There is the dry season, during which the temperatures are around 30 degrees celsius and there is only little rain. During this period it can be quite warm and feel quite hot. During the wet season it is moist and the temperatures are around 25 to 30 degrees. Almost everyday during this period there are some showers. The showers in the rainy season are short but powerful, sometimes they are a relief, but sometimes they can also be quite frustrating.
A holiday in Bali is ultimately enjoyable
As you can read in this article, a holiday to Bali is very enjoyable. There is a lot to taste, feel and experience. This forms the immense attractive power the island has. It is logical that more and more tourists, despite the long distance to travel here, go on a holiday to Bali.