Travel to Argentina, a journey full of extremes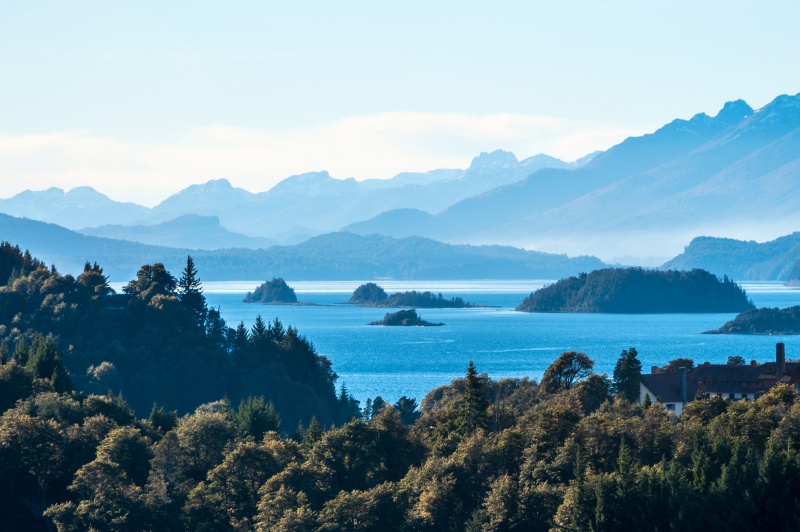 Are you going to make a tour through Argentina or are you thinking about it? A tour through Argentina consists of extremes. You will find the most beautiful nature, a lively culture and buzzing cities here. Make sure that you are aware of the highlights of the country before you head off. We will tell you more about these here!
Useful information for your tour through Argentina
Are you planning to make a trip to Argentina? Make sure you are well prepared. It is important to know if you need a visa for your travels, that you have the necessary vaccinations and that you know which places you want to visit.
When your travels are shorter than 3 months, you sometimes do not need a visa (depending on which country you are from). Do you want to go for longer than 3 months to Argentina or are you also planning to work there? Then you need a visa for sure. For applying for a visa you can contact your local Argentinian Embassy. When applying for a visa make sure you have a passport that is valid for at least 6 months more. Always check the current rules regarding a visa before your travels to Argentina. The rules change from time to time. Besides your visa you need the right vaccinations for a trip to Argentina. In general it is recommended to get a vaccine for the following diseases: DTP, Hepatitis A and Yellow Fever. You can get informed by your local doctor about which vaccines you are best off taking. The vaccinations depend on the specific locations which you will visit, the duration of your travels and if you are visiting other countries in the same trip.
Spanish is spoken in Argentina. In general the people speak good English in many places, but you are best off taking a course in Spanish before you head off. Besides this you will need to prepare your tour by deciding on which places to visit. Here below we have therefore listed the highlights of Argentina with the corresponding information.
Buenos Aires
Buenos Aires is a lively city where there is always something to do. When you are making a tour of Argentina then this is definitely a place you should have visited. For Buenos Aires you can take several days time to explore the city, but you can definitely also spend a week or longer here without getting bored. The city is known for Tango dancing and you can admire this in different places in the city. Furthermore there is an antiques market on San Telmo every Sunday. Even if you do not have the intention to buy anything, this is a wonderful place worth seeing.
Without having a final destination in mind, it is fun to take the metro in Buenos Aires. Here you should take the Linea A. This is the oldest metro of South America that was already opened in 1913. Since then, little has changed and you will find yourself sitting in very old wagons. The railway track lies between the presidential palace and the city centre. When you want to go to a place where the Argentinians like to dance the tango themselves, you can visit one of the Milonga bars. These are bars a little away from the city centre. Several Milonga bars that you can visit are La Viruta, La Marshall or La Casita.
When you visit Beunos Aires there is always something to do. There is one thing however that you really should not miss when you are in this wonderful city. That is the experience of being at a live football match. If there is one thing that brings the Argentinians together then that is a football match. During a football match you hear the singing and shouting of the Argentinians and you experience the passion the people have for football. In the city Buenos Aires you can enjoy a game of the Boca Juniors.
Do you want to improve your control of the Spanish Language? In Buenos Aires speed dates are regularly held. The locations where these speed dates are being held change frequently. These speed dates are also called Spanglish dates. At these so called Spanglish dates, you talk to someone from Argentina who wants to learn English for 10 minutes. The first 5 minutes you speak English and then you switch to speaking Spanish. When you are travelling by yourself, this is a fun way to get to know some local people.
Finally you can easily visit Uruguay from the city of Buenos Aires. You can do this in just one day. This is possible because there is a boat that takes about 2 hours to get there. You can then say that you have also been to Uruguay.



Patagonia and the Andes Mountains
For all nature lovers the area of Patagonia is heaven on earth. Patagonia is an area in South America that is known for its rough nature and beautiful landscapes. The area is situated in Argentina and Chile. For the biggest part it is situated in Argentina and about a quarter of its size also in Chile. In Patagonia you can find the Andes Mountains. The Andes Mountain range is big and stretched along the west coast of South America. The area is a whopping 7000 kilometres long and has a width of 160 kilometres. The area of Patagonia is rich in nature and is composed of enormous mountains, glaciers, fields of ice and amazing forests. When you travel down to the south of Patagonia you will finally arrive at the most southern town called Ushuaia. This town is the most southern city of the whole world. This is well known because there is a famous national park there. The name of the national park is Tierra del Fuego.
Iguaçu National Park
You haven't visited Argentina when you have not been to the Iguaçu waterfalls. These waterfalls lie in the north east of Argentina and overlap the border with Brazil. The area of the waterfalls lie for 80 per cent in Argentina and the rest is situated across the border in Brazil. It is close to the three country point with Paraguay. A visit to these waterfalls is an experience in it self. The area consists of 270 to 300 waterfalls. The most famous part of the waterfalls is the Garganta do Diabo, or the throat of the devil. This is a big half round waterfall of a 150 metres wide. To visit the waterfalls you have to go to the Iguaçu National Park. Around these waterfalls there is a subtropical rainforest in this park. In this rainforest there are a whopping 2700 species of plants and there are a number of animal species too, such as the giant otter, the giant anteater, a jaguar or caiman. Since 1984 the Iguaçu National Park is on the World Heritage list.