Cork Ireland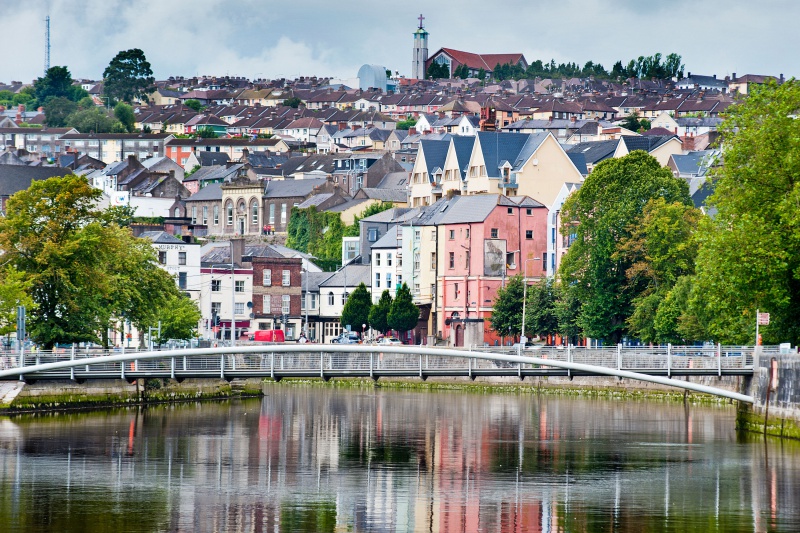 A city in the south-west of Ireland a city called Cork and Corcaigh in the Gaeilge language meaning "marsh". Its population was recorded to be 125,657 in the year of 2016. It has an area of 37.3 km.
About Cork
Cork city is located on the River Lee which diverges into two different channels at the western end. Cork Harbour is recognized as one of the largest natural harbours in the world. The city was found by Saint Finbarr in the 6th century.
Corks Top Sights
English Market a true emerald, with an astonishing vaulted ceiling and columns which is an must see and explore area in Cork. Not only its astonishing vaulted ceiling it has displays of colorful, photogenic vendors set up where products or fresh fish, meat, fruits and food are sold. If going to market isn't your thing then you can visit a popular tourist area, the Lewis Glucksman Gallery which is an award-winning building constructed from limestone, steal and timer. The Cork Butter Museum where the tradition butter manufacturing takes place is also a great place to visit. It is known well for being the largest butter market and is worth the explore. You can visit the Crawford Art Gallery which has brilliant collections of 17th century life style. There is always Cork City Gaol to visit, it was previously a prison and gives you the whole experience of the lives of the prisoners a century ago. There are always the streets of Cork where you can meet great friendly people of Cork and breeze throughout the streets to eat the wonderful food that they provide on the streets.



Pubs and Food
Cork illustrates great quality drinks and favorable food in its beautiful city. You can dash into any pub where great service of beers are severed. You can order food in the pubs which are excellent. Crane Lane and Sin E are great pubs in Cork that most tourist would go to visit if you are a beer lover. You can get the Irish Breakfast which is very popular in Cork and all of Ireland, which you can find at more of the pubs which offer food. Mutton Lane Inn is a must go place because it is one of the pubs in Cork.
Climate in Cork
The Climate in Cork is not the best. It would have an average of 10-12 Degrees Yearly. Temperature rarely go below 0 degree and over 25 degree in Cork. Cork has precipitation annually and most of which is rain. Being in mild of oceans with abundant rainfall, makes the living conditions rough. Cork City is subjected to flooding due to the position along the west coast. It is record that there are average of 204 rainy days a year and average of 3.9 hours of sunshine.