Holiday: Nusa Lembongan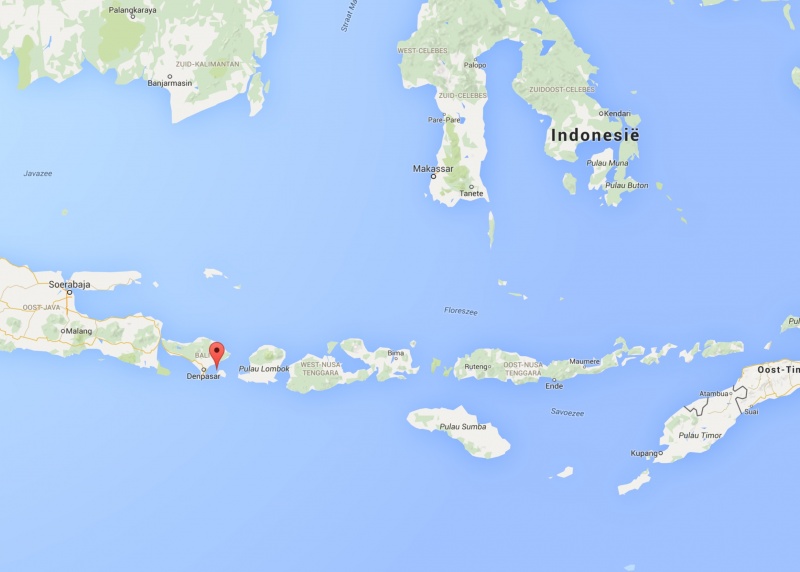 Most people have probably never heard of a vacation on Nusa Lembongan, let alone thought about going here on a holiday. Nusa Lembongan is the perfect place to avoid tourists during a visit to Bali and the Gili Islands. The Island is called the Bali of 40 years ago. Time to tell you a little bit more about this island and inspire you to choose for Nusa Lembongan as your next holiday destination!
Bali's little brother.
Nusa Lembongan is one of the three islands that is only a 30 minute boat ride away south of Bali. It is the most touristic of the three little islands, where Nusa Ceningan and Nusa Penida complete the group of islands. Culturally the Nusa islands do not differ much from Bali. It is hindu, the spoken language is Balinese and the people have many of the same traditions. There are travel agents that tell you that Nusa Lembongan is the little brother of Bali that looks a lot like the Bali of 40 years ago, when the tourist stream to the island just started. Most tourists that pay a visit to Bali skip the Nusa islands. That can be unfortunate, because with only a visit to Bali you can get a distorted view of Indonesia. During a holiday on Nusa Lembongan you will get to know a more primitive lifestyle, rough and untouched nature and white beaches.
Hotels and resorts on the Nusa islands
Most tourists stay on either Nusa Lembongan or Nusa Ceningan. These islands are more catered for tourism than the bigger island of Nusa Penida, which makes it easier to find reasonably priced accommodation. The prices per night start at around 20 euro (around 22 US Dollars) and from there you can of course make it as expensive as you like. In low season it is possible to go to the island without prior bookings for accommodation. The local population namely offers homestay style accommodation, which are not found on the internet. In high season you might not want to take your chances and book something in advance.
It is possible to stay on Nusa Penida too. There are a number of hotels available. There is not much choice however compared to the smaller Nusa islands. A visit to Nusa Penida is an adventurous experience that allows you to get to know how the average Indonesian lives. This means that you can enjoy less comforts regarding accommodation, food and transport than Bali for example. In return for giving up some of your comforts you will get to see a different side of Indonesia and can say that you did not just pay a visit to comfortable Bali. If you are the adventurous type and you have a little bit of spare time during your trip in Indonesia, then it is absolutely worth it to, after seeing Nusa Lembongan and Nusa Ceningan, pay a visit to Nusa Penida.
How do you organise a holiday to Nusa Lembongan
There are two options to travel by boat to Nusa Lembongan from Bali. Are you a budget traveller or do you like to experience a local boat. Then you are best off taking the "Public boat". This boat costs around 15 euro (16 US Dollar), leaves from Sanur and within one hour you arrive at the port of Nusa Lembongan. The second option is the "Fast boat" which is a bit more comfortable and at the same time a bit more expensive (around 21 euro, or 24 US Dollar). This boat only takes half an hour and departs from different harbours in Bali (Denpasar, Kuta, Seminyak, Jimbaran and Sanur). You do not really need to buy a return ticket already, because you can book this at any time from Nusa Lembongan. However you maybe able to get a cheap deal if you also buy your return ticket from Bali.
ATM service on Nusa Lembongan
Nusa Lembongan only has one ATM where you can take out a maximum of around 100 euro (110 dollar). It is a good idea to take some extra cash with you from Bali, because you would otherwise of course be dependent upon this single ATM. In less developed countries it happens quite often that an ATM decides to stop working for a couple of days. At most hotels and resorts you can pay with a credit card, it may be a good idea however to ask your hotel about this payment option before you arrive.
What is there to do on Nusa Lembongan?
During a holiday on Nusa Lembongan it is almost impossible to get bored. There is enough to see and do on the island. But outside of all the possible activities to undertake, it is also a perfect island to simply relax and do nothing. Something that may be a bit more tricky on Bali, because it is a busy, chaotic island where you are constantly surrounded by people. On the Nusa islands you will not encounter any cars and this can give you a wonderful peaceful feeling. You will also not be walking in the burning sun the whole day, because on these islands you are often covered by trees through which little roads go that are only accessible by pedestrians, cyclists and scooters.
Here we will give you a list with activities that you can undertake during your holiday to Nusa Lembongan and visit to the other Nusa islands.



Hopping white beaches
If you are looking for tropical beaches where the colours are white and light blue, the beaches on Bali can become quite depressing. These beaches have lost some of their appeal because of over usage. During a holiday to Nusa Lembongan you will be surprised by the pearl white beaches. These beaches have not yet lost their beauty and the chances are that you have the beach for yourself only. Which other beaches are worth visiting? They are Dream Beach, Mushroom Beach, Laguna Beach, Tamarind Beach and Song Lambing Beach. Near the end of the day it is a great idea to catch the sunset at one of these beaches, these are breathtakingly beautiful on the islands.
Do you love surfing or have you always wanted to try it? There are different good surfing spots on Nusa Lembongan and Nusa Ceningan. For a couple of euros you hire a surfboard and you can surf for a couple of hours. If you are a beginner it is possible to get some lessons for a small amount of money. In comparison with Bali the waves are maybe a little less nice, but the beaches are much quieter and you have all the freedom to explore the waves by yourself.
Explore the island by bicycle or scooter
The islands of Nusa Lembongan and Nusa Ceningan are perfectly suitable to explore by bicycle. As explained earlier the island knows a lot of shaded paths and is the reason why you do not have to cycle in the burning sun. There is also not so much traffic on the island Nusa Lembongan and thus is there is only a small chance that you find yourself in dangerous traffic situations. The second option, which a lot of tourists choose, is to rent a scooter. The rental of a scooter costs you about 6 euro (7 dollar) a day. The state of the roads is in general quite bad and therefore it is recommendable to primarily use the main roads when you rent a scooter. At most hotels and resorts you can rent a bicycle or scooter and they often have maps of the island available, so that you can easily find the way. The island does not know street lighting and thus it may be dangerous or impossible to cycle after dark.
Do not forget to pay a visit to Nusa Ceningan when you decide to rent a scooter or bicycle. These islands are connected by small bridge. From the bridge you have a beautiful view on both islands. There are only 2 scooters allowed on the bridge at the same time.
Diving and snorkelling
The underwater world in Nusa Lembongan is not as damaged as close to Bali. It is the perfect place for every lover of snorkelling and diving. Through your hotel or resort it is possible to book a snorkelling tour. Do you rather go snorkel on your own accord? Then that is also possible. It is recommendable to ask at your hotel or resort where you can go best for snorkelling. Do you have your diving certificates or would you like to get them? In the main street on the island you can find a few dive schools. It is also possible to swim with magical manta rays at the Nusa islands.
Explore the Mangroves by boat
In the south east of the island you can find a large mangrove forest. During a visit to these mangrove islands you can go with a local boat, a kayak or a paddle board through the mangrove forest. The area of the mangrove forests will give you a peaceful feeling and besides that the shade the trees provide will definitely cool you down. You can go to the mangrove forests by bicycle or scooter and once you arrive there you can hire a guide with a boat, kayak or paddle board for just a few euros.
The impressive cliffs on the Nusa islands
In the south of Bali you find impressive cliffs. But these cliffs can not beat those of Nusa Ceningan. There are quite a few to put on your list, so prepare yourself. At your hotel or resort you can often receive a tourist map where all the cliffs that are worth visiting are listed. For those that do not suffer from a fear of heights: there are a few spots on the Nusa islands where you can jump off of meters high cliffs.
Finally it is also worth the efforts to choose a resort with an infinity pool. You do not have to stay here per se to use the pool. After ordering a drink you can take a dip in the pool for free and take a few photos. During your holiday in Nusa Lembongan and your visit in Nusa Ceningan you will find plenty of these resorts which you can simply step into.
The Nusa Islands: a must visit
A visit to the Nusa islands is actually a must when you are visiting Indonesia. That must have become clear from reading this article. Most tourists choose for the Gili islands when they pay a visit to Bali. Don't get me wrong, the Gili islands are beautiful for when you like white beaches. But these beaches are shared with a lot of other tourists. A vacation in Nusa Lembongan is one unique experience where not many people have yet set foot. Pay a visit to the Nusa islands before all of this changes!