How to find cheap flight tickets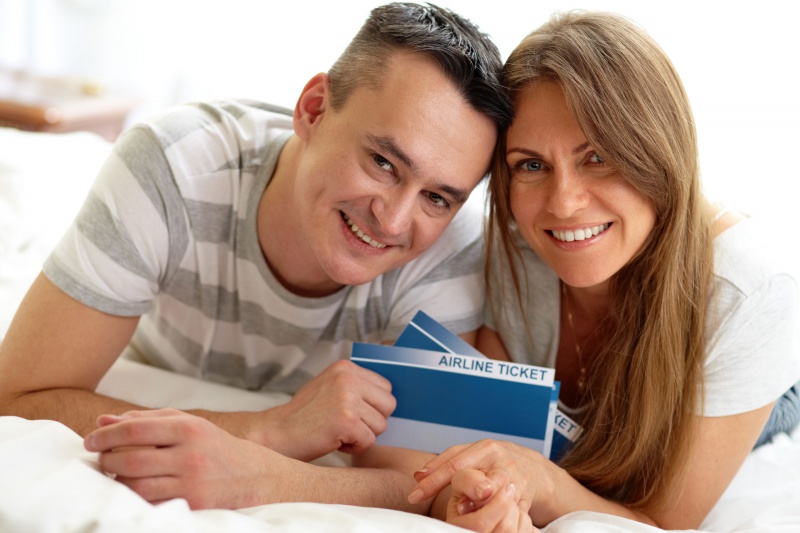 Everyone has probably booked a flight at one point in their life. Whether it is for a holiday, business or any other occasion, searching for cheap flight tickets can be a tiresome activity. There are many different search engines that you can use to book flight. This article will outline a few main search engines and will give some key tips that will save you time, frustration and money when booking your next flight.
Skyscanner
Skyscanner is a search engine that is used globally. Skyscanner allows people to find cheap flights and compares flights, hotels and car rentals. The search engine does not sell flights directly. Instead the site allows people to find the cheapest deal for a desired flying route. Once people have chosen their desired flight, they are redirected to the website of the airline or travel supplier to complete their booking process. The service of Skyscanner is free of charge. Besides being a search engine for cheap flights, hotels and car rentals, Skyscanner also includes news items on the flight and travel industry. Also it provides consumers with different travel tips. The search engine offers flight searches in various different languages. Consumers can use the website in Chinese, Russian, Spanish, Portuguese, Japanese and many other languages. The headquarter of Skyscanner is in the United Kingdom. It has offices in London, Edinburg and Glasgow. The search engine also has offices outside of the UK. It has offices in Singapore, Shenzhen, Tokyo, Miami and Beijing. The website can be accessed through the following link: http://www.skyscanner.com/.
Kayak
Similar to Skyscanner, Kayak is also a global search engine used for finding cheap flight, hotels and car rentals. Kayak is a global tech company with the motto "making online travel better". Kayak is an independently managed subsidiary of The Priceline Group. Kayak gives you a clear overview of different airlines and presents you with all the information you need to compare flights and make a travel decision. The search engine also offers a variety of tools to help consumers improve their travel planning and trip management. For example, the search engine includes features such as Kayak Trips, Explore and Price Forecast, and a mobile app. The Kayak mobile app has been downloaded over 40 million times and shows the increased popularity of the search engine on a global scale. The search engine is available in 30 countries and can be used in 18 different languages, including Chinese, German, Polish, Japanese and many others. Kayak receives over one billion queries on a yearly basis for travel information. The website can be accessed through the following link: http://www.kayak.com.
Expedia
Expedia is an online search engine which was launched in October 1996. It was the first Microsoft internet property. In 2001, Bill Gates made Expedia a public company and became independent. Through Expedia it is possible to book cheap airline tickets, make hotel reservations, book cruises and holiday packages. Moreover, the search engine allows consumers to book various attractions and services on a global scale. The company has its headquarters in Washington and also has various locations around the world. Some of its locations include Brazil, Germany, Hong Kong, Japan, Thailand and the UK. For searching cheap flights Expedia uses a global distribution system such as Sabre to allow for reservations to be made. Unlike the search engines Skyscanner and Kayak, on Expedia it is possible to book flights or make hotel reservations directly. On the other search engines, consumers can only compare prices of different websites and consumers are being redirected when they want to make a booking. The search engine Expedia can be accessed through the following link: https://www.expedia.com/.
Momondo
Momondo is also an online search engine that allows consumers to find and compare prices of airplane tickets, hotels and travel deals. Similarly to Skyscanner and Kayak, momondo does not sell tickets directly but provides an overview of available travel services. If consumers want to book flights, they will be directed to travel providers directly. Momondo allows consumers to gain insight into the prices of cheap flights and to make an assessment of flight tickets based on its travel time and its price. Momondo is estimated to be worth over 130 million euros. The online search engine is based in Copenhagen. The website was launched in 2006. At the time of its launch, the website was purely a flight search engine. In 2007, the website expanded its services and included travel articles and city guides. After this time, Momondo has further expanded to also offering price comparisons of hotels, travel deals and holiday packages. Recently the company has also published a line of travel guide books. The online search engine is available in various languages. Searches can be conducted in German, French, Danish, Italian, Turkish and many other languages. The search engine Momondo can be accessed through the following link: http://www.momondo.com/
General tricks
The abovementioned online search engines will help you find cheap flights and compare them to find the best deal. However, there are also a few general tricks that are good to keep in mind when booking a flight. For example, it has been proven that Wednesday is the cheapest day of flying, especially for domestic travels. According to FareCompare.com, since Wednesday is the day with the most seats available it is likely to have better supply. This in turn means that more empty seats requires the airline to offer discounts to fill the plane. Another trick it to fly two different airlines. Sometimes it is cheaper to book two separate flights and travel with two different airlines. Most airlines sell one-way flights at reasonable prices. This means that some airlines might be cheaper for the outbound flight, while another could be cheap for a return flight. It is also possible to depart or return to a different airport in order to save money. Another useful trick is to fly out early. The first flight in the morning is often the cheapest. The other times it would be cheap to fly would be around dinner time, or right after lunch. Night flights are often also cheaper options. Moreover, when booking a flight try searching different websites. Relying on only one website will not guarantee the cheapest travel option. Make sure to check Kayak, Skyscanner and Expedia for good deals. Also, be flexible when booking a flight. Try adding a few days to your travel before or after the peak travel days in order to find a lower fare.
Flight Points
Another way to save money when booking flight is signing up to an airline's frequent-flier program or make use of a credit card that is tied to an airline. By becoming part of the frequent-flier program or paying with a certain credit card you become eligible for rewards, including travel gift cards or discounts on your travels. One of the most popular loyalty programs is the Canadian Air Miles loyalty program. Air Miles can be earned at over 100 different sponsor and can offer consumers over a thousand different types of rewards, including discounts on travels. Nowadays, most airlines have a frequent-flier program you can sign up to and collect miles or points every time you use the particular airline.