How to create an app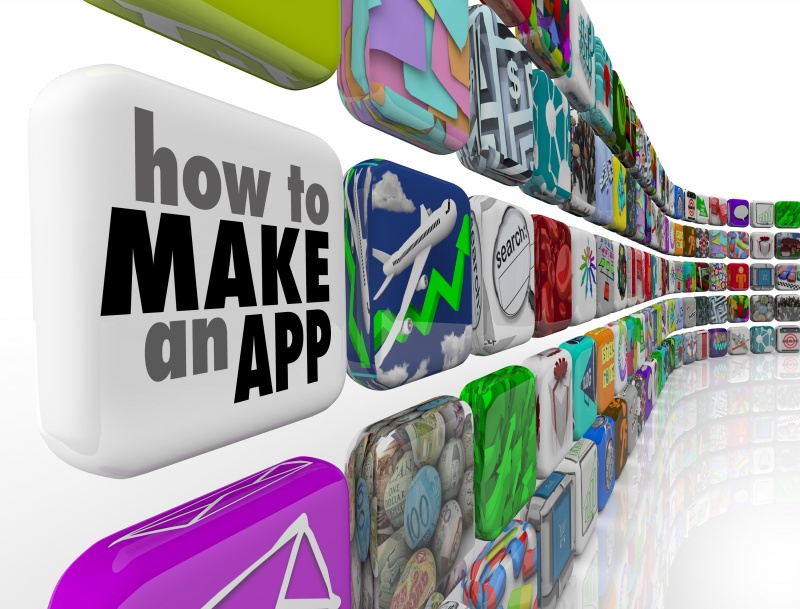 Apps donít need to be games; they can be functional too! A well designed multi-functional calendar could help you out day to day, and a different app could help you track when you need to take your medicines again. There is money to be made from these apps, but what if you have a great idea, and donít know how to execute that? Learn more about creating your own app with this article.
Making apps is a great way of living for some, while others struggle to even grasp the concepts of apps. Fortunately for you, it's not even that difficult to make an app! Whether it's Android you're marketing towards, or Apple; apps can be made with surprisingly little effort or knowledge these days. First, you need to have a great idea and define your niche. In fact, there are a couple things you need to think about before you actually start putting together your sleek new app.
Don't dive straight in
This "can-do" attitude is great, but maybe you should slow down a bit. Don't just dive head first into the big lake of app-design, but sit down and really think about where you want to go with this. Is your app targeted towards a specific audience? Does your app solve a problem? What will make your app stand out from other apps in your niche? Pen down a couple of these questions and try to answer them. Having a clear goal in front of you will help you achieve that goal quicker.
Sketch your outline
This is the fun part! Once you've determined your audience, the goal of your app and such, you can start sketching. Think of what you want your app to look like and what's logical. You don't want to design an app that isn't actually functional or hard to operate. Sketching will help you figure out where all of the buttons need to go. You can use these sketches as a reference for your entire project.
Scope out competition
You want to stand out from the crowd with your app, right? Of course you do! In order to do that, you must make sure that your design is different than all of the other apps. Try to also find out if your competition is offering the same thing and if you can add a spin to that, if your app is doing the same thing. Do some research into how you can market your app so that it'll actually get downloaded, as well. You know, just to be prepared.


The technical part
Of course, creating an app isn't just jotting down some sketches, researching your niche, and scoping out the competition. The rest of the project will be mostly technical, so grab a pen! First, you must think about creating a wireframe and storyboard. There are several websites where you can do this for free. A wireframe and storyboard create basically a prototype of the app you are trying to create and will give you a good idea of where everything is supposed to be. Think about the easiest way future users will want to navigate through your app and write this down in a storyboard; it's basically a "map" of your app. Gather all of your sketches, diagrams, storyboards and wireframes and package them all up to send to your developer. They'll know what to do from here! Or, alternatively, if you aren't hiring anyone to do the work; do it yourself! There's tons of websites out there that will help you create your app.
It doesn't all need to be about coding
You don't have to bend over backwards to learn code in order to create an Android or iPhone app. In fact, there are a lot of websites out there that will take most of the work out of your hands! With these websites you fill in your information, choose a template, customize that template and then submit your app to both the app-stores. Some websites even submit apps for you, so you don't even need to think about that anymore. It's great for those who need a quick app to get some news out there, but you are at risk of your app looking just like any other app in your niche.
Don't forget to test it
Whether you've let a developer create the actual app itself, or you took matters in your own hands by using several websites to make an app, you can't forget to take your app out for a test drive. Tell friends and family about the app you just created and ask them to download it, so you can get their honest feedback. This will help you smooth out some initial bugs and inconsistencies, so your app will be in the best shape when you decide to market it towards a larger audience. Once your app is good to go, you can start thinking about getting your app out there. It's a good plan to start out with just an Android app, but why not think bigger? Maybe, if your app is successful, you could make an iPhone version of it to reach more people and get more downloads.