City trip Lisbon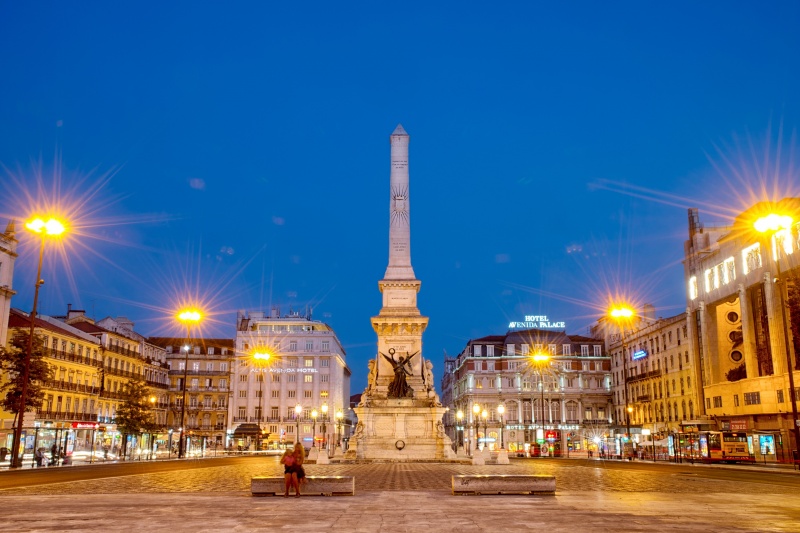 Do you want to visit a warm country and at the same time enjoy a cultural holiday? Then choose for a city trip to Lisbon! This beautiful city is built on seven hills and from different places you have an amazing view over the city. You will find small streets, historical buildings and walls covered with geometric patterns and painted tiles. In this article you will read more about a city trip to Lisbon.
Public transport
In Lisbon public transport is excellent to visit most places and also very easy to reach. If you want to travel in this city, you can take the bus, metro, tram or elevador. The tram is an amazing experience for tourists, because the older trams need to go up the steep hills. Another way to navigate through the city is to take an elevador. This is a sort of cable cart with two large cabins that go up and down. Do you want to visit another city in the surroundings of Lisbon? Then you can choose to take the train.
Beautiful neighbourhoods
The neighbourhood Alfama is a beautiful historical neighbourhood in Lisbon. You will find nice historical buildings, small alleyways and streets and everywhere new vistas. When you walk the hills in this neighbourhood, you can enjoy the wonderful views over the city. Do you want to relax from walking the hills and stairs? Then have a little rest with a drink in one of the many cozy bars.
A neighbourhood where you have a lot of space to walk is the neighbourhood Baixa. In 1755 this city has been reconstructed after an earthquake and the place is nowadays listed on the UNESCO World Heritage List. In Baixa you can go shopping in the chains of luxurious designer stores that have settled here, but you can also discover the wonderful squares or walk in one of the parks.
Are you looking for a fun club to go and party during your city trip in Lisbon? Then you should surely visit the neighbourhood Bairro Alto. Here you can find the most trendy clubs and bars and in the evenings the nightlife is very lively here. You can also go shopping in this neighbourhood, because here there is a big number of galleries and fashion stores that have settled here.
Monuments and museums
The most important monument of Lisbon is probably the Roman fortress: Castelo de São Jorge. Until the end of the 15th century, Portuguese kings used to live here. Not only is the castle impressive to see, but also the wonderful park of the castle. At the highest point of the park you can also enjoy a wonderful view over the city.
In the neighbourhood of Bélem you will find a number of wonderful sights that you can not miss during your city trip to Lisbon. This neighbourhood is located a few kilometres upstream of the Taag. Here you can pay a visit to the tower Torre de Belem and the monastery Mosteiro dos Jer'ónimos. Both buildings have been built in manuel style and well decorated. In the area you will also run into the monument Padrão dos Descobrimentos on which the Portuguese explorers from the past have been depicted.
Are you a lover of art? Then the Museu Calouste Gulbenkian is definitely worth visiting. Here you will find an enormous collection of art works, from carpets to porcelain pottery. It is a very impressive collection of art treasures and you can also find a big number of works of art from the big masters.



Shopping
When you want to go shopping during your city trip to Lisbon, you can probably best do this in the neighbourhoods of Baixa and Bairro Alto. There are however also fun shopping streets in other neighbourhoods. rue Augusta and Rue do Carmo are to shopping streets that are free of cars and where you can find bigger chains and smaller boutiques at the same time. Do you want to shop for designer clothing? Then pay a visit to Avenida da Liberdade, where you can find shops of a number of big brands. You can also visit one of the two shopping malls: Colombo or Armazend do Chiado.
Hospitality
Do you want to go out for dinner during your city trip to Lisbon? Then we recommend you the restaurant Espaço Lisboa. This hip restaurant is situated in an old factory hall and you can enjoy traditional Portuguese dishes here. Furthermore you could try out the restaurant Bota Alta. The walls in this restaurant are beautifully decorated with paintings, awards, porcelain and ceramics and you can enjoy delicious Portuguese fish and meat dishes.
When you are looking for a fun club to go out to at night, then you can go to Club Main. This building has three stories and a roof terrace and this club is primarily visited by the young folks. You can dance on good house music. Another popular nightlife venue is club Incógnito where they play punk, Indie, alternative pop and New Wave. You can have a little dance on the dance floor or enjoy a good conversation in the bar above. Besides Club Main and Club Incógnito there is also Clube de Fado and Le Chat that are worth visiting.
Book a city trip to Lisbon
A city trip to Lisbon can easily be organised through different travel agency. Usually people take out three to four days for a city trip to Lisbon and this will cost you a few hundred dollars/euros. This usually includes airfares (if you are coming from anywhere in Europe) and hotel stays. You can of course also choose to organise transport and hotels yourself. In some cases you will spend less money in this way. Therefore it is important to compare the different possibilities of booking a trip to Lisbon so that you can make sure that you don't pay too much.