Winter sports, where to go?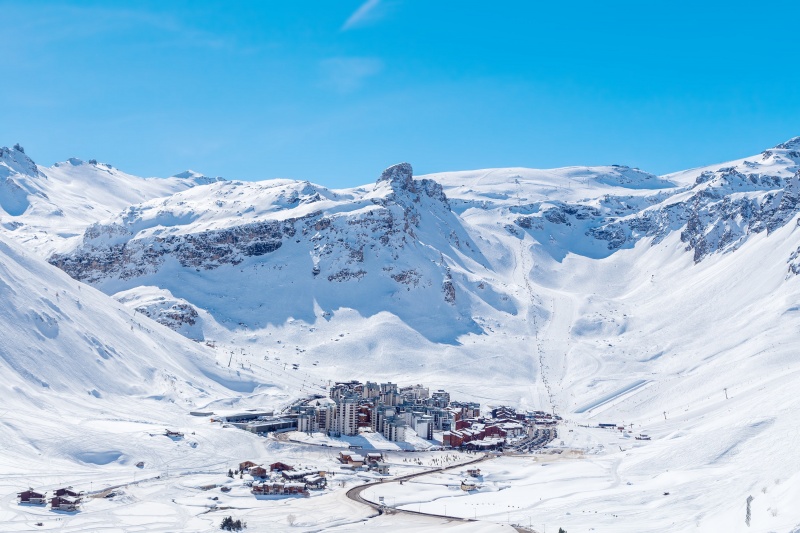 One of the most popular ways of enjoying your leisure time in the winter is to go skiing or snowboarding. There are many places in Europe where you can go to have a nice time. In this article we will show you some of the amazing winter sport places of Europe, Austria, France, Switzerland. We will look at all of the popular places where you can practice your winter sport skills.
Austria.
Austria has a few of the most famous ski-areas in Europe. Since Austria has a lot of mountains that are part of the Alps, you can imagine that there are a lot of fantastic places to ski or snowboard! We will give you some information about places like Innsbruck and Kitzbühel. Which are very popular cities in Tirol, the main skiing area of Austria.
Innsbruck.
Innsbruck is perhaps the biggest city in Austria where you can ski or snowboard. It has become one of the most famous places in Europe for the winter. With many kilometers of slopes, you can ski for weeks in Innsbruck without having to do one slope multiple times! Of course, Innsbruck has a lot to offer for après-skiing as well. There are many bars and cafes.

One other great aspect of Innsbruck is the historic center. In Innsbruck, you can enjoy yourself for days, without touching a ski! With its beautiful museums and streets, Innsbruck has a lot to offer. The "Golden Roof" is a very famous building in Innsbruck. Each year, it attracts many tourists!
Kitzbühel.
Kitzbühel is another famous city in the Tirol area. Kitzbühel is a beautiful, idyllic town. If you enter the town, you immediately know why Kitzbühel is as famous as it is. With more than 150 kilometers of prepared slopes you can enjoy yourself for days in Kitzbühel. An amazing thing about Kitzbühel is its snowboard park. With many half pipes, snowboarders can go crazy in this park!
Hahnenkammrennen.
The Hahnenkammrennen is the world famous World Cup, that is held in Kitzbühel every year. It is a very important game in the skiing season. Every year, approximately 25 thousand people visit this race! The Hahnenkammrennen contains different games, with the downhill contest being the most important one.
France.
Because a part of the Alps is in France, France has some beautiful winter sport places to offer as well. A positive aspect of the ski areas in France, is that they are relatively big, compared to other ski areas. This means that you will have a lot of different slopes in a ski area in France. The French know how to après ski as well. Every town in the mountains has a few very nice cafes.
Tignes.
Tignes actually consists of 5 different ski areas. Because all of these ski areas have a lot of different slopes, a skiing holiday in Tignes has a lot to offer. Some of the most beautiful slopes of France are located around Tignes. In total, Tignes' slopes count op to more than 300 kilometers! There are slopes for everyone, meaning that there are different slopes of each difficulty, from beginner to extreme.

Live in Tignes is something you simply have to check out if you are staying in or around Tignes. 'Live in Tignes' is a music festival. Once per week, for 12 weeks long, you can enjoy live music in Tignes. Very different kinds of artists pay a visit to Tignes during these 12 weeks.


Orelle.
Orelle is something completely different. Whereas Tignes is a very big, touristic city, Orelle has kept its classical atmosphere. This has the following result: Orelle is a lot smaller than Tignes and there isn't as much to do. But Orelle has, of course, other advantages. Orelle is a very cute, small village, where you can enjoy you vacation quietly. It is perfect if you are with your family.

Orelle has access to a very big skiing area, the area of Trois Vallées. The Trois Vallées offer as much as 600 kilometers of beautiful slopes! This means that you can find yourself having access to more than enough slopes fitting your skills. There are many nice bars and cafes in Trois as well. This is a result of the fact that 8 different ski resorts have access to The Trois Vallées. Adding this all together and you will have an amazing time in Orelle!
Switzerland.
Switzerland is seen as the best country for skiing. There are many aspects that make Switzerland the best fit for you. Switzerland has some of the most amazing mountain slopes, with amazing views. From prepared slopes to off-piste skiing, Switzerland is amazing. Putting this together with the fact that some of the nicest mountain villages are in Switzerland, and you will see why Switzerland is amazing.
Andermatt.
Andermatt is quite a small town, but its skiing facilities are amazing. Though Andermatt has some slopes especially made for beginners, most of the slopes are for experts only. All of the Andermatt lays on the side of the Gemsstock, an amazing mountain with an altitude of around the 3000 meters. Every year, there is more than enough snow on the Gemsstock, which leads to excellent skiing conditions.

Right now, Andermatt is kind of a small village, but it is developing as we speak. There are new buildings constructed every month, and Andermatt is becoming quite a big town. Of course, this is with a reason. Andermatt is very popular amongst experienced skiers. And with this many beautiful slopes, we understand why!
Verbier.
Verbier is kind of a different story. Verbier is know as one of the most luxurious ski resorts in the entire world! With many beautiful chalets and restaurants, you can live like a prince in Verbier. Of course, this comes at a price. It is fairly expensive to stay in Verbier. But you do get a lot in return!

Verbier has some of the most amazing routes of the world. With gigantic slopes of more than a kilometer, every skier has a lot of opportunities for having a great time. The slopes around Verbier are rather difficult. You have to be an experienced skier to survive all of the slopes!