Tips to get the most out of your backpacking experience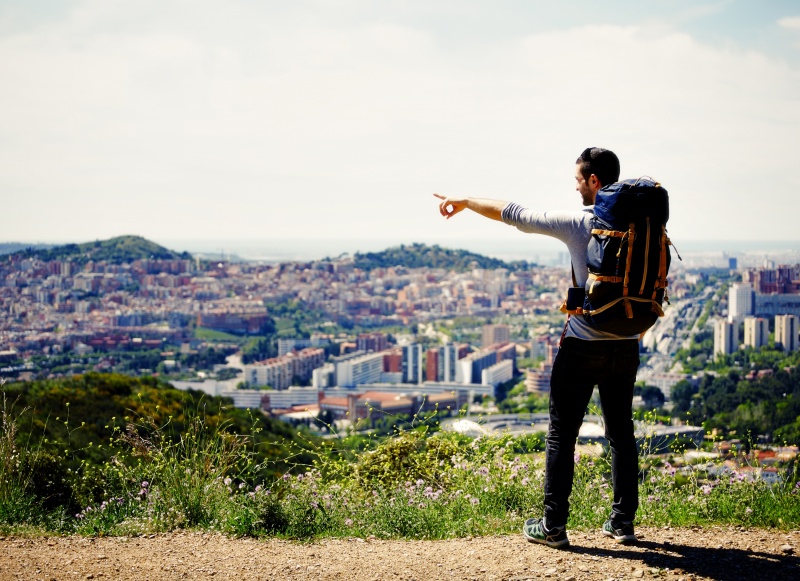 Not everyone is a well seasoned backpacker, which is exactly why this article will explain the ins- and outs of backpacking. Read tips about backpacking that will help you prepare for a safe and enjoyable adventure in the wild.
Every backpacker knows how important it is to be well prepared way ahead of time. Nobody wants to go on a spontaneous trip without having all of the details taken care of. Make sure you do your research and read up about your backpacking route. This article will give you other helpful tips which will surely aid you in the preparation for your grand backpacking adventure. Where will you travel to next?
An experienced partner
It's always nice to have a partner with more experience than you who can accompany you during your backpacking adventure. Having a friend tag along doesn't only mean that you can rely on someone with more experience than you, but it's also nice to have the company. If you don't have an experienced friend, look into backpacking groups. You can find these groups all over the internet, or you could try contacting a travel agency that specializes in backpacking. In these groups, you'll find up to 6 or 10 likeminded adventurous people who can't wait to make memories just like you!
Do your research
Do you ever just want to close your eyes, throw a dart at a map and pick that location for your backpacking travels? Well, re-think that. In some situations spontaneity can make something very unique and fun happen, but not with randomly picking a location to spend a few months backpacking in. We highly recommend doing some extensive research so you don't end up at a location you might not like. This research should contain the following information;
Keep in mind how much you want to walk and if you don't actually want to walk anywhere, what your options for public transport are. If you decide to "go into the wild," make sure that civilization is always close by in case of an emergency. It's also good to look up the rules of the place where you want to set up camp. If you're setting up camp in the woods, make sure you're allowed to make a fire there and look up if there are any restrictions.
Don't get your information from just one source. Scour the internet, guidebooks, magazines, park services and ask your friends (who might have more experience than you) about your destination.
Pick out places you might want to visit beforehand. Do your research on these places. Is there an entry fee? How much of a walk is it?


Pick out the right gear
Don't underestimate backpacking; it's strenuous and you'll want to have the right gear. Think waterproof clothing, water-resistant boots with good grip and of course the right backpack. It's also incredibly easy to over-pack, which isn't the way to go. You'll want to keep all of your equipment light and easy to carry. Anything over 30 pounds on your back is a no-go; you'll certainly feel that one once you take it off your shoulders for a bit. As far as the backpack goes, we've come up with some helpful tips that you can read below:

Capacity: When you're looking for a backpacking backpack, it's important to understand that the capacity of a backpacking backpack will always be described in liters. A good rule of thumb for the capacity you need is; if you're going away for up to 3 nights, choose a backpack with a volume between 35 and 50 liters. Are you traveling for more than 3 nights? With a pack that has a volume of 50-80 liters you're good to go for five nights. Anything longer than that, and you're looking at a volume of at least 70 liters.

Size: Don't pick out a backpack based on your height. Instead, pick out a backpack that is equal to your torso length. We recommend going to a sports store and letting an expert help you with this. If that's not a possibility for you, ask a friend to measure up your torso and go looking for a backpack yourself.

Packing and unpacking: The way you pack and unpack a backpack is more important than you think. You see, a backpacking backpack is designed so that most of the weight of it is being carried on your hips, rather than your shoulders. This allows you to pack heavier stuff up top and it won't affect your shoulders. Don't pack the heavier stuff first as your hips will not be grateful for that.
Don't forget to eat!
Backpacking can be as cheap or as expensive as you make it to be. You can choose to dine at the expensive restaurants you've always wanted to eat at or you can travel sparingly. Either way, we recommend always having at least some freeze-dried food and snacks that keep for a long time. Freeze-dried food only requires hot water and doesn't take up much space. If you're a sucker for coffee (like we are!), there are some special French coffee presses designed for camping environments.