The most beautiful places to visit around the world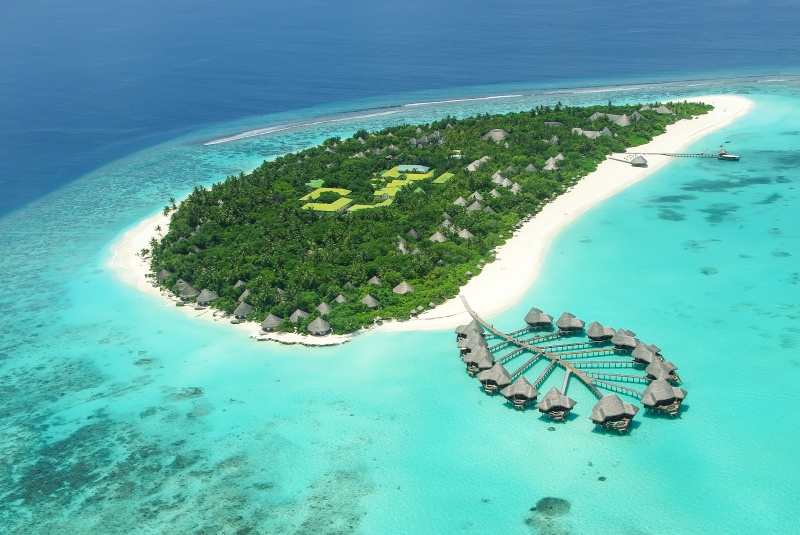 If you've made a bucketlist, we're sure traveling is on that list. In this article you'll find some of the most beautiful places to visit around the world. You just can't miss these places, make sure to put them on your list as well!
The world is a breathtaking place if you get in your car or on a plane and know where to look for the prettiest spots all over the world. You can take the tourist route and go to conventional places like Amsterdam, Berlin, or London when it comes to Europe, but what about Norway? Or when you go to Africa, you could choose to opt for a standard safari, but there's so much more to Africa than the tourist offices tell you! Hopefully with this article we'll give you some inspiration and maybe you'll actually want to visit these places. Traveling is such an experience; we'd hate for you to miss out on the best locations! We've put down four locations that you just can't miss out on when you're traveling around the world.
Victoria Falls, Zambia and Zimbabwe
If you're fond of waterfalls and all things water, you'll definitely need to make a trip to Africa. Victoria Falls is a gigantic waterfall that truly is majestic in nature. The waterfall was first recorded in 1855 and in, African, is called "Mosi-oa-Tunya," which means "The Cloud that Thunders." You're going to have to hike 108 meters upwards to witness this sight, but we guarantee you that it is worth it. The waterfall drops down water with a speed that is double that of Niagara Falls at 12.800 cubic meters per second.
Vaadhoo Island, Maldives
The Maldives is a series of islands where you will find white sand beaches and stunning tropical nature, but one island in particular sticks out: Vaadhoo Island. This island has a low population of slightly more than 500 people, but there are several holiday resorts on the island. This island is popular amongst travelers and sightseers all around, because of the lights in the sea that resemble stars. For this reason, Vaadhoo Island is also known as the "Sea of Stars" island.

The lights in the sea obviously aren't actually stars; they're a bioluminescence reaction created by a certain species of plankton. There is a membrane that responds to electrical signals, so that these algae can create a unique illumination. Vaadhoo Island is a great place to witness this phenomenon, but these kinds of plankton can be found anywhere. If you don't want to visit this particular island in the Maldives, but do want to watch the sea light up with little specks of blue light, visit Mudhdhoo or Rangali Island.


Trolltunga in Hordaland, Norway
"Trolltunga" means "Troll's Tongue" in Norwegian, and we kind of get why it's called that; this rock sticks out from a mountain horizontally, and it almost resembles a tongue. With a glacier in the background and a river right underneath you, stepping on this rock will feel like you are on the edge of the world. Don't worry, this cliff is over 10.000 years old, so it won't fall down if you step on it. Thousands of people have stepped on it before you, even though it is quite a hike to get to. In order to view this exquisite sight, you're going to have to prepare for a 8-10 hour hike of about 22 kilometers (almost 14 miles). The hike will take you up at least 900 meters!

You can only visit this place in the summer. There is no safety railing along the hike pathing (as to not harm the beauty of the cliff), but there are a couple of metal hooks that you can use as footholds so that you can stand on the actual rock. On this cliff, you will see plains with lakes, patches of snow in some areas, and of course many mountains.
Plitvice Lakes National Park, Croatia
If you're a fan of nature, you'll certainly find yourself at home in beautiful Croatia. This country is rich in trees, rivers, and other nature. One of the most prized parks in Croatia is Plitvice Lakes National Park. This park is not just pretty, but also quite old. Plitvice is one of the oldest national parks in Southeast Europe.

This park is known for its lakes. There are currently 16 lakes that come together in the park, and they are all connected. There are dams that separate the lakes, causing waterfalls that are a sight to behold. This alone is fun to look at, but all of the lakes also have different colors to them. Some lakes are azure, some green, and some blue; it all depends on the minerals in the water. A visit to this park will earn you sights of mountains, rivers and trees, so it's no wonder that every year more than 1.1 million visitors pay a visit to Plitvice Lakes. It's pretty cheap, too. A ticket into this park will cost you around 32USD.