Online clothes shopping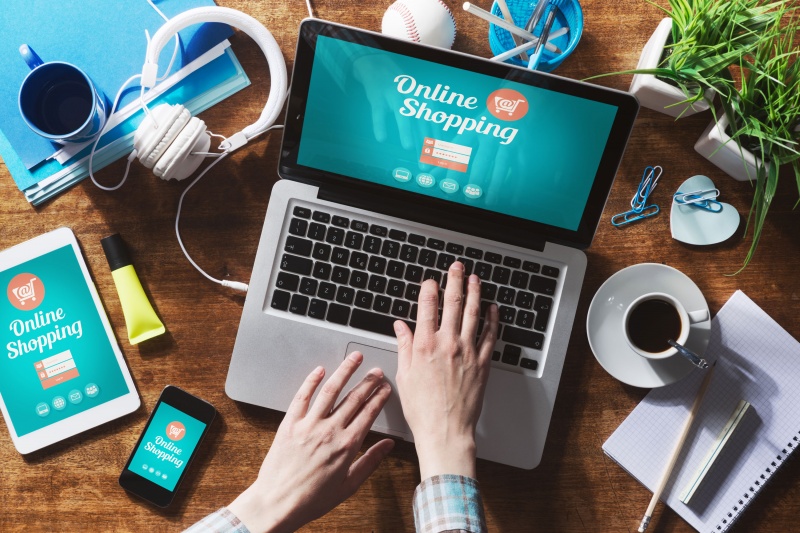 Online clothes shopping has become a recent trend. Online shopping, also known as electronic retail or electronic shopping, is a form of electronic commerce. E-commerce allows consumers to buy goods and services from an online seller using Internet. This page will address the history of online clothes shopping, customer needs and will provide a few examples of popular online clothes shopping sites.
History
Michael Aldrich is known as the inventor of online shopping in 1979. His system connected a domestic TV to a transaction processing computer through a telephone line. His invention changed the traditional definitions of mass communication and mass media to being more interactive. It also became the precursor of social networking which occurred 25 years later after his invention. During the 1980s, Michael Aldrich manufactured and installed many online shopping systems through the use of videotext technology. He also contributed to the first World Wide Web server and browser which was first opened for commercial use in 1991. A few years after, many different forms of e-commerce became available. Online banking became possible and the first online shopping system appeared on the Internet. Websites such as Amazon.com, eBay and Alibaba's sites launched their online shopping site and continue to grow today.
Payment methods
Webshops and e-commerce websites for online clothes shopping offer different payment methods. The use of credit cards or a PayPal account have become very popular and are two of the most commonly used payment methods online. There are also online clothes shopping sites that enable consumers to create an account and pay in another way. For example, the use of debit cards and gift cards are also used frequently. The traditional way of paying cash is also offered by online shopping sites. Some online shopping sites offer consumers the option of paying cash on delivery. The use of Bitcoins is also being used more frequently to order goods online. Bitcoins are described as being the first decentralized digital currency. It is the largest of its kind with regards to its market value. Moreover, there are also webshops that set specific criteria regarding the use of international credit cards. Some require the consumer's shipping and billing address to be in the same country as the base operation of the webshop. Others also ship internationally.
Customer needs and expectations
Online clothes shopping sites always adopt new techniques to support the organization's culture and brand name. In this way they try and appeal to their specific target groups. In order to satisfy costumer's expectations, online businesses are always analyzing costumer needs and expectations. They take into account the age, gender, experience and culture of their target group and adapt their business strategies according to these criteria. By fulfilling the needs and expectations of their costumers, businesses want to give their costumers a reason to come back. Thus, it is important that online shopping sites live up to the ideals of their costumers and value their customers.
Zalando
Zalando is an online store that offers customers in 15 different European countries a wide variety of products from various brands. When the business started in 2008, the idea of selling fashion and shoes over the internet seemed completely new. However, the company has grown to be one of the most successful online fashion shops in Europe. Zalando offers an up-to-date assortment of fashion and shoes in a large variety of sizes, colors and styles. In contrast to brick-and-mortar retailers, an online fashion webshop like Zalando can offer its consumers a large variety with an unprecedented choice of products. Also their consumer market is not limited to a specific region. On the other hand, they have global access. Zalando tries and differentiate itself from other online clothes shopping webshops by wanting to turn clothes into your new favorite outfit. They believe the first impression of a fashion item to be as important as its detailed presentation.
Boohoo
Boohoo is a global online fashion retailer. They describe themselves as being accessible, aspirational and creative. Boohoo offers thousands of styles across women- and men fashion and aims for its customers to always be ahead of trends. Boohoo uploads up to 100 new styles every day to their website and in this way aims to remain ahead of other online fashion webshops. Boohoo is considered to be one of the fastest growing international online fashion retailers. While Boohoo has only been around for a couple of years, it has evolved to a global online fashion leader. Also, Boohoo is characterized as offering up-to-date fashion for an affordable price. With numerous deals on a daily basis, Boohoo continues to attract many customers.
Missguided
Missguided is also an online fashion brand. Missguided delivers to over 160 countries worldwide and always strives for offering great quality fashion items for a reasonable price. Missguided describes itself as an empowering, bold and forward thinking online fashion brand which takes its inspiration from real life. They offer fashion items that are designed and created by their own customers and inspired by celebrities. They aim to create an online fashion destination that can allow every girl to wear anything she likes and feel closely associated with celebrities and a young brand. On their website, Missguided clearly states that they believe shopping to be a right and not a luxury. It is for this reason that they adopt affordable prices so they appeal to a large target group. Also, by keeping their prices low and offering great deals, Missguided wants that fashion becomes available to anyone.