Grammy nominations 2015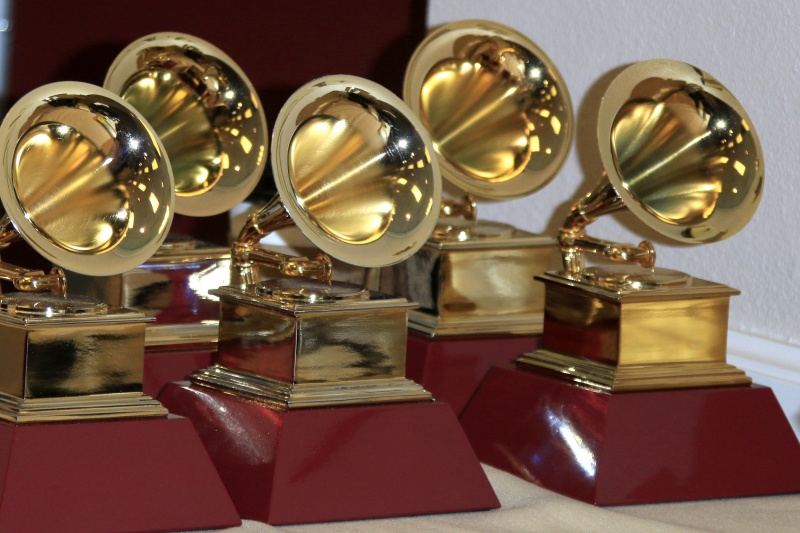 Hundreds of artists look forward to the Grammy's every year. Will their album make the cut? Will one of their hit songs win song of the year? It is all a mystery to them and to us, but at least we know the nominees.
The Grammy awards are a prestigious show where artists will be recognized for their talent. The best win a Grammy award, which they will no doubt proudly display in their homes or in the studio. Grammy nominations go by category. The most important categories are "Record of the Year," "Album of the Year," "Song of the Year," and "Best New Artist." Other categories are music by genre and nominations per performance of a genre.
Record of the Year
Every year it seems like we get better and catchier songs to listen to. Take "Uptown Funk" by Bruno Mars & Mark Ronson, for instance. This hit has certainly reached a high place on the billboards and is a very strong contender for "Record of the Year." Other songs that have been memorable this year and are nominated for "Record of the Year" are: The Weeknd's "I Can't Feel My Face," Taylor Swift's "Blank Space," Ed Sheeran's "Thinking out Loud," and "Really Love" by D'Angelo And the Vanguard. All are really strong contenders, but Taylor Swift just might win this one. "Blank Space" has been number 1 in Billboard's hot 100 for weeks straight and shows no sign of dropping anytime soon. The song also has more than a billion (!) views on YouTube.
Album of the Year
We have had some pretty spectacular albums that have been launched this year. It was a great year for rap, so we are not surprised to see Kendrick Lamar's "To Pimp a Butterfly" back on the list for the Album of the Year nominations. Other albums nominated for Album of the Year are "Sound & Color" by Alabama Shakes, an American rock band that formed in 2009, "Traveler" by Chris Stapleton, Taylor Swift's "1989," and who could forget about the Weeknd's soothing voice on R&B album "Beauty Behind the Madness." All of these albums are masterpieces on their own, we think. Who do you think will win Album of the Year? Personally, we think it is going to be a tight race between Taylor Swift and the Weeknd.
Song of the Year
We know Kendrick Lamar's "To Pimp a Butterfly" has been nominated for Best Album, but one of his tracks has also been nominated for Song of the Year. "Alright," written by four different people, is a strong contender to win Song of the Year, although other songs also have a good chance. Taylor Swift can, of course, also be found in this category with her song "Blank Space." Ed Sheeran's "Thinking out Loud" is also nominated for song of the year. Other songs that have been nominated for Song of the Year are "See you Again" by Wiz Khalifa, and "Girl Crush" by Little Big Town.


Best New Artist
A category to stay on the lookout for as well is "Best New Artist." In this category, you will find new talent that has been up-and-coming this year. These artists are doing really well for themselves! Grammy nominees in the category Best New Artist are Courtney Barnett, James Bay, Sam Hunt, Tori Kelly and Meghan Trainor.

Courtney Barnett: This Australian singer is not just a guitarist, but she also writes her own songs. She was born and raised in Sydney and her trademark songs always involve witty, quick lyrics that almost sound like she is rambling. Her music is labeled as "indie rock," and she has been active since 2009, but only recently published her very first full album, which was well received.

James Bay: James is a 23 year old singer/songwriter from England. His songs fall in the "soul" and "indie" genres. Although he has so far only released a couple of EP's, he has piqued the interest of a few festivals already. Interest in James Bay's unique style in music has set him apart from the rest and earned him a spot in the Grammy nominees for Best New Artist.

Sam Hunt: Sam is a young country singer who grew up in quaint little town in Georgia. He wound up being picked up by the NFL to play football, but he declined and decided to follow his heart instead. It led him to Nashville, where he quickly got signed with a label. Today, Sam gets more than 300,000 streams a day on Spotify, so his spot in this category certainly is justified.

Tori Kelly: Tori's story is one of passion and determination. Starting at the young age of 14, she began performing on YouTube, gaining a small fan base. At age 16, she was determined to begin her music career for real. After an audition for American Idol led to an early elimination from the show, she began working on her own music. In 2012, she released an EP independently; in 2013, she got picked up by Capitol Records. Her latest single got onto Billboard's Hot 100 list, earning her a nominee spot in this category.

Meghan Trainor: Of course we are all familiar with Trainor's songs; she broke through with the hit single, "All about that Bass," reaching first place in the Billboard Hot 100. She has been writing and performing her own songs since 2010 and is signed with Epic Records.