Best comedy movies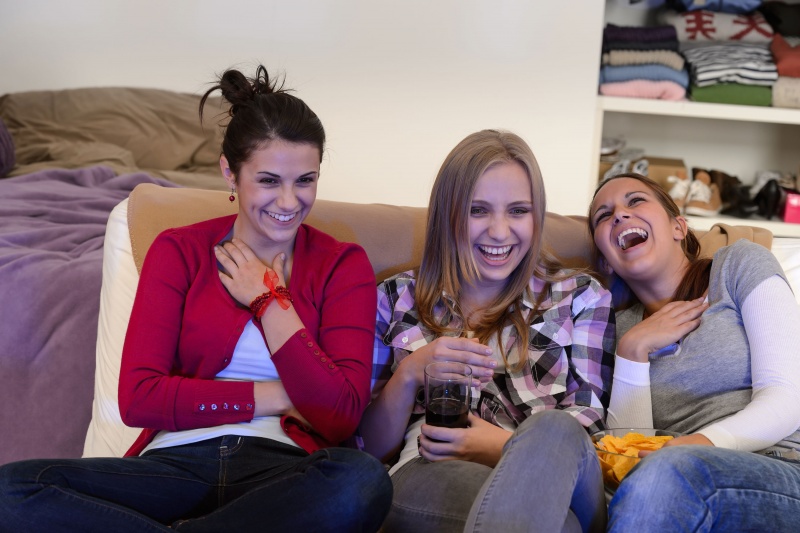 Comedy movies go back to the 1920s and are a successful movie genre around the world ever since. A comedy is a movie that is made to amuse the public. Movies such as Coming to America, 21 Jump Street and Step Brothers are all classic comedy movies that make everyone laugh. Since there are so many comedy movies out there to watch, here are some of the best comedy movies of all time.
Superbad
Superbad is an American comedy movie starring popular comedy movie stars such as Jonah Hill and Michael Cera. The movie came out in 2007 and has been a successful comedy movie ever since. The budget for this movie was $20 million, while the movie earned approximately $169.9 million worldwide. The movie was written by Seth Rogen and Evan Goldberg when they were fifteen years old. The writers named the two main characters after their own names. Superbad is about two senior high schoolers who have been best friends since kindergarten. Seth (Jonah Hill) and Evan (Michael Cera) enjoy their last year of high school together, since they are both off to different colleges after the summer. However, this also causes tension between the two friends. During a Home-Economics class, Seth is invited to a party by his lab-partner Jules later that night. Seth is planning on bringing alcohol to the party, since his friend Edward has a fake ID he can use. The two friends get really drunk at the party so Seth and Evan get in a big argument about them attending different colleges next year. Superbad shows the close friendship that Seth and Evan have and how important it is to keep those kind of friendships.
Coming to America
Coming to America is an American romantic comedy movie starring Eddie Murphy. While the movie came out in 1988, the movie still is a classic comedy. The budget for Coming to America was $39 million, and the movie earned up to $288,752,301 million. Not only did Eddie Murphy play the lead role in the movie, the storyline was also his own idea. Coming to America is about the prince of Zamunda named Akeem Joffer (Eddie Murphy), who lives a very wealthy lifestyle. His daily tasks are taken care of by his servants. Joffer does not want to live this lifestyle anymore. Instead, he would like to do things by himself and live an independent life. When his parents want him to marry a girl he has never met before, Akeem and his right hand Semmi, decide to travel to the United States. When they arrive to Queens, New York, Joffer and Semmi pretend to be poor students and start to work at a burger restaurant in the neighbourhood. The burger restaurant is owned by Cleo McDowell and his two daughters, Lisa and Patrice. Akeem falls in love with Lisa, but things get complicated since Lisa has a boyfriend. When Lisa and her boyfriend brake up, Akeem starts dating her. Meanwhile, Semmi does not want to live as a poor man anymore, so he informs Akeem's parents where they are and what they are doing. Akeem's parents travel to New York to inform the McDowell's about Akeem's status. Since Akeem lied to Lisa about his life, she refuses to marry him. Akeem, heartbroken and devastated returns back to Zamunda. However in Zamunda, a surprise is waiting for him that will make Akeem extremely happy.
21 Jump Street
21 Jump Street is an action comedy movie directed by Phil Lord and Christopher Miller starring Jonah Hill and Channing Tatum. The movie came out in 2012. The budget for this movie was $55 million, and the movie earned approximately $201.5 million worldwide. The movie was so successful, that a sequel named ''22 Jump Street'' came out in 2014. 21 Jump Street is about two high schoolers who reunite seven years later after they graduate high school at the police academy. Morton Schmidt (Jonah Hill) and Greg Jenko (Channing Tatum) become friends and great colleagues. Captain Dickson (Ice Cube) assigns them to a new job. For this job, Schmidt and Jenko need to go back to high school to prevent the spread of a new drug called HFS. The two cops pretend to be new students there so they stay undercover. While figuring out who the supplier is of this drug, they meet the main dealer at the school called Eric. During a party that Schmidt throws, he and Jenko find out that Eric is meeting his main supplier at the school prom. At the prom, the undercover cops discover that the supplier is actually someone who they never expected to be the dealer, it is a teacher at the high school, Mr. Walters. Mr. Walters invented the drug on accident and started selling drugs to earn extra money, since his salary is low. Mr Walters caught Eric using drugs on school property. This way, Mr. Walters influenced Eric into being his dealer. At the end of the movie, Schmidt and Jenko succeed in arresting Eric and Mr. Walters and are congratulated for their good and hard work.



Borat: Cultural Learnings of America for Make Benefit Glorious Nation of Kazakhstan
Borat: Cultural Learnings of America for Make Benefit Glorious Nation of Kazakhstan, in short Borat, is an mockumentary comedy movie that was released in 2006. Borat is produced by Sasha Baron Cohen. Not only did he produce the movie, he plays the leading role in the movie as well, named Borat Sagdiyev. The budget for Borat was $18 million. However, the movie earned up to $261.1 million worldwide. The movie was such a success, that Baron Cohen won the Golden Globe Award for Best Actor in a Motion Picture – Musical or Comedy, as Borat. Although the movie was a huge success, the movie also had a lot of critical reviews. Borat was banned in all Arab countries and the Russian government discouraged the movie theatres to show the movie. Borat is about Borat Sagdiyev, who travels to the U.S.A to film a documentary about the culture of America. Borat travels with his producer Azamat Bagatov and his pet called Hen. When Borat and his companions arrive in New York City, he watches an episode of Baywatch, and falls in love with Pamela Anderson. Therefore, his next mission is to make Pamela Anderson his new wife. To succeed this mission, Borat, Azamat and Hen travel to California. During their visit to California, the companions go through a lot of different experiences. Borat finally sees Pamela Anderson at a book signing. He becomes so excited, that Borat shows her his traditional marriage sack. Anderson is not amused, but he goes on until he is handcuffed and thrown out of the store by security guards. After this incident, Borat, Azamat and Hen return to Kazakhstan together.
Step Brothers
Step Brothers is an American comedy movie starring huge movie stars such as Will Ferrell and John C. Reilly. Not only did they play the lead role in Step Brothers, Ferrell and Reilly also created the screenplay and thought of the story line. The movie was produced by Jimmy Miller and Judd Apatow. The movie was released in 2008 and became a great success. The budget for this movie was $65 million and it earned up to approximately $128.1 million. Step Brothers is about 39-year-old Brennan Huff and 40-year-old Dale Doback who are forced to live as step brothers. The two middle-aged men are men-children who still live at home without a job. Brennan and Dale do not like each other and tend to get into many arguments at home. Their parents warn them that if they do not get a job within a month, they need to leave their home. The younger brother of Brennan, called Derek, comes over with his wife one day. Derek mocks the step brothers because they are so unsuccessful in life, since he does have a job. Dale is not amused with Derek mocking him and his stepbrother, so he punches him in the face. Brennan and Dale become friends after this incident. Dale and Brennan decide to start an entertainment company, "Prestige Worldwide". They show their first project on Derek's party. The video shows Brennan and Dale accidentally trashing their father's boat. This video causes their parents to split up. A few days later, their father announces that he and their mother are splitting up. Brennan and Dale blame each other for their parent's split up. This also means an end to ''Prestige Worldwide'' that they ran together. The two stepbrothers go their separate way and both get a separate job. One of the final scenes show Brennan and Dale rekindling their friendship.
Knocked up
Knocked up is an American romantic comedy starring big stars such as Seth Rogen and Katherine Heigl. The movie is written, directed and produced by Judd Apatow. The movie was released in 2007 and its budget was $30 million. Knocked up grossed approximately $219.1 million worldwide. The movie is about a woman named Alison and a man Ben who have sex after a night out partying. When the two found out that Alison got pregnant caused by that night, Alison and Ben try to figure out their relationship. Since Alison is a career-minded woman and Ben is an irresponsible man who lives at a friend's house, their relationship tends to be pretty rocky. The movie shows how Alison's pregnancy changes their lives, and it shows how Ben turns his life around for this baby. Although, Knocked Up received many positive reviews, the movie also received negative reviews. Critics called Knocked Up predictable and sexist.