5 Craft beers you just have to try for yourself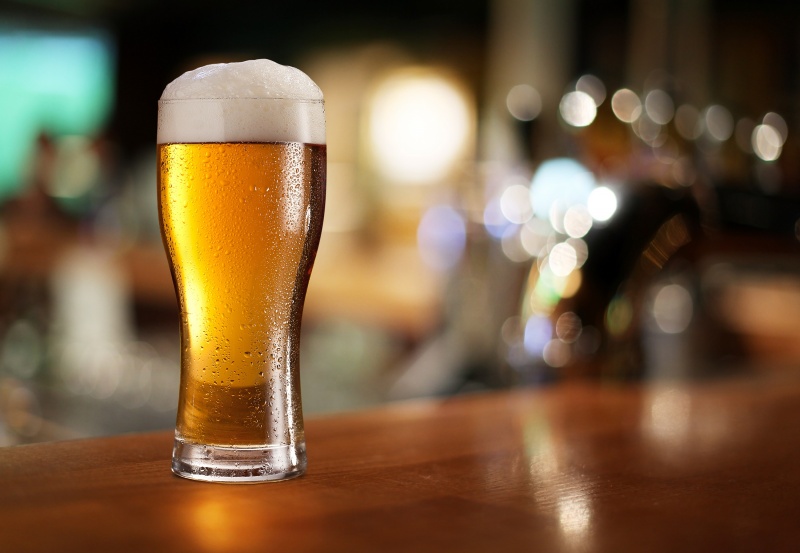 Beer is a beverage drunk by many and enjoyed by many, many more. Itís such a versatile drink; perfect for a night out, a social gathering with friends or to end your day with in a relaxed way. Are you a lover of beer, but are you sick of the same-old beer you drink? Try going out of your comfort zone with these five beers you just HAVE to try!
Ah, beer. Who doesn't love a good beer? It's nice to come home and kick your feet up with a cold beer, or to drink a couple of them with friends. Some might appreciate a nice beer with their meal, while others might find a camping trip to be the perfect opportunity to crack one open. Beer is enjoyed by so many people all over the world that it can be difficult to find one you really like. This is because it's brewed by so many different companies using so many different ingredients and so many techniques! It's getting harder to choose between beers each day. However, once you pin down what ingredients you love and which you despise, you are on the right track. If you have no idea what you're after or if you like all kinds of beer, this article is for you; we tell you about our favorite craft beers that we think everyone should try at least once in their lifetime.
Dale's Pale Ale
Dale's Pale Ale is brewed in Lyons, Colorado by a brewery called Oskar Blues. Why should you try this beer in particular? Well, not only does it have a great taste, but it's also one of the first beers to be produced in a can. Without Dale's, there wouldn't be any other canned beers on the market right now! Oskar Blues went the risky route with Dale's Pale Ale, and it paid off; this bitter pale ale does not taste canned at all. In fact, it tastes amazing. You get the bready, malt flavor that is so striking for any kind of beer, accompanied by citrus hints and a certain bitterness only Dale's possesses.
Allagash White
Allagash White is a Belgian "witbier" brewed in Portland, Maine by the Allagash Brewing Company. Don't underestimate this beer. Just because it's Belgian doesn't mean it's a beer for the female audience only. Your love for hops might come in the way of you trying different styles of beers, but please do us a favor and try the Allegash White witbier. It's smooth; it's light and flavorful and goes really well with all kinds of food. Allagash White has a hint of tartness, but it's also herbal and spicy at the same time. It's the perfect mixture of flavors. All have been so wonderfully balanced, it's hard to resist an Allagash White, if you ask us.


The Monarchy Grätzer
Okay, this is a beer that's probably very hard to find. Hell, you might even need to import it from Germany, but if you're a beer lover you will certainly appreciate all of the effort you need to put in to obtain this wonderfully crafted German beer. What's so special about it, you ask? It's a "smoked beer!" The crafting process originally took place in a Polish town called "Grodzisk Wielkopolski," where oak-smoked wheats and local "Grodziskie" (Lublin hops) were used to create this special beer. These ingredients are rather unusual for a beer, and there have been several versions of it, but none except the Shelton Brothers stick to the original recipe. Shelton Brothers' Monarchy Grätzer is truly one of a kind and worth a taste.
Dark Honey Ale Scurry
Some say Germans make the best beers in the world. We don't know if that statement is true, but with all of the traditional beer recipes originating in Germany, it's safe to say that they certainly know what they're doing. Off Color Brewing, based in Chicago, has borrowed the German beer brewing style "Kottbusser" to create a Dark Honey Ale. Scurry is dark, a little dry, and has a nice scent of honey to it. It tastes like honey, molasses, and several hops and malts. There's even some chocolate malt in there, if you're a fan of that. Based on the ingredients, you might think that it's a perfect beer for after dessert (and you might be right), but it's also a great beer to sit down with after a long day of work.
Hair of the Dog Adam
Portland, Oregon is a city that's known for being laid back, with a large focus on organic produce. This being said, it's not strange that a lot of beer brewers are very comfortable brewing in this city, such as Hair of the Dog Brewing Company. This company is super creative and specializes in bottled beer that ages over time, just like wine does. Buying one of these is like an investment, because the beer is only bound to taste better in a couple of years. Alright, it's not a very accessible beer, and you might have to order it online, but it's so, so worth it. Adam is best when you drink it a little warm so that the flavors of leather (leather? Leather!) and chocolate roll over your tongue in the best way possible.